Two judges recently appointed by Gov. Nathan Deal, Eric Norris and former state Rep. Regina Quick, face opposition.
Allison Mauldin, a prosecutor based in Greensboro and wife of Western Circuit District Attorney Ken Mauldin, is seeking to oust Norris. (Ken Mauldin has said he'll resign if Allison is elected to avoid a conflict of interest.) She has criticized Norris for requiring Clarke County defendants to appear in court in Oconee County and vice versa. However, she has faced criticism because her only experience is an an assistant district attorney, leading some to fear she would be biased against defendants in criminal cases.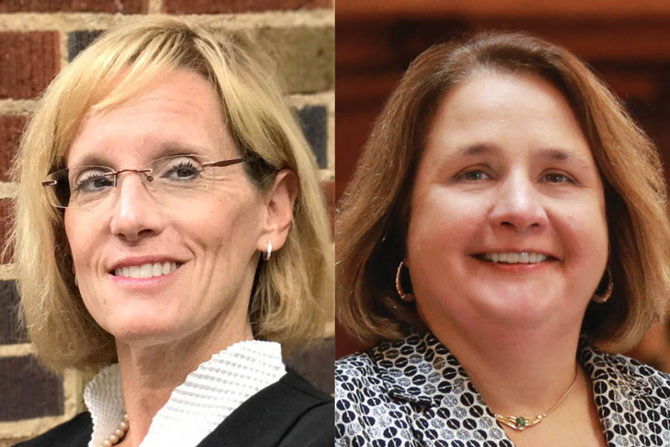 Public defender Lisa Lott is challenging Quick, arguing that Athens judges should be chosen by Athenians, not the powers that be in Atlanta. Quick has pointed out that she has established an accountability court for parents who aren't paying child support and has held clinics where lawyers volunteer to offer legal advice.
Voters' choices are somewhat hamstrung by legal ethics that prevent the candidates from talking about most issues. It's a nonpartisan race, but Norris and Quick have ties to the GOP, while Mauldin and Lott have ties to the Democrats. Based on their campaign contributions, most lawyers who know the candidates well seem satisfied with the incumbents, particularly Norris.
Like what you just read? Support Flagpole by making a donation today. Every dollar you give helps fund our ongoing mission to provide Athens with quality, independent journalism.