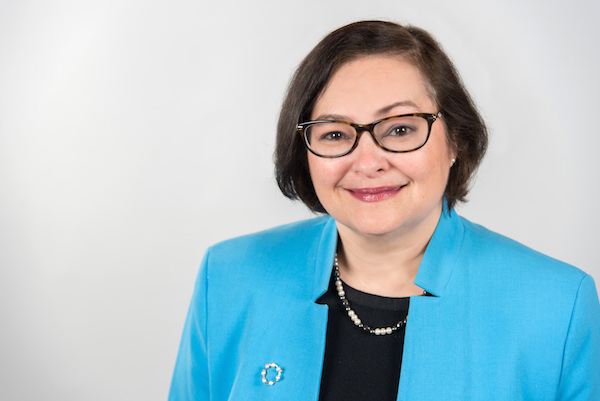 Former state Rep. Deborah Gonzalez, a candidate for Western Circuit District Attorney, has hired an attorney to pressure Gov. Brian Kemp to appoint a DA to replace Ken Mauldin, thus giving voters a chance to choose their DA this November.
Mauldin retired in February, making his chief assistant, Brian Patterson, the acting DA. Patterson is also a candidate for the position.
Under an obscure 2018 state law, if Kemp waits until after May 3—180 days before the November election—the election for DA will be pushed back until 2022.
"Ms. Gonzalez does not want to litigate this matter, the likely constitutional infirmities of the statutory scheme notwithstanding," Adam Sparks of the Atlanta law firm Krevolin Horst wrote in a letter to Kemp and his executive counsel, David Dove, dated Apr. 10. "Even so, she reserves all options at her disposal should the anticipated election not occur due to delay in exercising the Governor's vested appointment power. "
Kemp solicited applications for interim DA in February but has yet to select someone for the position.
Sparks wrote that the 2018 law is unconstitutional and deprives voters of their rights. Failure to appoint a DA by May 3 would give the appearance of a backroom deal, he wrote, and it gives the appearance of trying to prevent the voters from electing a progressive woman of color who will challenge the status quo in the next scheduled election. The circumstances are a similar to a vacancy in Douglas County that led to the 2018 law, in which Gov. Nathan Deal waited 10 weeks to make a judicial appointment, resulting in the election being pushed back two years, according to Sparks.
Although Patterson and Gonzalez are both Democrats, even if Kemp makes an appointment by the deadline, there will be no primary on June 9. Mauldin's resignation triggered a special election, so the candidates would face off in the November general election.
Like what you just read? Support Flagpole by making a donation today. Every dollar you give helps fund our ongoing mission to provide Athens with quality, independent journalism.