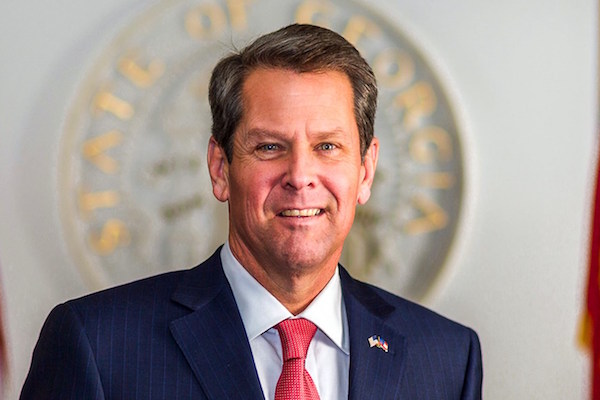 Many probably saw this coming, with just four weeks between Gov. Brian Kemp's projected return date of Apr. 27 and the end of the Clarke County school year May 21, and no end to the coronavirus pandemic in sight, but Kemp announced today that he will keep public K-12 schools in Georgia closed for the rest of the 2019–2020 school year.
CCSD shifted to online learning three weeks ago and had planned to keep it up at least through the end of the month. The latest announcement, though, throws activities like proms and graduation ceremonies in doubt.
"I recognize how challenging the past weeks have been—the COVID-19 pandemic is forcing all of us to make adjustments every day," interim superintendent Xernona Thomas told parents and staff in an email this evening. "We are working on how to address the many issues we face due to Gov. Kemp's mandate to close school through the end of the year. Please be patient as we receive new updates and guidance from the Georgia Department of Education and local, state and national agencies."
Kemp's announcement came at a news conference late this afternoon at which he also announced a mandatory statewide shelter-in-place policy similar to the one Athens-Clarke County enacted Mar. 19. Kemp had resisted such a policy for weeks in spite of calls from local elected officials and Democrats to end the growing patchwork of local restrictions on business and travel.
"I have spent the last two weeks recovering from this disease and I know very well that Georgians across our state are terrified of how this virus will impact our families, our communities and our jobs," Democratic Party of Georgia Chairwoman Nikema Williams said in statement before Kemp's announcement. "Our governor refuses to take the statewide action that medical professionals and public health experts tell us will save lives. We are in a crisis, our governor is dragging his feet and playing catch-up when millions of lives are at stake. Gov. Kemp needs to take action now for a consistent statewide shelter in place order, before it's too late."
He shifted course today, joining other Republican holdouts like Florida Gov. Ron DeSantis and Mississippi Gov. Tate Reeves. The shelter-in-place order runs through Apr. 13, when Kemp's emergency powers expire, and state legislators must reconvene to renew them.
One reason Kemp gave for the change of the heart: He said he just learned in the past 24 hours that coronavirus can be spread by people who are asymptomatic. However, public health officials have long known that carriers can spread the virus even if they themselves aren't ill, and that symptoms don't hit until up to two weeks after infection.
It's doubtful that the statewide shelter in place policy will affect Athens residents much, since Mayor Kelly Girtz had already said he plans to extend the local ordinance into May. But if it helps flatten the curve in counties around Athens that haven't enacted such restrictions, it could ease the burden on local hospitals.
Like what you just read? Support Flagpole by making a donation today. Every dollar you give helps fund our ongoing mission to provide Athens with quality, independent journalism.