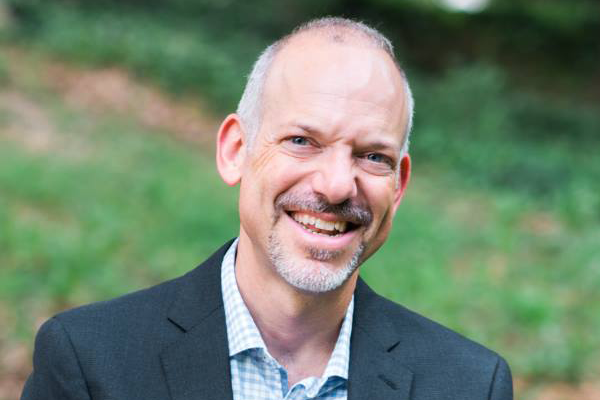 Photo Credit: Chris Scredon
Mayor Kelly Girtz said he will propose extending the current state of emergency for another month, keeping many businesses shuttered and requiring people to stay at home unless on essential business into May and possibly June.
"We think that, realistically, based on what epidemiologists and other similar scientists are saying, we're looking at at least a June time frame before we get back to anything resembling normalcy," Girtz said at a commission work session Mar. 31.
One recent study projects that COVID-19 deaths in Georgia will peak around Apr. 23. But lifting social distancing measures too early could result in another spike of cases.
The commission passed an emergency measure Mar. 19 closing bars, gyms, movie theaters and other non-essential businesses where people gather in an effort to slow the spread of coronavirus. The ordinance also prohibits people from leaving their homes except to buy food or other supplies, seek medical care, go to work or for outdoor recreation or exercise. Both expire Apr. 7, but Girtz said he will ask the commission to extend them at the Apr. 5 voting meeting.
Commissioners also discussed potential relief measures for residents who've lost their livelihoods to the coronavirus pandemic. ACC Manager Blaine Williams proposed a $6.4 million package that includes reducing water and sewer rates; revolving loans for small businesses and nonprofits; funding for nonprofits that provide assistance with food, rent and shelter; community engagement; and temporarily hiring unemployed people for public works projects like neighborhood beautification and community gardens.
There's a limit to what local governments can do to help people directly, though, according to Williams and ACC Attorney Judd Drake. The "gratuities clause" in the Georgia constitution prevents ACC from making direct payments to individuals or businesses.
Williams also briefed commissioners on federal relief measures. The Small Business Administration is offering loans to small businesses to cover payroll, rent or mortage payments and utilities. Those loans will be forgiven if employers keep staff on payroll for eight weeks.
Most individuals will receive a check for $1,200—$2,400 for married couples—and $500 per child, although undocumented immigrants are not eligible, and those who make more than $75,000 a year will see smaller checks until they disappear at $99,000 (double for joint filers).
Unemployment benefits have been extended and expanded, and tipped workers, freelancers and entrepreneurs are now eligible. The recently passed CARES Act adds $600 a week to unemployment benefits on top of whatever applicants are eligible to receive from the state.
Student loan payments have been suspended, and homeowners with federally backed mortgages can apply for a 180-day forebearance if they've experienced hardships due to coronavirus.
Commissioners Tim Denson and Mariah Parker introduced a resolution urging landlords and banks to work with renters and homeowners who are having difficulty making payments. It also calls on Gov. Brian Kemp, President Trump and Congress to impose a moratorium on rent and mortgage payments during the coronavirus crisis. The resolution—which does not carry the force of law—passed unanimously.
ACC Magistrate Court has suspended hearings on evictions.
Like what you just read? Support Flagpole by making a donation today. Every dollar you give helps fund our ongoing mission to provide Athens with quality, independent journalism.