Summer is almost over, and this sleepy little college town is about to awaken. Allow us to re-introduce ourselves.
For the uninitiated (freshmen), Flagpole is an alternative weekly that covers local and state politics and what's happening on campus, generally from a left-of-center perspective, although we try to be fair and factual and welcome all points of views. This column, City Dope, is your source for information about the doings of the Athens-Clarke County government, which often affect students.
Further inside, you'll find the latest on Athens' world-famous music scene, as well as food, drinks, movies, books, theater and a calendar that lists everything that's going on in our fair city.
In addition to the paper you're holding in your hands, we're online, too. Visit Flagpole.com, like Facebook.com/FlagpoleMagazine and follow @BlakeAued (for news), @FlagpoleMusic and @FlagpoleMag (for a little bit of everything).
And now, on with the festivities.
Anarchy in the GA: Last month, New York magazine ran an article accusing tea party conservatives in the U.S. House of Representatives of intentionally sabotaging the federal government.
"The hard right's extremism has bent back upon itself, leaving an inscrutable void of paranoia and formless rage and twisting the Republican Party into a band of anarchists," Jonathan Chait wrote.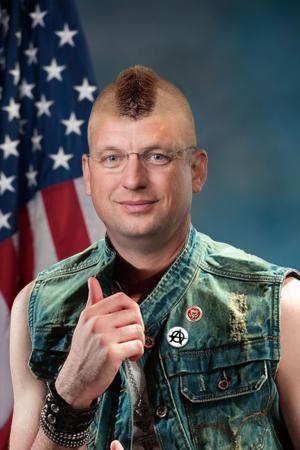 U.S. Reps. Paul Broun (R-Athens), Tom Graves (R-Ranger) and Doug Collins (R-Gainesville) were among the lawmakers Chait was writing about. Collins, who represents part of Athens, had a surprising reaction: He said he was an "anarchist and proud of it."
No, Collins is not what we in Athens would consider an anarchist (and there are any number of Athens residents who would describe themselves that way). He hasn't grown dreadlocks, turned vegan or started listening to Propagandhi, at least as far as I know. (Yeah, those are all stereotypes. Please direct hate mail to news@flagpole.com.)
The word "anarchist" has always been associated with left-wing politics, but it looks like anti-government conservatives are reclaiming it. Chait compared the tea partiers on Congress to the radical left in the 1960s, except with actual power—a comparison Collins embraced. In fact, he used the article as the basis for a fundraising email.
"Increasingly, American voters are sending individuals to Congress who are more committed to conservative principles than earning favor with leadership—members like me who are more concerned about what the folks back home think about their voting record than what Republican leadership thinks," he wrote.
Five Points Parking: The parking situation in Five Points isn't going to improve anytime soon, thanks to Judge Penn McWhorter.
McWhorter recently ruled in favor of property owner Barry Stiles and against Athens-Clarke County in a lawsuit over who controls about 20 parking spaces off Lumpkin Street in front of what used to be Five Points Deli and will soon become another restaurant, J. Christopher. During the day, only patrons of the businesses in Stiles' building can use the spaces; at night, parking will cost $5. Other nearby businesses have followed suit in restricting parking to their own customers, making it difficult to find a space in Five Points.
It will be up to the Mayor and Commission to decide whether to appeal, county Attorney Bill Berryman said.
Slingshot: The inaugural Athens Slingshot festival last March was a terrific idea, bringing together an international cast of visual artists and local musicians to draw road-trippers on their way to South by Southwest in Austin, TX. Its execution left something to be desired—there was little to indicate it was a coherent event, not just a random collection of art installations and bands—but I'm more than willing to give organizers Kai Riedl and Eric Marty the benefit of the doubt.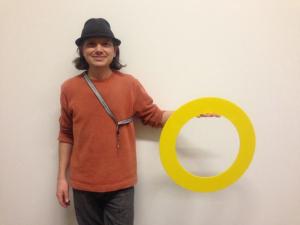 Marty and Riedl recently applied for a $15,000 state economic development grant through the Athens Downtown Development Authority to match $15,000 they've already raised from the University of Georgia and other sources, and they hope to use that money to expand the festival into a mini-SXSW. "We want to draw arts entrepreneurs, tech entrepreneurs, draw them to Athens," Marty said.
In addition to raising Athens' international profile, the festival could be a shot in the arm for what's traditionally been a slow month. "I do know the clubs had an excellent night… better than they've ever had during spring break," he said.
One smart move Riedl and Marty are planning is to move the festival ahead to March 21-22, 2014, the weekend after SXSW and the weekend after UGA's spring break. "We want to capitalize on the student population and people being in town," Riedl said.
Sic 'Em: You may know me as Flagpole's resident political junkie and Gabe Vodicka as our insufferable hipster music editor. But in our spare time, we're also football fans. We think there are a lot of folks like us who wouldn't be caught dead on North Campus in khakis and red golf shirts but still follow the Dawgs. (Or, in my case, the Ole Miss Land Sharks Black Bears Rebels.)
To that end, Flagpole is going to be experimenting with a little football coverage this fall. (Take a deep breath. It'll be OK. Think Deadspin except safe for work.) To kick things off, Gabe and I spoke to wide receiver Chris Conley, one of the team's rising stars, about his collection of guitars and love for John Mayer. Check it out on our music blog, Homedrone.
ICYMI: For those who've been out of town, the big stories of the summer are posted at Flagpole.com/news. They include the building boom on campus during former UGA President Michael Adams' tenure, university officials' reluctance to extend health insurance to unmarried employees' domestic partners, an investigation into the ouster of former Athens Downtown Development Authority Executive Director Kathryn Lookofsky and county Auditor John Wolfe, and the Athens-Clarke Commission's decision to approve the massive Selig Enteprises development, which will change downtown forever.
Like what you just read? Support Flagpole by making a donation today. Every dollar you give helps fund our ongoing mission to provide Athens with quality, independent journalism.