Look Through Any Window: Three brand new videos from the new EP by collective project Emergent Heart will make their debut this week. They come courtesy of artists Mika Fengler, Christopher Flippo and David Glenn. The name of the new recording is The Sheffield EP, and like all things Emergent Heart, proceeds go toward supporting Nuçi's Space and suicide prevention. The video premieres happen at Ciné Thursday, Mar. 6, 8–9:30 p.m. There is no charge, but a hat, or some other suitable container, will be passed to collect funds for the cause. For more information see facebook.com/emergentheart, and for a whole lot of music visit youtube.com/user/EmergentHeart.
Back to the Future: Two new tunes from ambient-ish mystery date Egg Sap are out now. Their release dates on Bandcamp put them as "coming out" Apr. 9 and 10, respectively, but they're already up there streaming, so click away. The songs, "Now We're in a Cave" and "It's OK if You Forgot," are kinda drippy-hippie, medium-weight type things that work best with the headphones on. Dig 'em at eggsap.bandcamp.com.
Lens Cleaner: In addition to partnering with Flagpole for the bi-weekly blog series Behind the Scene (check out this week's installment), the video producers at Dirtty Toe Productions have teamed up with local beat-based producer Reggie Perry Jr. a.k.a. Nobody Famous on a series of new videos named The Athens Sessions. The first one came out last week and features a track named "Rabbit Hole" by Crown, which is a duo featuring Perry and singer Josh Jordan. While the song itself is an unremarkable soft-focus Ableton Live composition, the video is a really pretty thing shot at Stan Mullins' art studio. Check it out at youtube.com/nobodyfamous, and learn more about Dirtty Toe and what they've got going on at dtproductions.com.
Now Hear This: A brand new heavy band of veterans makes its live debut this week. They're named Without Form and Void, and the group is composed of Forest Hetland (Music Hates You, ex-Grim Pickins and the Bastard Congregation), Vaughn Moody (In the Lurch, Volt) and John MacBeth (Fallow, Bastard Congregation). Since it's the group's debut and it has no music recorded yet, I'll let you know that the band members describe themselves as "loud and heavy, using the power of metal, the waltz, swing and more metal." They also report that comparisons to Killing Joke, Harvey Milk, Nick Cave and King's X wouldn't be out of line. The show happens Tuesday, Mar. 4 at the Caledonia Lounge, where WFAV will share the bill with Darsombra and In the Lurch. Keep up over at facebook.com/withoutformandvoidathens.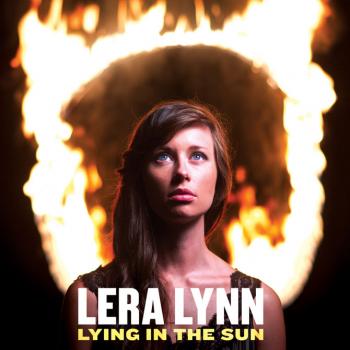 Look Homeward: The new album by Lera Lynn gets its official release Tuesday, Mar. 11. Titled Lying In the Sun, the album comes amidst a lot of touring and work for Lynn, who really doesn't seem to have slowed a whole lot in the past two years or so. Lynn doesn't have any Athens dates on the books right now, and maybe that's because she's officially basing herself out of Nashville these days. If that's gonna be the case always and forever then que sera, sera. For now, it seems she's off to more crowded climes. Keep checking these pages for more news, or be proactive and do it yourself at leralynn.com.
The Business We Call Show: The UGA Sports and Entertainment Law Society will host the May Day Festival and Music Business Expo Sunday, Apr. 27 at the Melting Point. This event is spearheaded by former Flagpole music editor Michelle Davis, who serves as the vice president of the SELS, and this is the same organization which hosts the Protect Athens Music Conference (happening Wednesday, Mar. 5; see next week's paper for our feature story) and all those awesome free legal clinics that happen all year long. The idea behind the expo is to showcase all the music business services available in Athens and the surrounding area, everyone from luthiers to lawyers to publishers to graphic designers. Basically, if you have a service valuable to musicians or the music industry, you're invited to take part. Yes, it's a ways off, but booth reservations are due by Apr. 1, so drop a line to mgdavis@uga.edu for more information. As for the long-winded title: SELS joined up with the kids from the UGA Music Business Program who generally throw their end-of-year "May Day" show the same week, so they just shoved the names together and are gonna have a big ol' time. I'll remind y'all of this again before everything is due, but put on your thinking caps and start, uh, thinking about it.
Like what you just read? Support Flagpole by making a donation today. Every dollar you give helps fund our ongoing mission to provide Athens with quality, independent journalism.