I want to start out this week by giving a sincere welcome to all you new folks (aka students) populating Athens now. Some of you will only be here for a few years; others will never leave. If you've picked up this paper, you're already well on your way to experiencing what Athens has to offer beyond campus. Explore it. The time of your life awaits. And actually, you can start on that now. Look below for instructions…
Hey, Captain, Don't You Wanna Buy?: Wuxtry Records celebrated the opening of its newest venture, Wuxtry's Sidecar, this past Saturday with a grand opening celebration featuring a live performance by Old Smokey. The space, located in the corner store at College Avenue and Clayton Street, right next to Wuxtry's main storefront, features deeply discounted and bargain LPs. The space was most recently a seating area for the Ike & Jane stand nearby, but for many years it housed Wuxtry's used CD shop. And many, many years ago, it housed all of Wuxtry, period. So it's pretty nice that records will be back in that space. Any questions? Head down to Wuxtry and ask 'em. They get a real big kick outta that type of thing.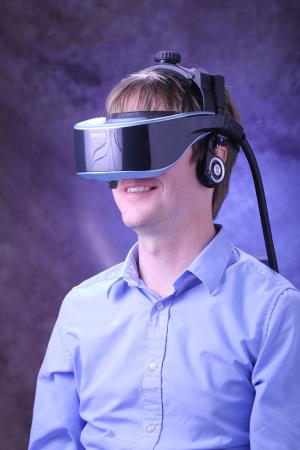 What? No Parade?: Are you new to town? Would you like a crash course in Athens townie party culture? Sure, most of it happens in houses, but face it: you don't even know where anyone lives yet. So, take yourself to the rooftop of the Georgia Theatre on Saturday, Aug. 17 to celebrate the eternal youth of preeminent Athens musician, DJ and biological engineer (no, I'm not kidding) Dan Geller. He'll be celebrating his birthday there that night with fellow DJs Z-Dog and Immuzikation. Geller will presumably DJ as well, under his usual name of Twin Powers, but who knows, maybe he'll change that up, too. The point is, you could do a whole lot worse on your first Saturday in Athens, and you're pretty much guaranteed to have a ball. It'll get going around midnight. Truth. Oh, yeah, to all you old-time Athens folks: yeah, it's Dan's birthday. Go say hey.
A Dream In Sound: Josh Evans of Muuy Biien released a new ambient EP last week titled No One Is On My Side (For You). (See our review here.) Recorded, mixed and sequenced within a single 24-hour period, the record sounds like it easily took twice that long. It's weird to call this a "solo" record, considering that it's billed under the Muuy Biien moniker, and, in fact, Muuy Biien began as a solo ambient project. So, it's all come full circle? Who knows. I will say that these six tracks could be mistaken for easy listening until you really throw on the headphones and get into them. That's when the titles ("Indifference," "Passive," "Shakes") begin to shape the experience, and the power of their suggestion becomes very real. Catch Muuy Biien in full-band form for what's supposed to be its last live show for awhile this Saturday, Aug. 17 at the 40 Watt Club. Woodfangs, Dana Swimmer, Monsoon, Programs and Will Wbr also perform.
Listen Up: A cool storytelling event happens Sunday, Aug. 18 at 3 p.m. in Piedmont College's meeting hall at 595 Prince Ave. It's part of the series "Stories From Childhood: From A Tiny Acorn," and this particular occurrence is of interest to music fans because it will feature R.E.M. advisor Bertis Downs, along with Clarke County school board member Vernon Payne. The two will discuss a variety of their childhood experiences, including challenges they have faced, as well as stories about music, religion and other topics. I can attest fully well that hearing Downs speak is a real treat. There's a suggested donation of $10 for the event, which will benefit local charity Children First. (Children may attend for free.) Organizer Pat Priest tells me there will be refreshments served afterward, including a favorite snack from each man's childhood. Sorry, but that's so cute I could almost cry. For more information, drop Priest a line via patricia.priest@yahoo.com.
Save the Clock Tower: On Friday, Aug. 16, Ciné will host a screening of all 10 videos from T. Hardy Morris' Places in Peril series. As was recently reported on Homedrone, Morris traveled to each of the sites on the Georgia Trust's 2013 "Places in Peril" list, which profiles historic sites statewide threatened by neglect or demolition. At each location, filmmaker Jason Thrasher documented a stripped-down acoustic performance of a tune from Morris' terrific new solo album, Audition Tapes, which came out July 30 via Dangerbird Records. Tickets for the event are $10 in advance and $15 at the door, with all proceeds going to benefit the Georgia Trust. After the video screening, a listening party for Audition Tapes will be held in the CinéLab. If live music is more your thing, head over to the Caledonia Lounge, where Morris will perform later that night. [Gabe Vodicka]
Line Up, Gather 'Round: The lineup for the 2013 North Georgia Folk Festival is now finalized. The event, organized by the Athens Folk Music & Dance Society, takes place Saturday, Oct. 5 at Sandy Creek Park. Featured performers are String Theory, John McCutcheon, Borderhop Five, The Rosin Sisters, Emerald Road, Beverly "Guitar" Watkins with the Rick Fowler Band, The Solstice Sisters, Roy Tench & Art Rosenbaum and Mary Wooten & The Kids Ukelele Group. The festival is a great exposition of the folk arts, and is totally worth your time. For ongoing information, see facebook.com/groups/athensfolk.
Got a local music tip? Email it to threatsandpromises@flagpole.com.
Like what you just read? Support Flagpole by making a donation today. Every dollar you give helps fund our ongoing mission to provide Athens with quality, independent journalism.