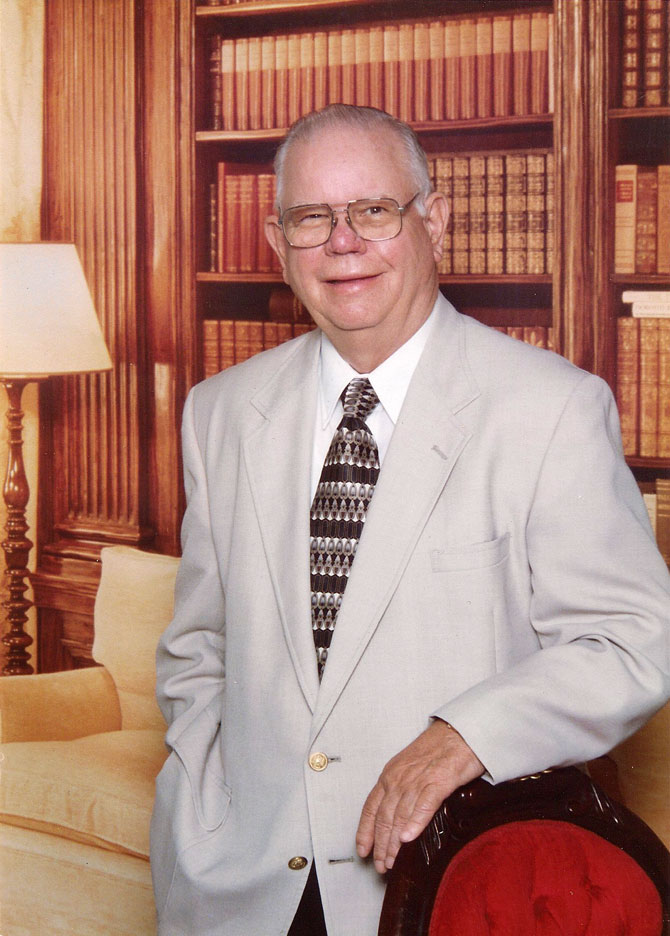 In Memoriam: I want to start this week off with a profound thank you to Wilbur T. Herrington for his years of service to WUOG 90.5 FM. Herrington, who had served as the station's chief engineer since its launch in 1972, passed away at age 83 on Mar. 29. Remembered not only as an extremely patient man who would climb the five flights of stairs up to the station's old Memorial Hall location at all hours to repair equipment and maintain the station's transmitter, he is recalled as a dear friend by the generations of students who knew him. For those of us who didn't know him personally but have enjoyed WUOG for many years, let me assure you that it's no exaggeration to say he was personally responsible for much of the station's continuity of service. A veteran of WWII, Herrington worked for the department of radio and television at the then-named Grady School of Journalism as an electrical maintenance engineer previous to the launch of WUOG. He obtained his FCC broadcast license after his service, and by early 1972 he was giving FCC classes to prospective WUOG staffers, i.e., those who would make up the station's very first group of workers. In a 2007 interview with The Red & Black, Herrington is quoted as saying, "It's been one of my biggest joys… to sit in your office and have a student come back who graduated several years before [and say] 'You taught me more than anybody else in school.' That really gets to you. That's the greatest feeling in the world you can have.â€
The Last One Left?: In other news WUOG has, at least in word, made a substantial change in its music philosophy, i.e. the main guiding principle which dictates which records the station will air. An announcement made last week and posted to the station's DJ list-serve by station music directors JJ Posway and Ryan Rudder reads, "Rather than excluding bands whose albums have hit the Billboard 100 anymore, we are only excluding those who have hit the top 50.†Presumably this does not include albums that have slipped below the top 50 but, rather, those which never made it that high. The previous policy specifically states, "If one of the artist's albums has entered the top 100, then a DJ cannot play that artist.†It is questionable, though, how closely the previous policy was followed, anyway, as LCD Soundsystem, Animal Collective, Deerhunter, Lykke Li and other artists the station has regularly played have each had albums that peaked in the top 50 of the actual Billboard 200 chart, specifically distinguished from more easily reached specialty charts (e.g. Heatseeker, Dance, et al), far above the previous cutoff. Posway responded to these questions by saying, "It's true that our philosophy isn't super strict, especially applied to specialty shows, but we try to stick by—and enforce it—whenever possible. Due to continuously changing chart positions and new DJs unfamiliar with philosophy though, some artists slip through the cracks. Unfortunately, there are also DJs that just don't care, and intentionally try to test their limits. We address DJs that blatantly, or regularly, break philosophy but the execs don't have time to address every first-time offender…we sometimes give well-loved local artists special treatment. R.E.M. is way out of philosophy, but we put Collapse Into Now into rotation because R.E.M. helped shape our station. So the philosophy change will have as much teeth as possible, but strict enforcement can be tricky and time-consuming." So will the new policy represent a marked difference in listener experience? My guess is no.
Vinyl Frontier: Futurebirds will celebrate Record Store Day on Apr. 21 in two ways: playing at the Georgia Theatre and releasing a special limited-edition live LP. Titled Seney-Stovall, the album was indeed recorded at the band's show at Athens' Seney-Stovall Chapel in February 2011. The album is limited to 1,000 copies and is available only from participating Record Store Day retailers. One such local retailer is Wuxtry Records, which is also presenting the band's show that night at the Theatre. Tickets are $15 in advance at www.georgiatheatre.com. If you miss out on the actual LP, a digital version will be available at all the usual online digital shops. For more information on the band, please see www.futurebirdsmusic.com and to learn more about Seney-Stovall Chapel, please see www.cviog.uga.edu/chapel.
Summer's Spring: Hope for Agoldensummer has a busy couple of months ahead. The long-running dream-folk group is heading out on a tour that will occupy most of April and May. The band is celebrating the release of its new album, Life Inside the Body, which comes courtesy of Athens label Mazarine Records on May 1. The band will celebrate locally with a release show at WHOLE: Mind. Body. Art. (127 N. Jackson St.) on Saturday, May 5 at 7 p.m. Advance tickets are available now at www.hopeforagoldensummer.com. The show alone will run you five bucks, but you can pre-order the album and grab a ticket to the show for a mere $12. Madeline shares this bill.
A Real Beaut: Matt Whitaker (Premonitions, Emergent Heart, etc.) is busy recording his first full-length album under the project name Young Benjamin. To be titled Quiver, which I find to be wonderfully elusive and double-edged, the album is almost half completed and is set for release in August. An EP, The Fall, was released late last year. Young Benjamin is an interesting project that's music—somewhat pulsing and somewhat dark, electronic pop songs—is a real mood setter. I've just listened to The Fall three times in a row, and the exercise wouldn't hurt you, either. Go grow with Young Benjamin via www.youngbenjamin.com.
Like what you just read? Support Flagpole by making a donation today. Every dollar you give helps fund our ongoing mission to provide Athens with quality, independent journalism.