The Deslondes' guitarist and singer-songwriter Riley Downing caught up with Flagpole on Independence Day to discuss their new record Ways & Means (2022) and a few other things— like meteor showers, searching the cosmos for the rarest of records, living on the road and inspiring people with good country music.
Released by Athens-based label New West Records, The Deslondes' latest record—its third full-length album and fourth in the group's 10 years playing together—is its best yet. This new vinyl's cut and the art's printed. Ways & Means is ready for the 40 Watt Club album release party come July 13—a fine place for a nighttime blast-off for a band of psychedelic string men with eyes shining light back into the sky.
Fans of its stripped-down guitar picking and signature "St. Roch Honky Tonk" sound won't be disappointed because these new songs carry on Woody Guthrie's anti-fascist folksinger traditions. "We get together and lay out all we've been writing, pass the guitar around and take turns singing our songs," Downing says.
In the band's early days in New Orleans, they played with Hurray for the Riff Raff by the railroad tracks and built bonfires on the levee at the end of Deslondes Street. Before the world tours, night laborers on the Mississippi River were their first audiences. "Tug boats used to pull up on the shore and sing along with us," Downing says. They're still rooted in that "holler by the trash pile and the jumping bridge" of Downing's "Muddy Water" in their last record, Hurry Home (2017). And the powerful storytelling delivered through simple chords and evocative words continues to connect back to their bardic forebears of Ramblin' Jack Elliott, John Prine and Bobby Charles.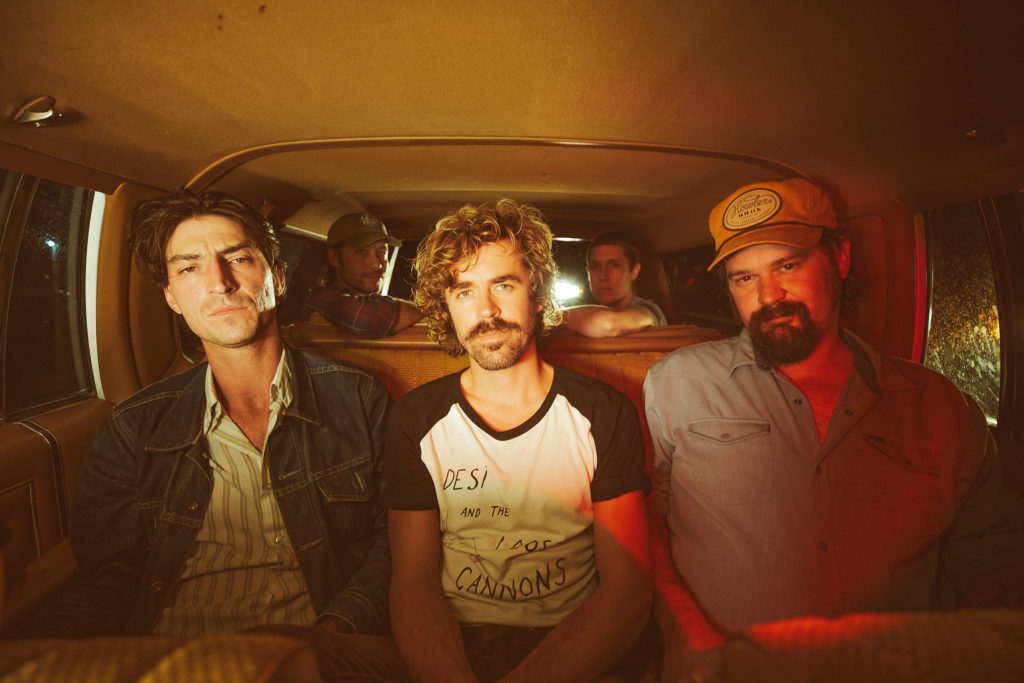 They started with the barbershop-quartet look in that first eponymous album of folk songs and gospel numbers in 2012 before each singer embraced his own individual stage persona and released a couple solo records. Sam Doores wears a straw hat and faded denim, and Downing's full goatee under a mullet and trucker hat channel all our favorite Kenny Powers of "Eastbound & Down" vibes, but we'll never laugh at Downing's expense. We'll listen a little more closely and again. He's from Plattsburg, MO and grew up on his grandparents' farm in Truman country playing music and cutting up near where Confederate outlaws Jesse and Frank James first started robbing trains. We'll lean in for more of his stories sung through gravel and grit, sore from last night's whiskey and tobacco, and emerge in the morning feeling born again in the new light shining on this land.
"It's a new way of thinking I have about songwriting," Downing says. "You can write about something personal that's sad, but in the chorus you gotta talk yourself and the audience out of it. Rather than just write a sad old song, I just want to psych people up about themselves. It's what music is all about."
One such uplifting tune disguised as a sad song is "Hero," which Downing wrote to remind himself and listeners that we're each a hero in our own way; we can endure any depression and save the day if we can only remember to put one foot in front of the other, one chord after the other, and just keep on going.
The guitar beat in "Home Again" is reminiscent of other Athens-based bands like Futurebirds and T. Hardy Morris, and imagery like "the torn screen door ain't ever been fixed" will make even the most stoic among us nostalgic for the places we've loved and lost. Same goes for the harmonica-driving "South Dakota Wild One" about Downing's formative experience on a hippie farm and the matriarch who cared for "all of us traveling folks that wintered up together" there in the southern badlands.
This new album is their most artistically diverse. Working with East Nashville producer Andrija Tojik—who's produced records for the Alabama Shakes, Langhorn Slim and Benjamin Booker—led the band to add a flute, saxophone, synthesizer and a full drum kit to Ways & Means, elevating these songs beyond the fireside songwriting sessions on the levee in New Orleans where it all started.
"Dre's got all kinds of fun instruments to play with," Downing says. "And after being holed up during the pandemic, it was like we were just let loose."
Downing describes the title track, sung by Sam Doores and friend of the band Margo Price, as a "simple little rocker" and a "dance song" with a tempo that might not have been possible without the innovative instrumentation. Price and The Deslondes have been sharing songs and crashing on each other's couches ever since they discovered a shared love for "Passing Through," Richard Blakeslee's song made famous by Pete Seeger and Leonard Cohen about Jesus wanting a world where we talk of love, not hate, and FDR wanting one world to come out of World War II.
Making a living as a traveling musician can be exhausting, but less so for these guys living out that "less honkin', more tonkin'" lifestyle. Plus, Downing finds ways to enjoy the road. He hunts for rare 45s and 75s, and he's excited to dig through Wuxtry's collection. The first rare record he found that changed his life was "Old Man Atom" by Sons of Pioneers, subject of a forthcoming essay he penned for Wide Open Country. He recently found and sold a rare Sun Records 45 by The Prisonaires to Jack White.
Downing also studies music—like right now he's reading Woke Me Up This Morning: Black Gospel Singers and the Gospel Life by Alan Young—and he walks around the towns to get a feel for the place before the show. While touring several years ago, he noticed an odd black rock in the dirt outside a small town opera house—like the ones his grandparents took him as a child to see country music—and it captivated him. An old man passing by stopped and told him it was a meteor, so he put it in the van and stared at it all night, mystified. It's a dense "17.5 pounds" with "magnetic properties" and "takes two hands to hold it."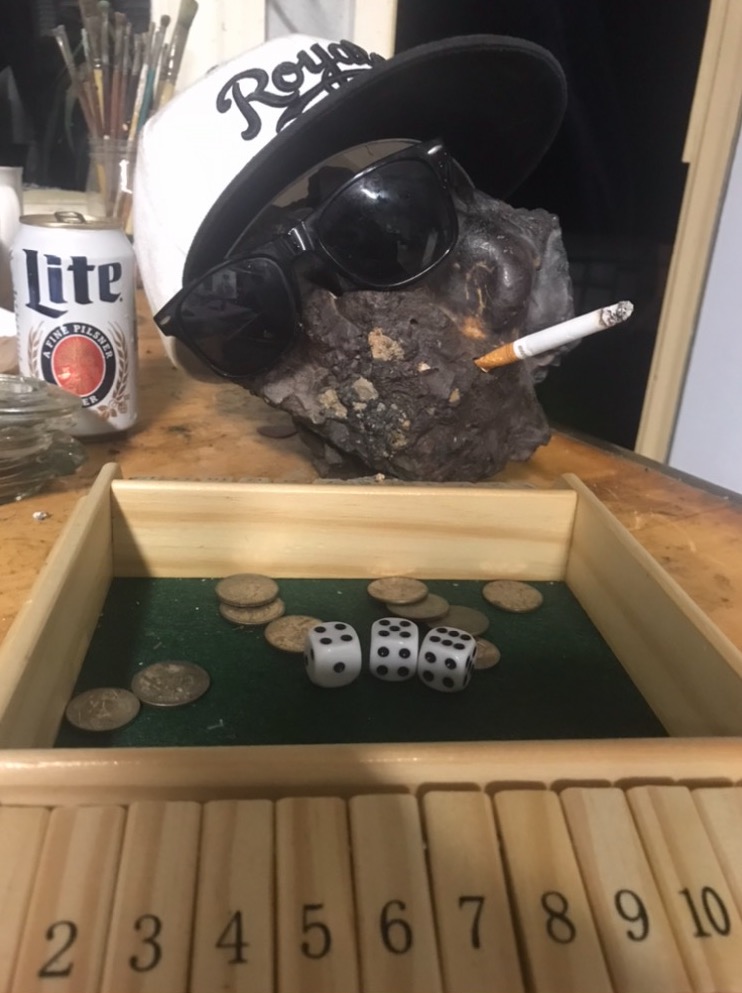 Meteorites mean something to most of us who've ever counted a shooting star. But to find one that's roamed outer space for millions of years where it lands on Earth is as elusive as finding treasure at the bottom of a rainbow. The band once packed it in a pillowcase and carried it into the American Museum of Natural History's Hall of Meteorites in New York City for comparison with those on display. "Everybody was looking at me like a criminal who'd just stolen a meteorite," Downing says. The band-wide consensus determined it is in fact a meteorite. It's been in their tour van ever since for protection.
So on the night the Perseids meteor shower begins, The Deslondes' tour kicks off from our classic city—where local legend William Orton Carlton has long claimed marks "the center of the universe," and it's not too far down Highway 29 from what is now Hart County where the Cherokee once did, too. Over its four decades, the fabulous 40 Watt has hosted launch parties for a lot of rock stars, but the stage is set for showcasing The Deslondes' cosmic country and storytelling, and you might even get to see their meteorite.
WHO: The Deslondes, The Pink Stones
WHEN: Wednesday, July 13, 8 p.m. (doors)
WHERE: 40 Watt Club
HOW MUCH: $15 (adv.), $18
Like what you just read? Support Flagpole by making a donation today. Every dollar you give helps fund our ongoing mission to provide Athens with quality, independent journalism.