A couple of weeks ago, we published a year-end list of our writers' favorite local-music moments, bands, trends and more. Now, it's time to hear from others in the community—musicians, label owners, radio DJs and, of course, Flagpole readers. Here are a few of the things you loved about Athens music in 2016:
My favorite experience of 2016 in Athens was working with local artists to create "Sound + Vision: a Bowie Tribute" at the 40 Watt. It was a great example of different types of artists coming together out of love for the music. I learned that Athens can still work together as a community, which I feel is more important than ever. [Garrett Hatch]
Transported by the good vibes of the room and Scooterbabe's emo beauty, I got to mosh for the first time in months at The Sorrow You've Been Toting Around album-release show; I was encouraged to cry in public at the one and only Athens Futo show this year; and I was graced by the absurd brilliance of Elephant 6 golden boy Robert Schneider at his solo set at Flicker. Athens is an art town, a town of feeling, a town that embraces its ephemerality. I'm delighted to witness and play some small part in its ongoing metamorphosis. [Frances Newton]
Love the variety of live music available in our town on any given night. And so good! [Liam Parke]
Lingua Franca at The World Famous. The first Lyr show at Go Bar. Arbor Labor Union at Caledonia during AthFest. Smokedog at Tlaloc on Cinco de Mayo (!). The Sun Ra Arkestra at the Morton. [Kris Deason]
The thing I loved most about Athens music in 2016 by far is all the good hip-hop music that came out. There was Buddha by Dictator, Goldie by Yung'N Restless, Black Picassoul by Squalle, Humble by Tony B, Wrath of a Tytan by Versatyle—and that is just a few. The Athens hip-hop community should not be ignored, and sometime soon will have a major breakthrough. [Montu Miller]
Sunny South Blues Band at the Live Wire battle of the bands pulling off what some would call an upset with the amount of talent that entered the competition. They were great at the Wild Rumpus parade, as well. That and Dwight Yoakam at the Theatre. Also, Leon Russell at The Foundry. [Jake Crumley]
The Norm opening up for Moon Taxi at a sold-out Georgia Theatre. Cross that off the bucket list. [Bryan Rucker]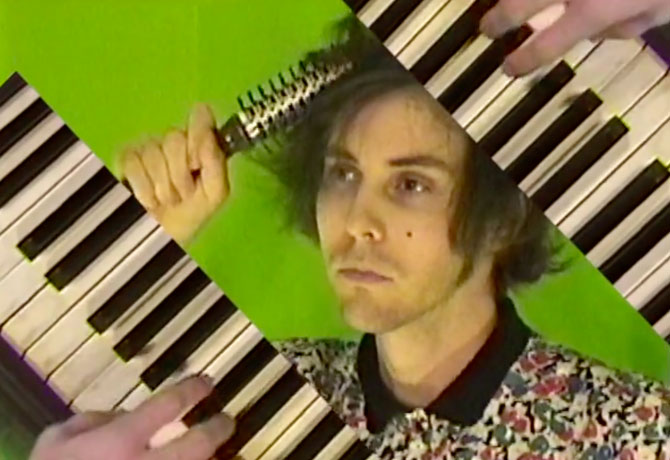 I really like the act Surface to Air Missive. They combine elements of classic 1960s jangle-pop with complex song structures (reminiscent of indie-rock masters Lilys), infused with their own original melodic sensibilities. Catchy and interesting tunes. I also like The Hernies a lot. They have a great mix of short, fast, poppy energetic bursts and longer, more drawn-out, slow, meandering songs, both of which are equally satisfying. (We are releasing their album on Orange Twin Records in 2017, so I'm a little bit biased!) [Andrew Rieger]
The return of Athens Popfest holds a lot of significance for me. Playing the Georgia Theatre for the first time while also opening for Deerhoof (they're a VERY important band to me) was something I couldn't have anticipated happening to me in this or any other lifetime. I hadn't experienced that certain mix of ebullient fear and excitement ever before. [Sebastian Marquez]
I really loved the Athens in Harmony event I performed at with Chris McKay. It was an event that brought together people from many different walks of life, people of different races and backgrounds and with different perspectives of music. It really was something that was amazing for our community as a whole. Seeing so many beautiful people all singing and waving to the songs that we all love was certainly a moment I'll cherish forever. [Squalle]
One thing that I really enjoyed was Chris Lott's "Experimental Mondays" at The World Famous, a series that he started coordinating this fall. It's been a very open space where the artists are truly trying something new. There's an element of risk in the air without it being a high-stakes environment. Basically, I just want to publicly thank him for taking a risk and making these nights happen: They're interesting, and what else are you doing on a Monday night? [Doug Hoyer]
Pity Party Social Club. Taylor Chicoine runs a labor of love and is true Athens model citizen. [Dave Kirslis]
It was one of those perfectly damp and dewy Athens summer nights, and a whole load of us were packed into my bassist Trent's basement for a last-minute house show. Jack Cherry and Ryan Gray Moore played two of the most memorable solo sets I have ever witnessed. They were quietly spectacular—there is something about Ryan's music that is incomparably haunting, and Jack's that feels incredibly nostalgic. I think the entire room understood we were sharing a moment of Athens music at its best. We also played full-band that night and covered my favorite Quarterbacks song, "Pool." Neighbor Lady headlined, and Emily Braden (who also happened to be the birthday girl!) covered my favorite Radiohead song, "Nude." It all fell into place, and was certainly the stuff of memories. [Jianna Justice]
Like what you just read? Support Flagpole by making a donation today. Every dollar you give helps fund our ongoing mission to provide Athens with quality, independent journalism.