For this year's music lineup, Slingshot Festival organizers have upped the ante in terms of both quality and quantity. From Mar. 26–28, the third installment of the annual multi-media happening will feature over 100 acts performing on about a dozen local stages.
Anchored by massive Saturday-night shows at the two most iconic venues in town, and sporting a sizable dose of international flavor, Slingshot's electronica-heavy music schedule also features many notable artists from the indie rock and experimental pop scenes.
Slingshot director Kai Riedl says the music lineup reflects his and other organizers' personal tastes, but also that they made sure each one of the carefully curated selection of artists is "expanding the idea of music in subtle ways," adding that the festival looks for "people that are pushing the boundaries of music a bit."
In addition to SXSW, the grandaddy of the modern music festival, Riedl cites higher minded, smaller scale nearby events like North Carolina's Moogfest and Tennessee's Big Ears Festival as inspirations, adding, "We kind of take a cue from each of those, and add our own dose… [We want to] give people an opportunity in Athens to see stuff they would never be able to see [otherwise]."
The end goal, Riedl says, is to provide a bridge between Athens and the wider world—to encourage creative cross-pollination across city and state lines and, most importantly, to put Athens back on the map as an international arts destination.
"Athens is at a crest where it wants to open itself up to the world—it's at a crossroads," says Riedl. "We're trying to fill that gap."
The full Slingshot schedule, with set times for each band, is available at the Slingshot site and in the Flagpole Calendar. To help you navigate the lineup, we've selected 10 must-see shows, which you can read all about below.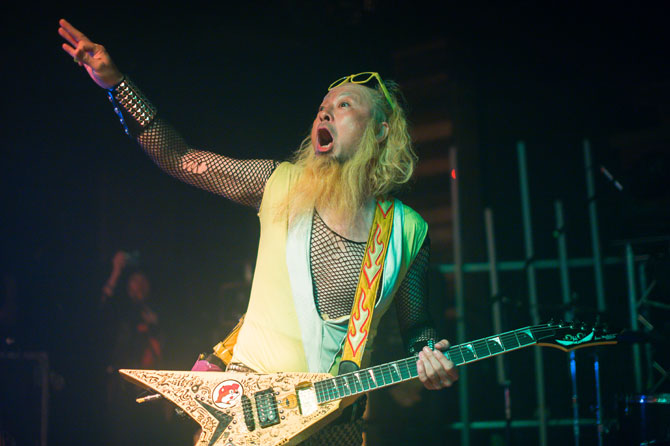 Photo Credit: Kaden Shallat
Japan Nite
8:30 p.m. Thursday, Mar. 26, Live Wire Athens
The unmistakable sounds of Japanese pop and rock hit Athens for Japan Nite, at this point a Slingshot tradition. On Thursday, culturally minded music lovers can enjoy a hearty lineup of catchy tunes at Live Wire. Starting at 8:30 p.m., the lineup includes Bo-Peep, Zaragani$, The Fin, Quorum and Tsu Shi Ma Mi Me Re. This year's headliner is Peelander-Z, the popular "Japanese action comic punk band" based in New York City and known for its animated style and hard-rocking riffs. [Ryan Kor]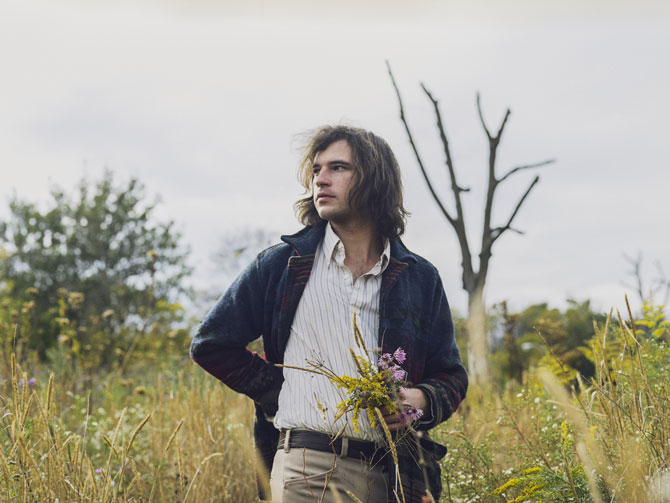 Ryley Walker
9:30 p.m. Thursday, Mar. 26, Georgia Theatre
Twenty-something acoustic guitar virtuoso Ryley Walker makes music largely informed by the rustic British (and Brit-indebted) folk of the '60s and '70s—think Bert Jansch and Tim Buckley—though his aching Midwestern heart bleeds fiercely through. Walker's sophomore LP, Primrose Green, out now on Dead Oceans, is a show-stopping affair that melds grassy psychedelia with icy, jazz-inspired instrumentation, courtesy of Windy City scene godfathers like Fred Lonberg-Holm. It is a quietly stunning record. [Gabe Vodicka]
Clark
11 p.m. Thursday, Mar. 26, 40 Watt Club
In 2012, Chris Clark became the latest in a grand lineage of UK electro producers to call the esteemed label Warp home. He fulfilled expectations with an ensuing onslaught of genre-bending music that is at turns ruminative and explosive. Last year's self-titled effort found him reaching the psych-techno crest he'd been building to for some time; the Flame Rave EP, out this week, should solidify Clark as one of electronic music's most integral and inventive figures. [GV]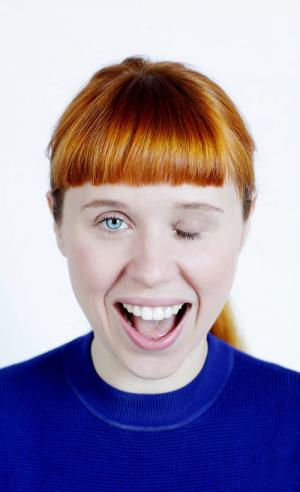 Holly Herndon
9 p.m. Friday, Mar. 27, 40 Watt Club
Holly Herndon has produced a string of releases that explore deceptively simple themes in complex musical terms. Largely using her custom virtual instruments, the San Francisco-based sound artist dissects topics ranging from bodily movements, neo-feudalism and NSA-driven paranoia while walking a sonic tightrope, balancing between glitch, IDM and post-minimal modes. Herndon swings through Athens following the announcement of Platform, to be co-released by RVNG Intl. and 4AD on May 19. [Bobby Power]
Skylar Spence
11 p.m. Friday, Mar. 27, Georgia Theatre
After legal threats, vaporwave producer Ryan DeRobertis was forced to change his project's name from Saint Pepsi to Skylar Spence. The new name is an amalgam of the two lead characters from Woody Allen's 1996 musical comedy, Everyone Says I Love You. Much like how Allen's film reworked old Broadway songs into a modern setting, DeRobertis takes pop tropes and shapes them into something entirely unique, utilizing unusual sounds and samples to bring the genre into a new era. He has also begun the transition from producer to pop singer, with more emphasis on his vocals than ever before. [Nathan Kerce]
Omar Souleyman
11 p.m. Friday, Mar. 27, 40 Watt Club
In its mix of Arabic, Iraqi, Kurdish and Turkish styles, Omar Souleyman's music reflects the singer's origins in rural northeastern Syria. A syncopated rhythmic pulse lays the foundation for reedy, pitch-bending synths, an electronic replication of traditional instruments pushed way past mimesis and fusing with club-ready rhythms to form something wholly otherworldly. And in the middle of it all, Souleyman himself, a cool cipher in dark shades, with a stiff mustache and an impassive expression, saving all his emotion for his vocal exhortations. [Marshall Yarbrough]
Kenosha Kid
8:30 & 10 p.m. Saturday, Mar. 28, Hendershot's Coffee Bar
Dan Nettles is an Athens music fixture both onstage and off, acting as mentor to countless aspiring guitarists while leading his Kenosha Kid project through years of subtle stylistic shifts. With the new LP Inside Voices—for which Kenosha Kid's Slingshot appearance is billed as a release party—Nettles has hit a new high. Along with his usual supporting cast—bassist Robby Handley and drummer Marlon Patton—as well as a trio of accomplished players dubbed the Horns From Hell, the record blurs the lines of jazz, jam and post-rock with cinematic ease. [GV]
Jamie xx
11 p.m. Saturday, Mar. 28, 40 Watt Club
London-based Jamie Smith is best known for his role in the indie-pop band The xx; it was Smith's moody, pristine production that set that group apart in a crowded genre. But Smith's best work can be found in his relatively limited solo catalog. Incorporating elements of dub, garage and traditional house music, Smith has created a distinct sound. With high-profile remixes of tracks by Adele, Radiohead and Gil-Scott Heron (with whom Smith released an entire collaborative remix album), as well as singles like "Far Nearer" and "All Under One Roof Raving," Jamie xx has cemented himself as one of the most important electronic musicians working today. [NK]
James Murphy
12 a.m. Saturday, Mar. 28, Georgia Theatre
The tentpole act of this year's Slingshot is James Murphy, the LCD Soundsystem mastermind and DFA Records co-founder who singlehandedly brought dance-punk to its mid-aughts zenith. Murphy will be performing a late-night DJ set alongside Win Butler of Arcade Fire, aka DJ Windows 98, and Michael Lachowski of Pylon, whose first two records were reissued by DFA in 2007 and 2009, giving the legendary Athens group new critical life. Slingshot Director Riedl defends the notion of a DJ set as festival headliner, saying these days, "music is more of a conversation… People are interested in the concept of music [as] interaction." [GV]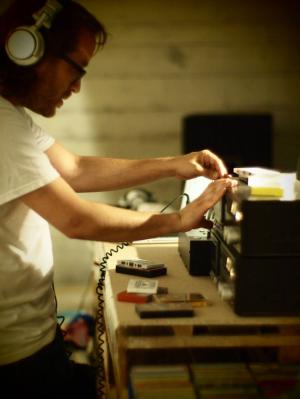 Awesome Tapes From Africa
10 p.m. & 12:30 a.m. Saturday, Mar. 28, 40 Watt Club
Following in the same vein as legendary archivists such as Alan Lomax, Brian Shimkovitz has dedicated his career to unearthing thousands of little-known gems from Africa's intricate musical patchwork. As Awesome Tapes From Africa, Shimkovitz has spent over a decade re-releasing massive caches of obscure African music to the Western world. His selections run the gamut from South African house music to Senegalese rap to Ethiopian psychedelic soul. The tapes provide not only awesome sounds but fascinating snapshots of the ways Western music collides with African traditions. [Paul DeMerritt]
Like what you just read? Support Flagpole by making a donation today. Every dollar you give helps fund our ongoing mission to provide Athens with quality, independent journalism.