Consistency has been the hallmark of Bill Callahan's 25-year career—with his wry, imposing baritone and bare-bones studio style, you know the man's music when you hear it. But, if placed on a graph, the Maryland-born, Texas-based songwriter's output would resemble anything but a horizontal line.
Looking back, it's startling to realize how much forward movement there has been over the course of Callahan's 21 albums and EPs, from the acerbic, lo-fi hiss of 1990's Sewn to the Sky to the unbridled romanticism of the recently released Dream River. Unlike so many musicians who shroud themselves in artifice, the songwriter's creative trajectory seems an honest representation of his own personal growth: before our very ears, he has shifted from brash, young experimentalist to wizened folkie philosopher.
We examined select tunes from Callahan's vast discography—records released under the Smog moniker as well as his birth name—to get a real sense of how his music has evolved over the years. Stream our video playlist below as you read along.
"Disgust" (Sewn to the Sky, 1990)
This 50-second dirge is emblematic of the standoffish style Callahan first (and perhaps most famously) explored. Smog's first official release was rife with this sort of dark, cerebral anti-folk—music in the Jandek tradition, dense and full of unspecific venom.
"This Insane Cop" (Forgotten Foundation, 1992)
The last of Smog's murky home recordings, Forgotten Foundation has by and large been, um, forgotten. But there are some gems on the 22-track record (which sounds, to its credit, like nothing else Callahan recorded before or after), the punkish, playful "This Insane Cop" among them.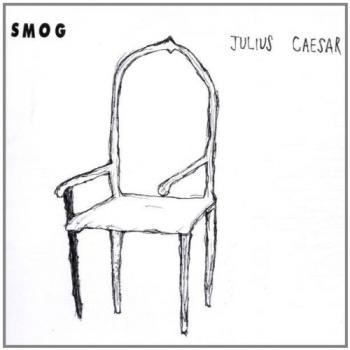 "Your Wedding" (Julius Caesar, 1993)
"I remember entering you/ I'm gonna be drunk/ So drunk/ At your wedding," go the first few lines from the doom-laden (but smirking) "Your Wedding," a song that signifies Callahan's transition from basement weirdo to surface dweller. There are a few missteps, like the goofy toss-off "I Am Star Wars!", but Julius Caesar was the first glimpse we got of Bill Callahan, poet.
"Not Lonely Anymore" (Burning Kingdom EP, 1994)
Manic and repetitive, and featuring a wild, detached electric guitar wailing in the background for the entire two minutes, "Not Lonely Anymore" represents Callahan's creative uncertainty around the time of this EP, which feels a little like an afterthought. This also might have been the last time a Smog song exceeded 90 beats per minute.
"Bathysphere" (Wild Love, 1995)
"Bathysphere" is a template for Smog's late-'90s M.O.: evocative, hypnotic, quietly tragic. Its depiction of a childhood dream crushed before it has a chance to grow is, on the surface, horribly depressing, but the dark humor that began to characterize Callahan's work around this time is visible beneath the surface. (Callahan's partner at the time, Chan Marshall of Cat Power, would cover the song on her What Would the Community Think album.) Other songs on Wild Love, like the foreboding "Prince Alone in the Studio," showcased a budding pop-culture obsession.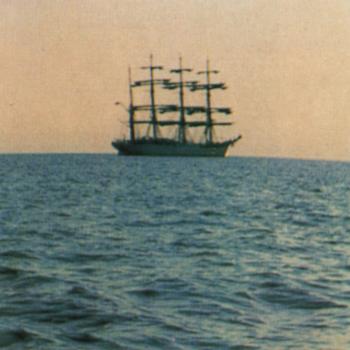 "You Moved In" (The Doctor Came at Dawn, 1996)
The Doctor Came at Dawn (seen left) might be Callahan's bleakest album (and that's saying something), a claustrophobic, Jim O'Rourke-produced effort that documented a romantic dissolution in all its ugly realness. "You could've done better," he mumbles in "You Moved In." The song's backing track sounds, fittingly, like a horror movie score.
"I Was a Stranger" (Red Apple Falls, 1997)
O'Rourke returned to helm the boards for Red Apple Falls, a record that, contrasted with its predecessor, feels like a celebration. The pedal steel-laced "I Was a Stranger" is among Callahan's finest songs, a poignant ode to self-doubt. The album also finds the songwriter learning how to really utilize his striking voice.
"River Guard" (Knock Knock, 1998)
The best known song on Knock Knock is "Cold Blooded Old Times," an excellent, deceptively jaunty depiction of childhood trauma that features one of Callahan's most jaw-dropping lyrics: "How can I stand/ And laugh with the man/ Who redefined your body?" But "River Guard," the story of a prison guard and the unsettling envy he feels for his charges, is equally stunning. By this point, Callahan's songwriting had settled into a groove.
"Dress Sexy at My Funeral" (Dongs of Sevotion, 2000)
This impeccably named LP featured some harrowing songs (dongs?)—the death-sex ballad "Cold Discovery," for one—but also some of Callahan's most upbeat material. Opener "Dress Sexy at My Funeral" is downright gleeful, the tale of one man's winking dying wish to his wife: to be remembered as a lover and eulogized in style. "Tell them about the time we did it/ On the beach with fireworks above us," he implores his widow.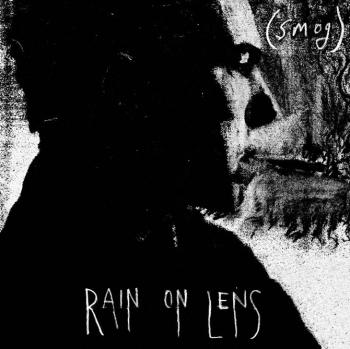 "Short Drive" (Rain on Lens, 2001)
The largely experimental Rain on Lens is considered one of Smog's minor works, impressionistic and somewhat stagnant. But "Short Drive" is a standout. Like so many other Callahan gems before it, the song finds bliss in codependence. The precarious relationship depicted will one day implode, the narrator knows, but it will leave a million mental fragments behind.
"Our Anniversary" (Supper, 2003)
Callahan's most gut-knotting relationship tale to date, "Our Anniversary" seeks—and finds—truth in ambivalence. Quiet but propulsive and legitimately pretty, the song hints at the lighter tone he would take going forward. Lyrically, the song soars. Every line is a gem, but "We are far from flowers/ Cut and dried/ So let us thrive/ Just like the weeds we curse sometimes" wows every time.
"The Well" (A River Ain't Too Much to Love, 2005)
The last outing for Smog, the buoyant River feels, in retrospect, like the first Bill Callahan record. To borrow a phrase from "River Guard," Callahan seems unburdened and relaxed on songs like "I'm New Here," which features the lyric, "No matter how far wrong you've gone/ You can always turn around." But it's "The Well" that is the album's thematic core. A masterpiece by any measure, the song finds its narrator—who resembles the songwriter more than ever—opening up and letting go. It's a joyful noise.
"Too Many Birds" (Sometimes I Wish We Were an Eagle, 2009)
Gorgeous and restrained, Eagle marked Callahan's entrance into his latest, greatest career phase. It wasn't the first time he operated under his given name; that honor belongs to 2007's transitional Woke on a Whaleheart LP, on which Callahan leaned on his emergent lightness of being a little too heavily. But songs like "Too Many Birds"—which cribs its chord progression from Whaleheart's gospel-tinged "Sycamore"—strike a startling balance. "Birds" is a love song for the unloved and unlovable, a slightly sad tune that nonetheless espouses hope.
"Riding For the Feeling" (Apocalypse, 2011)
Callahan's response to the response to his newfound openness, Apocalypse deals in uncertainty and paranoia. At times, it even threatens to return to the harsh insularity that characterized early Smog. There's Callahan, sitting glumly in a hotel room watching "Letterman" ("America!"); there he is viciously questioning himself ("Baby's Breath"). But rather than fall into old habits, the songwriter emerges a changed man. In "Riding For the Feeling," Callahan reflects on an encounter with a roomful of journalists—his apocalypse, as it were. It ends with as concise a mission statement as he has ever given, the declaration that "the feeling" of his music, not its ever-shifting message, is its beating heart.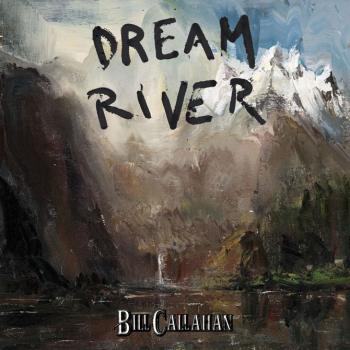 "Small Plane" (Dream River, 2013)
The just-released Dream River feels like an album that will require many spins to absorb. But there is one thing that is evident from the first listen: this is the tenderest version of Bill Callahan we've ever seen. The LP is rich with dreamlike imagery, the best book of short stories you've never read. Take "Small Plane," a tale of a couple co-piloting a tiny aircraft (and, like, their lives) through mutual trust and admiration. "I really am a lucky man," Callahan sings, and you get the sense he finally believes it.

WHO: Bill Callahan, New Burns
WHERE: 40 Watt Club
WHEN: Saturday, Sept. 28, 8 p.m.
HOW MUCH: $14 (adv.), $16 (door)
Like what you just read? Support Flagpole by making a donation today. Every dollar you give helps fund our ongoing mission to provide Athens with quality, independent journalism.