On Saturday, Sandy Creek Park hosted the 30th annual North Georgia Folk Festival, which was headlined by folk legend Norman Blake. Known for his long, fruitful career and his influence on the revitalization of bluegrass in the '70s, the grandfatherly Blake's music is astounding and steeped with expertise.
Blake performed in the 4:30 p.m. timeslot, playing a full set and two encores after a raucous standing ovation from the entire crowd. Blake was followed by three other acts, each representing a different facet of folk music.
First up was BlueBilly Grit, a plucky bluegrass/country six-piece, with fiddle, mandolin, banjo and a smoky female lead. I had initially underestimated this band, but when they began to play "The Widow" by prog-rockers The Mars Volta, I was sold. I cannot express the strangeness of hearing a country singer say, "That was a cover by The Mars Volta, I think," in a deep Southern drawl.
Next was Emerald Road, an awesome Irish folk four-piece from Clemson, SC. The group was equipped with a fiddle, a cello and an interesting traditional Irish drum called a bodhrán, which is tuned by hand like a French horn.
Trouble for Emerald Road came in the third or fourth song, after the mic on the fiddle malfunctioned, causing sporadic and unwanted blasts of amplification. But they played on as if nothing was wrong, each member taking a turn to try to stop the random screeching.
Eventually, the mic was abandoned outright and the music resumed, but I got the feeling that the musicians had been shaken by the mishap. "We always have some sort of trouble with this song," said guitarist and vocalist Danny Miller. "Last year, it was me and the guitar. The song is cursed."
As darkness fell on the festival, families and most of the vendors began to disappear, but Hair of the Dog, a bluesy, Atlanta-based Americana band, played on. Displaying a fiery, fast fiddle and excellent steel-pedal guitar, the group closed out the night in style.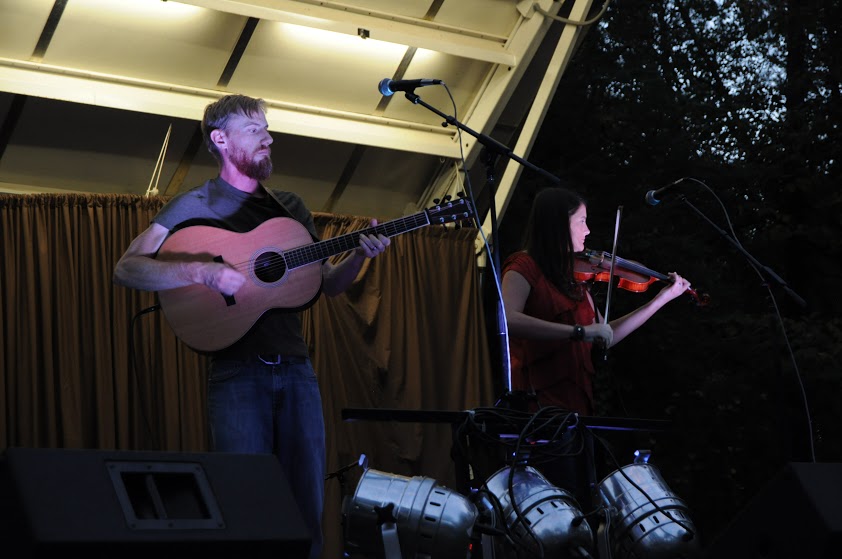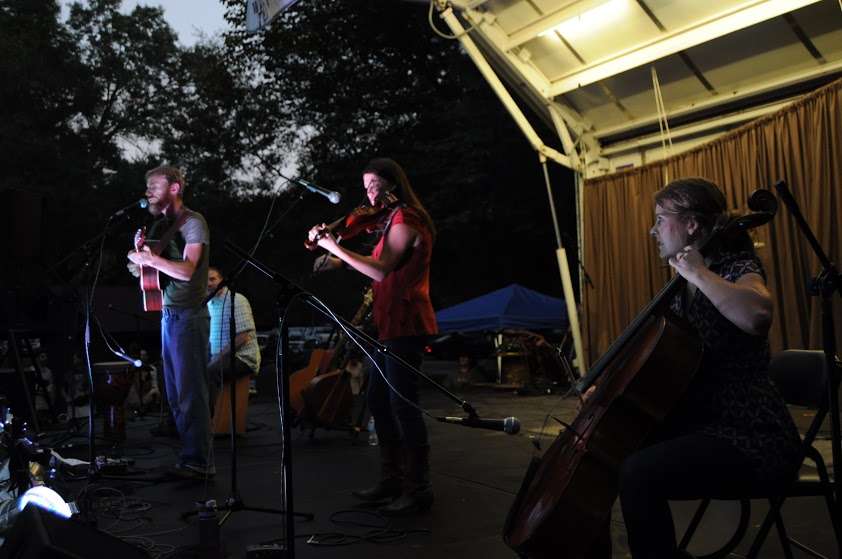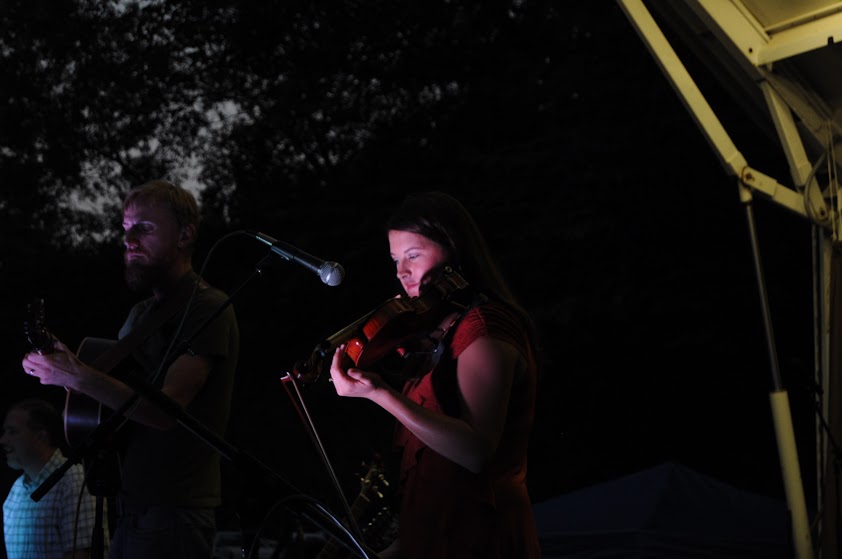 Like what you just read? Support Flagpole by making a donation today. Every dollar you give helps fund our ongoing mission to provide Athens with quality, independent journalism.