Despite recent local weather patterns that would seem to counterindicate this fact, it is, indeed, the middle of summer out there. And summer, as we all know, means festival season. This weekend, July 19-21, Flagpole will head up to the positively balmy burg of Chicago, IL to bear witness to the seventh annual iteration of one of the most consistently consistent summer fests in recent history: the Pitchfork Music Festival.
Check the full schedule here. And watch this space all weekend long for recaps and photo galleries. Below, a partial list of performers we're eagerly anticipating this weekend:
Mac DeMarco (Friday, 4:35 p.m.): The Canadian troublemaker's Farm 255 show last fall was a 2012 highlight, and all signs point to the fact that the jocular DeMarco and his band have only gotten tighter and more explosive since. Should be a nice burst of mid-afternoon weirdo energy.
Angel Olsen (Friday, 5:15 p.m.): The Chicago-based songwriter whose LP Half Way Home was one of my faves of last year is playing Athens this fall, but I'm looking forward to this weekend's sneak peek. Music as understated as Olsen's often loses some of its magnitude in a festival setting, so it'll be interesting to see how her set turns out.
Björk (Friday, 8:30 p.m.): Due perhaps to her checkered past relationship with the media, the eccentric Icelandic chanteuse is not allowing photographers in the pit during her headlining set Friday. (Looking forward to our grainy iPhone video? Thought so.) I'm incredibly excited about this set, but I also have many questions. How will songs from the largely experimental Biophilia translate in a live setting? Will she play "Hyperballad?" (Please God yes.) And will Matthew Barney be involved?

Phosphorescent (Saturday, 2:30 p.m.): Since Matthew Houck left Athens, he's become somewhat of an international star, and this year's Muchacho was his most critically acclaimed outing yet. But despite an ever-increasing reliance on electronics, Houck's music still retains much of the Southern, summer-tinged front-porch folkiness that first put him on the map.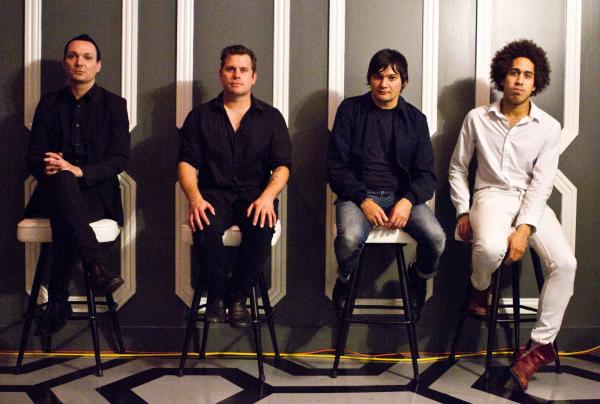 …And You Will Know Us By the Trail of Dead (Saturday, 3:20 p.m.): Trail of Dead's stature has declined somewhat since its (Pitchfork-assisted) early-aughts dominance, but last year's Lost Songs was a return to prog-punk form. These dudes have a hell of a live-show reputation, and I'm mostly curious whether they've maintained their propensity for chaos and destruction into early middle age.
Swans (Saturday, 5:15 p.m.): 'Cause, um. It's Swans.
Ryan Hemsworth (Saturday, 5:45 p.m.): The Canadian DJ helped usher in underground rap's recent chillwave renaissance with his ambient, trap-inspired mixes. His recent Still Awake EP found him veering off that course and into a hazier, more complex field of samplified sound.
DJ Rashad (Sunday, 1 p.m.): A hometown hero of sorts, DJ Rashad is a constant on the vibrant Chicago Juke scene. It's a way-early timeslot for this type of immersive, body-grooving music, but maybe a little early-afternoon footwork will be just what a sluggish Sunday crowd needs.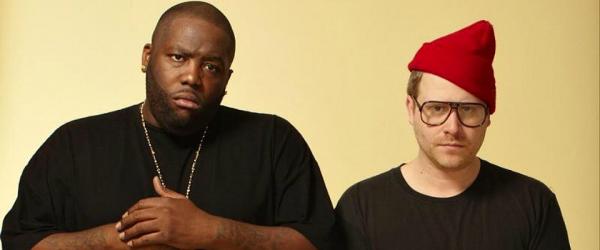 Killer Mike (Sunday, 2:30 p.m.) & El-P (Sunday, 3:20 p.m.): Separate sets, but Run the Jewels has been probably the most universally well received album of 2013 thus far, and so you know there's gonna be a righteous collab involved here. Plus, it's an indisputable fact that Mike Render is a beast live.
M.I.A. (Sunday, 7:25 p.m.): Truffle fries aside, Maya has struggled to maintain the anti-pop stardom she enojyed during her early heyday. She's also, it's been well documented, a rather Byzantine gal. (Her Wikipedia page is a tome.) But let it never be said that she is anything less than damn captivating.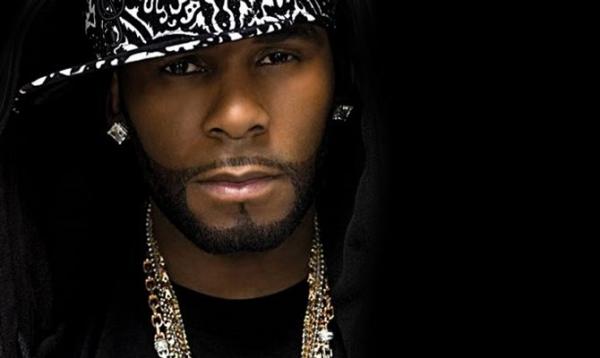 R. Kelly (Sunday, 8:30 p.m.): Another complicated figure on the pop landscape, R. Kelly has repeatedly been saved by his inimitable music, which has run the gamut between painfully overwrought and batshit crazy. Love him or hate him, Kellz is an American cultural icon, and hearing "Ignition (Remix)" performed live (well, kinda) at dusk will no doubt be a life-affirming moment.

Like what you just read? Support Flagpole by making a donation today. Every dollar you give helps fund our ongoing mission to provide Athens with quality, independent journalism.