Looking back on the 135 (at least) films I saw in 2010 gets depressing, and coming up with a competitive top-10 was tough. The top-five films were clearly better than the rest, but most of the rest were more "meh" than "ugh." Some late releases beefed up the list, and Sofia Coppola (Somewhere) and The Illusionist (directed by The Triplets of Belleville's Sylvain Chomet and scripted by the beloved late Jacques Tati) could bolster 2010's cinematic resume at the 11th hour. Interestingly, outside of the male-dominated The Social Network, 2010 has been a better showplace for actresses than for actors. With no further ado, here are the 10 best films I saw last year in the order that I preferred them:
The Best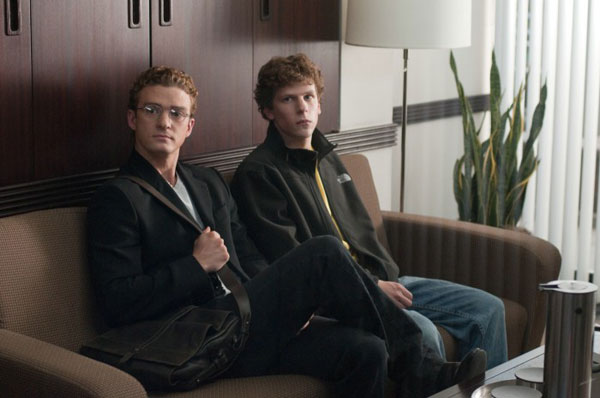 The Social Network – What's not to love? David Fincher at the intellectual, entertaining top of his game. Another gem of a script from Aaron Sorkin. The best collection of award-winning male performances of the year. A timely true story that captures the current cultural zeitgeist. An antihero for the '00s. A year should be so excited to have birthed a definitive modern classic.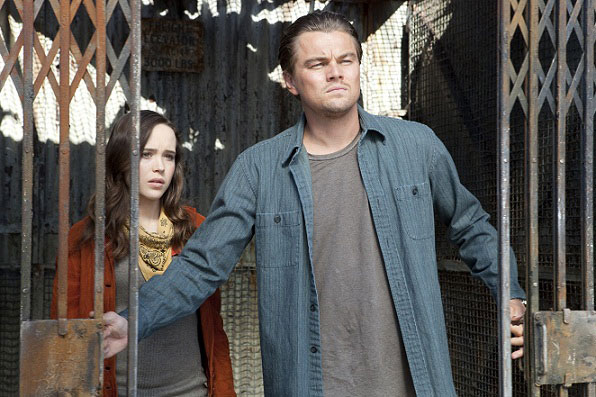 Inception – The best film of the year in any year that doesn't produce The Social Network. No modern blockbuster filmmaker is as consistent as Christopher Nolan. His mind-blowing, not mind-boggling, action epic makes a great audition reel for the James Bond directing job, if it ever comes up/open again. Everyone seeking the new Spielberg can stop looking. This summer beach-read is every bit as intellectually compelling as winter's award-friendly literary works. The cast, led by Leonardo DiCaprio, is the year's second-best ensemble.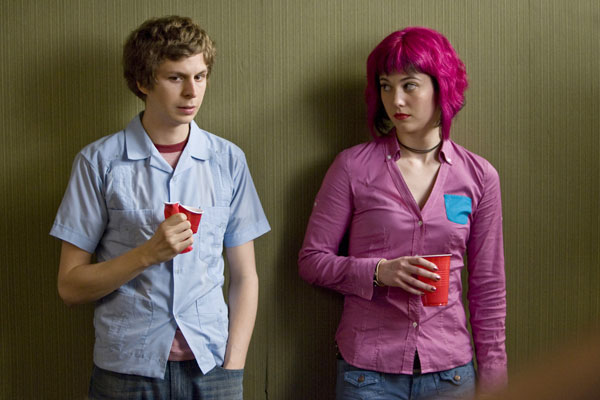 Scott Pilgrim vs. the World – No film I saw last year was as chock full of entertainment as Edgar Wright's big-screen version of Bryan Lee O'Malley's graphic novel series. A Canadian slacker (Michael Cera in the role he was born to play) must battle the seven evil exes of his new girlfriend (Mary Elizabeth Winstead) in video-game-inspired fashion. The year's third best ensemble features impressive turns by Chris Evans, Brandon Routh, Jason Schwartzman, Kieran Culkin, Allison Pill, Anna Kendrick, Ellen Wong and Audrey Plaza.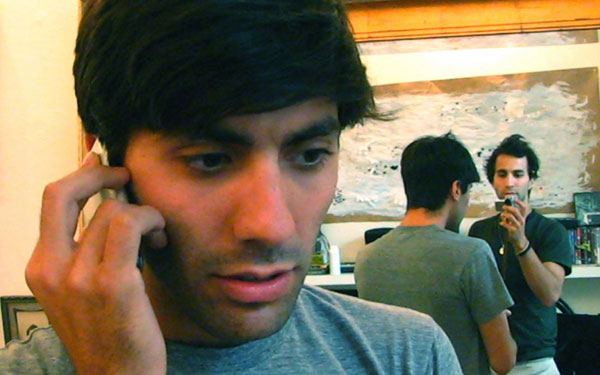 Catfish – No other film from 2010 was quite like Catfish. Is it real or staged? A stunning documentary or a brilliant, fictional gambit? Young Nev Schulman meets a girl on the Internet. His brother, Ariel, and their pal, Henry Joost, document the burgeoning, online relationship. But everything is not as it appears. Do yourself a favor and don't read anything else about the movie until you've seen it.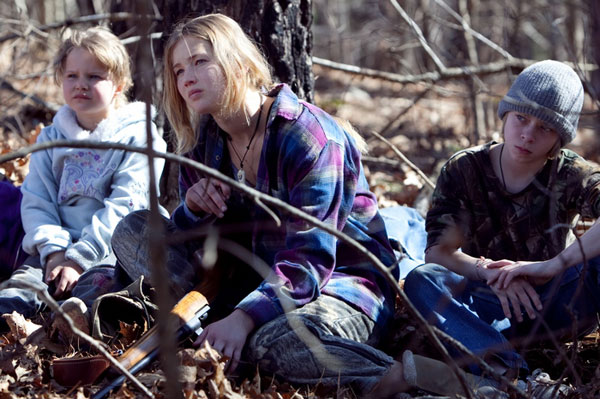 Winter's Bone – A backwoods portrayal every bit as chilling as Texas Chain Saw Massacre, Winter's Bone paints a bleak portrait of America's desolate heartland, the Ozarks. A teenage girl, Ree Dolly (Jennifer Lawrence in a career-making performance), must find her fugitive father before the guv'mint takes their farm. You've got to be tough to survive in Ree's neck of the woods. Fortunately, you can watch it from a safe distance.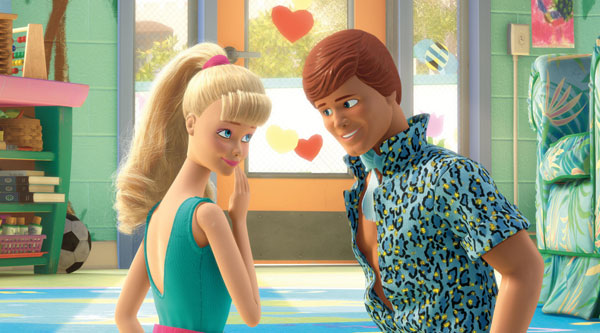 Toy Story 3 – Toy Story 3 simply slides into the top-10 spot saved for Pixar's annual entry (next year's Cars 2 looks to break that trend) by growing up with its original audience and giving them the most heartfelt conclusion for which an animated franchise could ever hope. When Andy goes to college, Woody and pals suffer numerous trials and tribulations before getting the new home they deserve.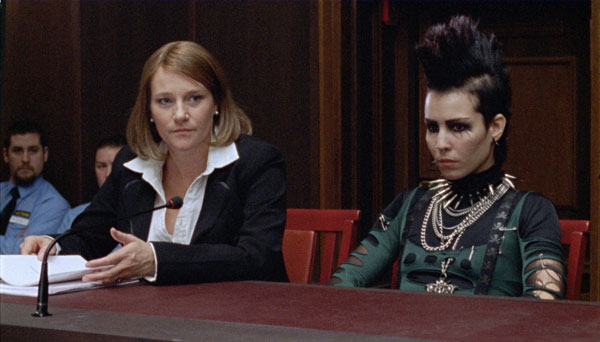 The Girl with the Dragon Tattoo/ The Girl Who Played with Fire/ The Girl Who Kicked the Hornet's Nest – The first film was good. The second film was better. The third film was the best. Taken as a whole, the Swedish-language filmed versions of Stieg Larsson's Millennium Trilogy comprise the best adapted work of pop lit since The Lord of the Rings ended or the Harry Potter films turned three. Lisbeth Salander is a wonderful addition to the pop culture canon and has made Noomi Rapace an international star. I cannot wait to see what David Fincher does with The Girl with the Dragon Tattoo in English.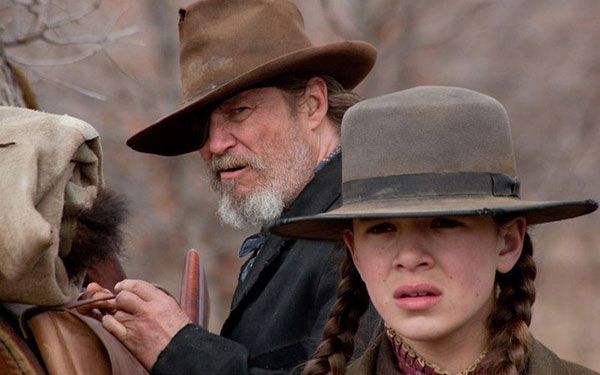 True Grit – The most entertaining film of the winter awards season, the Coen Brothers revision of Charles Portis' novel minus the Duke but plus the Dude. Jeff Bridges has no dramatic equal, and the Coens' hilarious (in a Western sort of way) screenplay only enhances his rough, gruff portrayal of U.S. Marshal Reuben "Rooster" Cogburn. Matt Damon out-Glen Campbells Glen Campbell as dandy Texas Ranger La Beouf, yet it is newcomer Hailee Steinfeld who gives Bridges as good as he gets. True Grit may not be the most Coen of the Brothers' films, but damn if it isn't a classic American Western.
The Fighter – Whether or not The Fighter's punch will remain as potent as its fictional peer, Rocky, remains to be seen, but the David O. Russell inspirational boxing biopic has resonated longer than any other film from the best single movie weekend of 2010 (Black Swan, The Fighter and Tron: Legacy). A bundle of great performances (Mark Wahlberg, Christian Bale, Amy Adams, Melissa Leo) assist Russell in crafting his most (only?) accessible crowd-pleaser, and there's nothing wrong with that.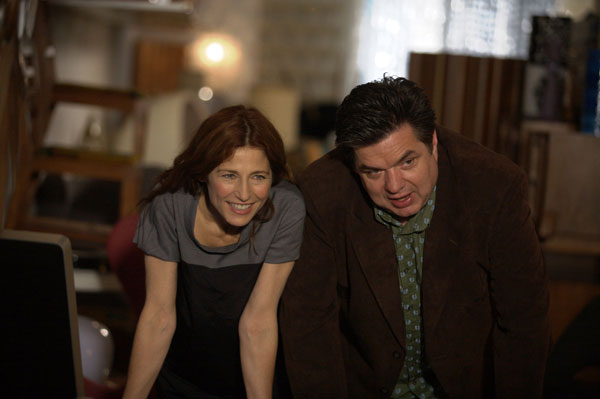 Please Give – I kind of forgot how funny filmmaker Nicole Holofcener's bitter dramedy about a yuppie who scavenges furniture from dead people (played to perfection by Catherine Keener) was due to its clinging, depressing funk and stale subplot about infidelity. But the writing was some of the year's best, and Keener's powers were nicely complemented by Rebecca Hall.
More Must-Sees for Your Netflix Queue: The A-Team, Black Swan, Blood Into Wine, The Crazies, Date Night, Despicable Me, Devil, Diary of a Wimpy Kid, Easy A, Get Him to the Greek, The Ghost Writer, Green Zone, Hot Tub Time Machine, Iron Man 2, Jackass 3D, Kick-Ass, The Kids Are All Right, The Last Exorcism, Let Me In, Life As We Know It, Machete, Megamind, Never Let Me Go, Paranormal Activity 2, Red, The Runaways, The Secret of the Kells, Splice, Tangled, That Evening Sun, The Town, Tron: Legacy, Unstoppable, The Warrior's Way.
The Worst
Valentine's Day – From title to end credits, this romantic comedy about a mass of Los Angelinos making up and breaking up on Valentine's Day is one of the most cliché-ridden movies I have ever seen. The script is horribly unoriginal and trots out hoary old stereotypes. The "all-star" cast don't appear to be engaging with one another when they share screen time. And Garry Marshall's already overrated directing skills are further taxed beyond their limit. Plus, who buys Julia Roberts as a returning soldier? The movie actually becomes funny if you can laugh at the bad things that happen to these tremendously one-dimensional people.
Hereafter – I don't know who I'm more disappointed with, Clint Eastwood for attempting to deal with his own mortality in such a treacly way or Peter Morgan for having written such an awful script. Sad Matt Damon, bad-haired Jay Mohr and Eastwood's plinky guitar score do not help. Every flaw that is overlooked in a great Eastwood film (slow pace, occasional sappiness) is simply magnified in this rare misstep in a long career filled with cinematic successes.
My Soul to Take – I am ashamed that Wes Craven not only directed but wrote this awful scary movie. I'll forgive him for this atrocious exercise in 3D futility if Scream 4 is any good.
Takers – How bad do you like your movies? Connoisseurs of the truly awful might be able to salvage Takers, capped by terrible "acting" by T.I., Hayden Christensen and Paul Walker, after it's been given a few more years to sour further.
I Want Your Money – Misguided and often flat-out wrong, first-time feature documentarian Ray Griggs' most unforgivable crime is a lack of rudimentary filmmaking skills. People hate Michael Moore because he's so damn good at what he does. It's hard to hate someone as incompetent as Griggs.
Others Movies to Avoid on DVD or Cable: The Black Waters of Echo's Pond, Burlesque, The Chronicles of Narnia: The Voyage of the Dawn Treader, Clash of the Titans (2010), Daybreakers, Death at a Funeral (again), Furry Vengeance, Jonah Hex, Legion, N-Secure, Sex and the City 2, The Spy Next Door, Repo Men, Resident Evil: Afterlife, Vampires Suck, The Virginity Hit, You Will Meet a Tall Dark Stranger.
The Rest
Most Disappointing: Alice in Wonderland. Tim Burton's version of the Lewis Carroll classic is not bad, but it could have/should have been so much better.
So Bad It's Good: Machete, Piranha 3D and Faster. These three genre flicks prove exploitation is alive and well.
Best Revival of a Cult Classic: Tron: Legacy. The undervalued universe of Tron sorely needed an FX update yet gets more than we could have hoped for with the trippy, blacklit 3D visuals and Jeff Bridges' Cyber-Dude.
Worst Title: Salt. I would rather this have been an adaptation of Mark Kurlansky's comprehensive history of the only rock we eat rather than an adequate, female substitute for Jason Bourne.
Much Better than Its Preview: The Warrior's Way. First-time filmmaker Sngmoo Lee packages the Gallic quirkiness of Jean-Pierre Jeunet and the Italian fascination with the Wild West within an Asian world of leather-clad samurai assassins, and it works.
Not as Good as Its Preview: The Expendables. Massive mayhem caused by Sly and company set to the dulcet tones of Axl Rose set the bar too high for these geriatric G.I. Joes.
You've Got to See It to Believe It: The Human Centipede. Filmmaker Tom Six's audacious body horror flick might climax too soon, but he makes good on the film's grotesque premise. Three people are sewn together anus-to-mouth, and he shows it. What viewer was clamoring for anything more?
Filmmaker to Watch: Gareth Edwards. Monsters may not be very showy (what creatures we do see are well-done considering the $200,000 budget), but his human drama is what impresses as journalist Andrew (Scoot McNairy, In Search of a Midnight Kiss) and boss' daughter Samantha (Whitney Able) trek across a Mexico quarantined due to dangerous alien creatures. Edwards does so much with so little; what could he do with a lot?
Best Actresses: Amy Adams and Melissa Leo (The Fighter); Annette Bening and Julianne Moore (The Kids Are All Right); Delphine Chanéac (Splice); Rebecca Hall (Please Give); Kim Hye-ja (Mother); Catherine Keener (Please Give); Katie Jarvis (Fish Tank); Jennifer Lawrence (Winter's Bone); Chloe Grace Moretz (Kick-Ass, Let Me In); Carey Mulligan (Never Let Me Go); Natalie Portman and Mila Kunis (Black Swan); Noomi Rapace (The Girl with the Dragon Tattoo, The Girl Who Played with Fire, The Girl Who Kicked the Hornet's Nest); Hailee Steinfeld (True Grit); Emma Stone (Easy A).
Best Actors: Casey Affleck (The Killer Inside Me); Jeff Bridges and Matt Damon (True Grit); Michael Cera (Scott Pilgrim vs. the World); Charlie Day (Going the Distance); Leonardo DiCaprio (Inception); Jesse Eisenberg, Justin Timberlake, Andrew Garfield and Armie Hammer (The Social Network); John Fawkes (Winter's Bone); Colin Firth and Geoffrey Rush (The King's Speech); Hal Holbrook (That Evening Sun); Mark Wahlberg, Christian Bale and Jack McGee (The Fighter).
Best Directors: Ben Affleck (The Town); Daniel Alfredson (The Girl Who Played with Fire, The Girl Who Kicked the Hornet's Nest); Darren Aronofsky (Black Swan); Lisa Cholodenko (The Kids Are All Right); Joel and Ethan Coen (True Grit); Gareth Edwards (Monsters); David Fincher (The Social Network); Debra Granik (Winter's Bone); Tom Hooper (The King's Speech); Bong Joon-ho (Mother); Henry Joost and Ariel Schulman (Catfish); Joseph Kosinski (Tron: Legacy); Christopher Nolan (Inception); Matt Reeves (Let Me In); David O. Russell (The Fighter); Edgar Wright (Scott Pilgrim vs. the World).
Best Screenplays: Lisa Cholodenko and Stuart Blumberg (The Kids Are All Right); Joel and Ethan Coen (True Grit); Gareth Edwards (Monsters); Debra Granik and Anne Rosellini (Winter's Bone); Nicole Holofcener (Please Give); Bong Joon-ho (Mother); Laeta Kalogridis (Shutter Island); Steve Kloves (Harry Potter and the Deathly Hallows: Part 1); Christopher Nolan (Inception); Ulf Ryberg (The Girl Who Kicked the Hornet's Nest); David Seidler (The King's Speech); Scott Silver, Paul Tamasy and Eric Johnson (The Fighter); Aaron Sorkin (The Social Network); Edgar Wright (Scott Pilgrim vs. the World).
Like what you just read? Support Flagpole by making a donation today. Every dollar you give helps fund our ongoing mission to provide Athens with quality, independent journalism.