Athens-Clarke County commissioners voted last week to urge the state legislature to approve a new district map drawn by Democratic Rep. Spencer Frye that would allow three progressive commissioners to keep their seats and tens of thousands of voters to remain in their current district.
But without unanimous support—commissioners Mike Hamby and Allison Wright voted against Frye's "compromise map"—the Republican redistricting plan appears likely to move forward, with a tight timeline for local election officials to prepare ballots for the May election.
Frye was unable to convince Republican members of the local delegation to support his map, according to Commissioner Melissa Link. The Republican map, House Bill 890, was withdrawn from the floor this morning and assigned to the Intragovernmental Coordination committee.
Four Republican legislators who represent parts of Athens—Reps. Houston Gaines and Marcus Wiedower and Sens. Bill Cowsert and Frank Ginn—introduced a map earlier this month that would prevent Link and commissioners Tim Denson and Russell Edwards from running for re-election this year by placing them in districts that aren't on the ballot until 2024. Their map, dubbed the "insurrection map" because it was released on the anniversary of Trump supporters storming the Capitol Jan. 6, would put two-thirds of Athens voters into new districts and create three open seats on the commission.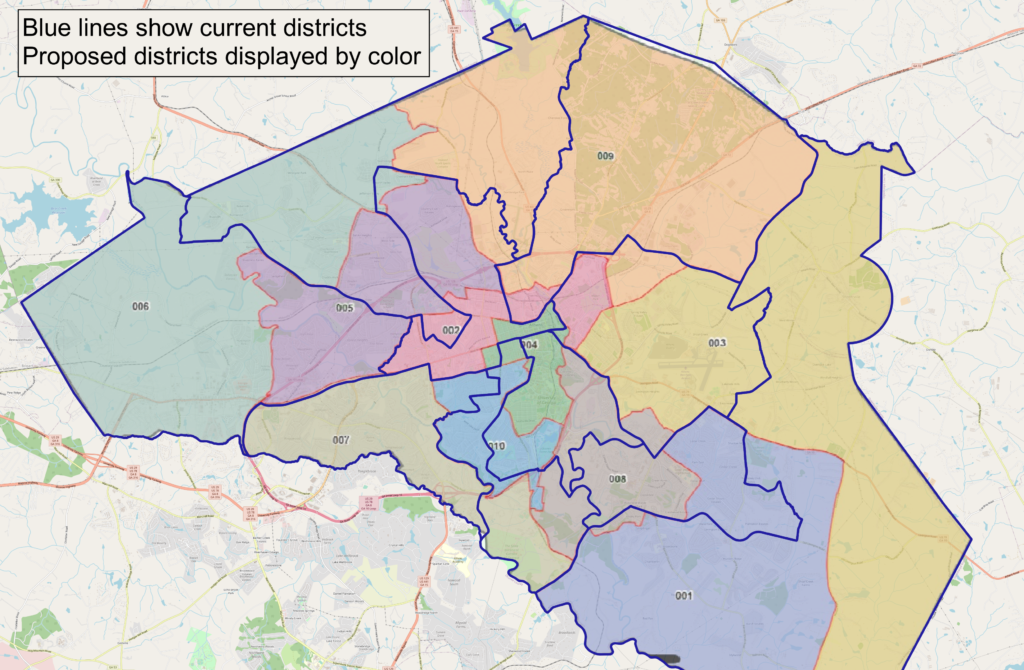 They introduced the map despite the commission voting 7-2 in December to send the legislature a locally drawn map that made minimal changes to the current districts only to equalize their populations based on 2020 Census data. Three commissioners—Mike Hamby, Ovita Thornton and Allison Wright—refused to support the locally drawn map despite warnings that a lack of consensus would open the door for Republicans to redraw commission districts without public input or local support.
Frye denounced the Republican-drawn map in strong terms, calling it an effort to thwart the will of Athens voters who'd elected Link, Denson and Edwards by overwhelming margins.
"This is literally taking the vote away from Athenians. It's disruptive to the democratic system of government," Frye told Flagpole. "They're not even picking up Republican [seats], which I could accept, because that's what redistricting is designed for, but to disrupt the democratic process, I'm very disappointed with my colleagues. This is what we've come to expect from the party of Trump."
Like several commissioners, Frye noted that the four Republicans introduced the map on Jan. 6, the anniversary of Trump supporters storming the U.S. Capitol to stop Congress from formally counting Electoral College votes.
"This is a joke—messing around with peoples' lives and laughing about it," he continued. "It's got to be one of the largest subversions of democracy I've ever witnessed. Certainly something we'd expect from a banana republic and not the United States of America."
Frye said that his map accomplishes many of the same stated goals as the Republican-drawn one, such as creating a fourth majority-minority district, while also keeping incumbents in their districts, keeping neighborhoods intact, splitting fewer precincts and reducing the potential for voter confusion.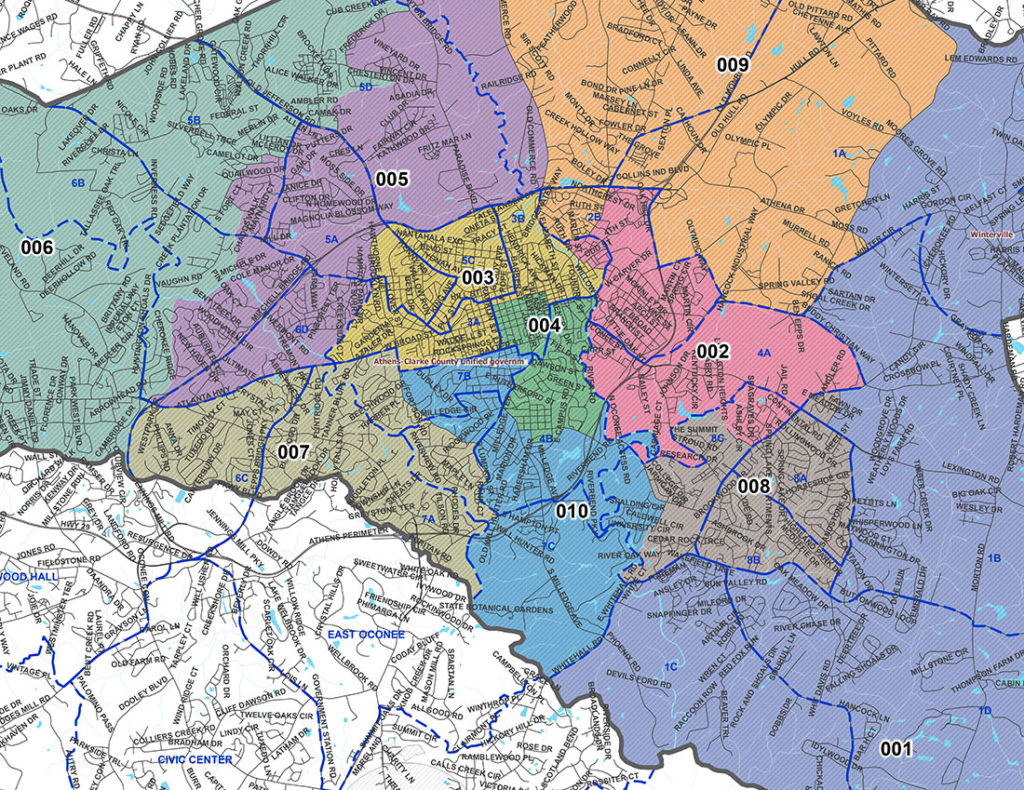 Prior to a Jan. 20 called meeting to vote on backing Frye's map, Mayor Kelly Girtz and the seven commissioners who opposed Republicans' redistricting efforts held a rally outside City Hall that drew about 75 people despite short notice and a cold drizzle. Commissioner Mariah Parker, who represents East Athens, said part of her district shouldn't be lumped in with downtown and Boulevard, as they have different interests. Paul Glaze, communications director for the progressive political group the New Georgia Project, trained his sights on Hamby in particular, accusing him of "colluding with Republicans."
Hamby was silent during the hour-long called meeting, while Wright asked several procedural questions but did not explain her vote against Frye's map. Denson's assertion that there could be no reason to vote against it except to oust three colleagues went unanswered. Edwards sarcastically thanked the pair for their "vote of no confidence" in himself, Denson and Link.
Thornton, meanwhile, questioned whether unanimous support was necessary, even though it's been a longstanding rule of the local delegation to move forward with local legislation (bills that affect only a particular jurisdiction and are passed under different rules). She made a confusing motion requesting that the five members of the delegation agree on a map. When it became clear that other commissioners felt that was unnecessary, she asked to change her vote in favor of the Frye map to a "no" vote.
"I was trying to find a way for us to work together," Thornton said, "but it doesn't seem like [anybody] wants to do that."
Thornton said her vote was not "personal" and decried "misinformation" in the feedback she's gotten. "Please, let's not make the three commissioners [who will be cut out of their districts] seem like victims," she said. "Those of us who voted either abstention or no, we became victims also."
By the end, the tense meeting had devolved to the point that a clearly frustrated Edwards made a motion to adjourn, which was quickly approved.
Whatever happens in the legislature is likely to happen quickly. Director of Elections and Voter Registration Charlotte Sosebee said she would like to have a new map this week so that her office can update voter databases by a Feb. 18 deadline. Sosebee said she supports Frye's map because the drastic changes in the Republican map could lead to mistakes, such as placing voters in the wrong district, and notifying so many voters of the changes would be difficult. Almost 50,000 Athens voters would be affected by the Republican plan.
Like what you just read? Support Flagpole by making a donation today. Every dollar you give helps fund our ongoing mission to provide Athens with quality, independent journalism.