Every fall, as we stash away the beach towels and buy new school supplies, cultural offerings both high and low kick into high gear in Athens. And while thousands come to town to participate in Athens' favorite fall rituals on Saturday afternoons, the rest of us can take in a concert by a world-class performer, attend a play or wander through a new art exhibition. Here are some highlights that might just coax you out of the house instead of binge-watching Netflix.
Rabbit Box Storytelling
Aug. 9, 7 p.m. at The Foundry, $7
The very popular Rabbit Box monthly storytelling series usually draws a standing-room-only crowd to hear locals spin true tales up to eight minutes in length on a new topic each month. Events take place at The Foundry on the second Wednesday of "just about" every month. August's subject is "I Didn't Sign on for This," and September's storytellers will be telling of their "Toils and Troubles." Go to rabbitbox.org for info to learn how you can stand up and tell your story. The organization aims high: Its slogan is "Creating Community, One Story at a Time."
Steve Earle & The Dukes
Sept. 5, 8:30 p.m. at the Georgia Theatre, $25–$28
Legendary Grammy-winning Nashville musician Steve Earle stakes out broad musical territory that ranges from barn dance to honky tonk to Transcendental Blues. His new album So You Wanna Be an Outlaw sees him "acknowledge where I'm coming from," even as he's made New York his home for the past decade. Husband-and-wife duo The Mastersons open.
Stephane Wrembel
Sept. 15, 8 p.m. at Hendershot's, $15–$20
This French-born Gypsy guitarist who channels jazz guitar legend Django Reinhardt appears at this extremely comfortable coffee house/bar/music and performance venue, one of the few venues in the South where he will perform during this tour. Hendershot's hosts everything from Monsignor Donovan's choir to UGA's renowned mystic poet Coleman Barks and boasts a great patio, too.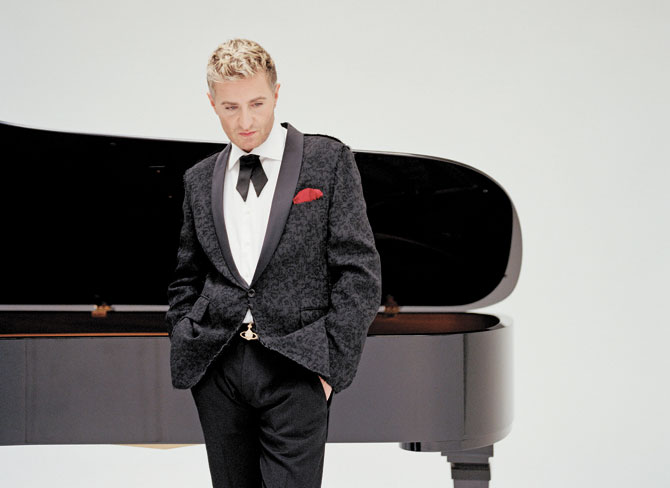 Atlanta Symphony Orchestra With Jean-Yves Thibaudet
Sept. 24, 3 p.m. at Hodgson Concert Hall, $66–$76
World-famous concert pianist Jean-Yves Thibaudet joins the Atlanta Symphony Orchestra for an afternoon performance of Leonard Bernstein's "The Age of Anxiety," a post-World War II homage to W.H. Auden's long poem that gave that troubled era its name. Bernstein wrote that he felt compelled to write the symphony for piano and orchestra about Auden's depiction of four lonely souls at a bar sharing their lives, calling it "a record of our difficult and problematical search for faith." He gives the pianist the role of "autobiographical protagonist" in the quest for meaning and faith.
Yoel Levi, once the ASO's music director, said of Hodgson Concert Hall that "if you hear the Atlanta Symphony in this hall, you hear it for the first time," citing its "clarity and warmth of sound." ASO will also perform George Gershwin's sprightly 1928 orchestral piece "An American in Paris." Visit pac.uga.edu for tickets.
Animal Farm
Oct. 4–8 at Seney-Stovall Chapel, $12 ($7 for students)
Orwell seems to be in the air these days. UGA brings the famous political parable and barnyard power struggle to the stage using puppets and actors. Director Anthony Marotta experimented with the adaptation in a spring 2017 production at Atlanta's Center for Puppetry Arts. Given our current cultural climate, Animal Farm provides Marotta with an opportunity to address current political and moral questions. It's a no-holds-barred takedown of the Establishment. The character of Squealer is presented, naturally, as an analog to deposed flack Sean Spicer.
Martha Odum: Art Intersects Ecology
Oct. 7–Dec. 31 at the Georgia Museum of Art, FREE!
Painter Martha Odum was married to famous University of Georgia ecologist Eugene Odum, who was considered by many to be the father of modern ecology. The exhibition commemorates the 50th anniversary of the Eugene P. Odum School of Ecology.
According to the GMOA website, "Martha Odum's eye was attuned to the web of life in the landscapes she loved to paint. Many of her works focus on areas such as the coast, the water's edge, swamps and streams—all veritable cradles for evolution and life. Her vision of the landscape shows an energetic environment. She also created silver that used botanical and animal forms as inspiration." Visit georgiamuseum.org for schedules and more details.
The Ninth Annual Wild Rumpus
Oct. 27–28, various locations downtown
Local artist and musician Timi Conley is the mad genius, master of ceremonies and "lead spaz" behind Athens' signature street party, and he speaks of it in terms that a shaman might use to describe a transformative pagan ritual. "One of my favorite things about Rumpus," Conley says, "is the way all the divisions in our lives are gone for the night. Everyone is there to howl at the moon and have a good time."
Inspired by a visit to Mardi Gras, where he observed the parade participants having all the glittery, costumed fun while spectators simply drank, milled around and begged for beads. Conley set out to encourage everyone to bring their wildest, most creative side to the party, and his thousands of Rumpusers comply enthusiastically with costumes, drums and myriad other forms of artistic expression.
In its ninth year, the event draws people from around the world. Conley said that a Norwegian couple comes annually. The Friday-night event is family-friendly, while Saturday's is an all-out bacchanal, starting with a parade, followed by a dance near City Hall and an "Official After Party." Special favor, Timi? Conjure up your pitch-perfect Bowie persona for the dance. Please? Visit wildrumpus.org for details as they evolve.
Like what you just read? Support Flagpole by making a donation today. Every dollar you give helps fund our ongoing mission to provide Athens with quality, independent journalism.