"I think it takes the same thing to become a full-time potter as it does to embark and become successful in any venture. You have to be driven by a passion that you are not willing to give up. If it is something you really want, you will figure out how to accomplish it," says Watkinsville potter Nancy Green.
The Oconee Cultural Arts Foundation hosts its 11th annual "Perspectives: Georgia Pottery Invitational" this month, boasting 50 of the most impassioned Georgia potters and their ever-growing bodies of work. As one of the largest pottery events in the region, "Perspectives" features the work of established artists as well as workshops, demonstrations and tours of local studios.
The exhibit kicks off on Friday, Aug. 30, 6–9 p.m., with its annual opening gala reception and preview sale. A $10 admission fee grants access to over 5,000 original, hand-made and functional pieces. Apart from offering the pick of the kiln, the gala also provides an opportunity to speak with this year's participating potters and enjoy refreshments while listening to tunes from popular jazz band Squat.
Three separate exhibits provide more focused looks at the pottery. "Participating Potters: 2013," a crème de la crème showcase in the Main Gallery, presents two of the best works by each of the 50 participating potters. In the Members Gallery, a new exhibition entitled "Made in Japan," includes 35 pots from kilns in Japan, with a discussion by Curator Rick Berman Friday, Aug. 30 at 7 p.m. And Berman's own clay art is on display in the Hall Gallery: "Rick Berman: Italian Influences."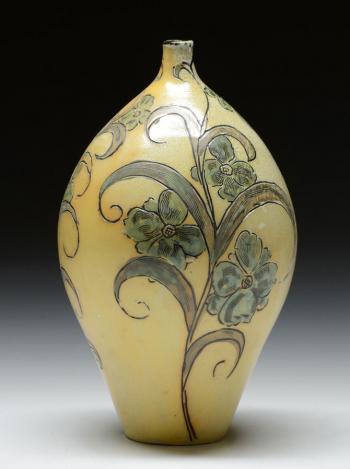 The potters showcased in "Perspectives" are not only accomplished in their craft, they're also dedicated to building Georgia's rich history when it comes to pottery. Watkinsville potter Alice Woodruff says, "The Athens area and Oconee County in particular is incredibly rich and varied in its ceramics culture and history. We have a long association with UGA, which has brought some of the best and most creative craftspeople to our area, and many of them have stayed… Back in the 1970s–'80s, I counted 30 full-time clay artists making primary livings in the making of clay objects."
While there may be fewer now, support for pottery has not dwindled.
Athens potter Jennifer Graff says, "The change I have witnessed over the years is that ceramics have really permeated into the masses. It is accessible to all. People can take a pottery class, major in ceramics, use pottery at their dinner tables and appreciate its functionality as well as its aesthetic value."
Furthering community outreach, Tom Turner will host a two-day pottery workshop, "Attention to Detail," on Saturday, Aug. 31 and Sunday, Sept. 1 from 10 a.m.–5 p.m. During his demonstrations, Turner will throw, trim and decorate various shapes of porcelain pots, discussing questions along the way. The workshop—which includes both breakfast and lunch—costs $150, and spots can be secured online at www.ocaf.com or by calling OCAF at 706-769-4565.
Additional pottery demonstrations exploring wheel-throwing and hand-building techniques will take place Saturdays from 1–4 p.m. The lineup includes Vernon Smith on Aug. 31, Chris Kelly on Sept. 7 and Jennifer Graff on Sept. 14.
On Sunday, Sept. 8 and Sunday, Sept. 15 at 1 p.m., well-known Oconee County potter Michael Pitts will host gallery talks covering topics such as pottery styles, clays, glazes, firing techniques and details about various pieces in "Perspectives."
The public is encouraged to dig into the pottery community through free studio tours, also held on Sunday, Sept. 15. The tours provide visitors with a rare chance to immerse themselves in the workspaces of Watkinsville and Farmington area potters. Alice Woodruff (35 South Main St., Watkinsville), Isabell Daniel (1100 Mayne Mill Rd., Farmington), Geoff Picket (1171 Freeman Creek Rd., Farmington), Nancy Green (1500 Tappan Spur Rd., Watkinsville) and Jeff Bishoff (1790 Salem Rd., Farmington) will all open their doors for tours and conversation. Alice Woodruff sums up what those who take the tours are likely to hear: "I still find tremendous satisfaction in physical challenge and accomplishment… stretching the clay and my imagination."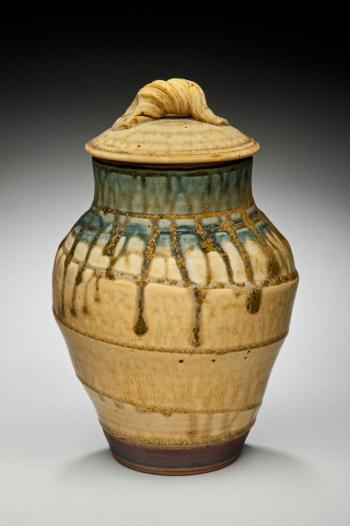 And local potters have a lot to show and tell. Kathy Chappelle, of Happy Valley Pottery, says, "The pottery community in Oconee County and Athens is very strong and keeps getting stronger. Artists are treating it more like a business, with exhibitions and studio open house sales."
But the business of pottery still avoids the common realm of mass-produced goods. It is always the work of an individual. As Winterville potter Pat McCaffrey says, "The local community appreciates the work that goes into making a piece and love to purchase one for themselves and their friends. More young collectors are moving to the area with an appreciation for the non-mass-produced item."
Whether you're a potter, buyer or viewer, "Perspectives" provides a look into the center of the region's ceramics culture. OCAF's "Perspectives" runs Friday, Aug. 30 through Wednesday, Sept. 18 at 34 School Street in Watkinsville. Visit www.ocaf.com for additional event details.
Like what you just read? Support Flagpole by making a donation today. Every dollar you give helps fund our ongoing mission to provide Athens with quality, independent journalism.