From eclectic furnishings to botanical paintings to sailboat etchings, the Georgia Museum of Art has a full house of interesting artwork offering a cool respite from the summer heat. The thrice-yearly art party Museum Mix will celebrate current exhibitions with late-night access to the galleries Thursday, July 20 from 8–11 p.m. Preceded by an hourlong Thursday Twilight Tour spotlighting highlights from the permanent collection, the event includes music by DJ Nate from Wuxtry, who plans to spin rock, R&B, blues, Afrobeat and reggae gems from the '50s–'70s.
"Modern Living: Giò Ponti and the 20th-Century Aesthetics of Design" presents over 50 pieces of funky furniture and decorative art that exemplify Ponti's innovative approach of balancing beautiful yet functional interior spaces. In addition to creating impressive architectural works—notably, the first skyscraper in Italy—Ponti designed a tremendous number of objects over the course of his prolific, nearly 60-year career.
Curated by University of Miami art history professor Perri Lee Roberts, who will offer a Gallery Talk on Friday, July 28 at 2 p.m., the exhibition focuses on works created between the 1920s–'50s. Incorporating traditional Italian craftsmanship with tried-and-true techniques, Ponti experimented with modern materials like wood, glass, enamel, porcelain and silver. Both one-of-a-kind pieces and mass-produced works demonstrate his keen eye for considering the unique shape, pattern, rhythm and form of each work, making it clear why he has been called the father of modern Italian design.
The museum's upcoming Italians and Design Film Series includes Amare Gio Ponti on Aug. 24, La Strada on Aug. 31, Design is One: Lella and Massimo Vignelli on Sept. 7 and La Dolce Vita on Sept. 14. Screenings begin at 7 p.m. and include short introductions by guest speakers.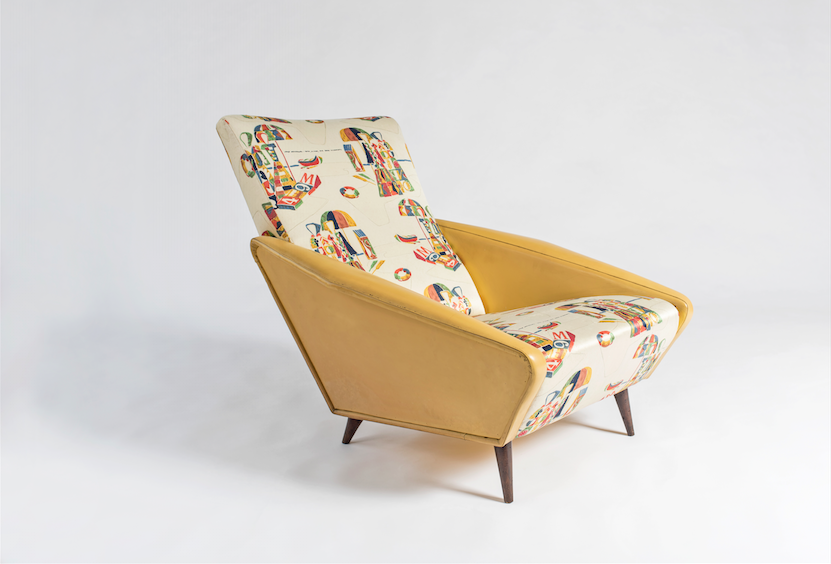 Recognized as one of the most varied American painters of the 19th Century, Martin Johnson Heade is often noted for his devotion to perfecting multiple subjects: landscapes, marine environments and still lifes, as well as botanical and ornithological studies. Organized by the Museum of Fine Arts, Boston, which currently holds the largest public collection of his work, "The Genius of Martin Johnson Heade" offers beautiful scenes exemplifying each interest.
Heade's heightened perception of light and his ability to capture it perfectly through a paintbrush is a rare skill that sets him apart from so many artists. From the hot oranges and pinks of a setting sun reflecting off of a marsh to fluffy yet distorted clouds drifting on the surface of ocean waves, he captures precise moments in time when natural light is at its peak performance. Several of his paintings combine fluttering hummingbirds with bold orchids and passion flowers within a misty gray haze, and this attention to conveying the humid atmosphere establishes the tropical climate.
His works are presented alongside paintings by his predecessors and contemporaries, which places them in a unique context that reveals trends and influences among the artists. The exhibition is complemented by "Local Color: Martin Johnson Heade Paintings From the Collection of Deen Day Sanders." Borrowed from the collector and gardener, the additional five pieces depict still lifes of flowers, most notably Georgia's state flower, the Cherokee Rose.
"Avocation to Vocation: Prints by F. Townsend Morgan" reflects the life of a man who, after nearly 20 years of pursuing his passion as a hobby, successfully found professional employment as an artist. Born in Brooklyn in 1883, Morgan created art for enjoyment while working for his family's steel business. When the Great Depression hit, causing the business to go under, he fortuitously had his talents to fall back on and found opportunities with various New Deal art programs.
Established by the Works Progress Administration to help artists survive through hard times, these federally funded gigs offered Morgan opportunities to travel far and wide. His responsibilities ranged from documenting slum conditions in Philadelphia through drawings, to creating seascapes and postcards promoting tourism in Key West, where he later established a community art center. He also worked as an artist in the Virgin Islands and Annapolis, MD. His travels are depicted in the exhibition's 40 or so prints and drawings, which primarily focus on sailboats, waterfronts and architecture. Curated by independent scholar Stephen Goldfarb, this is the first exhibition dedicated solely to Morgan's career since his death in 1965, and it serves to correct the American art history record by drawing attention to a talented artist who was relatively unknown.
While at Museum Mix, be sure to see "The Past Is Never Dead: Kristin Casaletto," which will close at the end of the month. Comprised of woodcuts, etchings, drawings and mixed-media pieces, the exhibition draws inspiration from historical events, allegories and contemporary trends to create parallels between the past and present. The Augusta-based artist holds a mirror up to complex political, social and cultural issues, presenting observations on identity, race, gender and class from the perspective of a relative newcomer to the South. Casaletto will visit Athens to discuss her body of work during a Gallery Conversation with Curator of American Art Sarah Kate Gillespie on Friday, July 21 at 2 p.m.
Like what you just read? Support Flagpole by making a donation today. Every dollar you give helps fund our ongoing mission to provide Athens with quality, independent journalism.