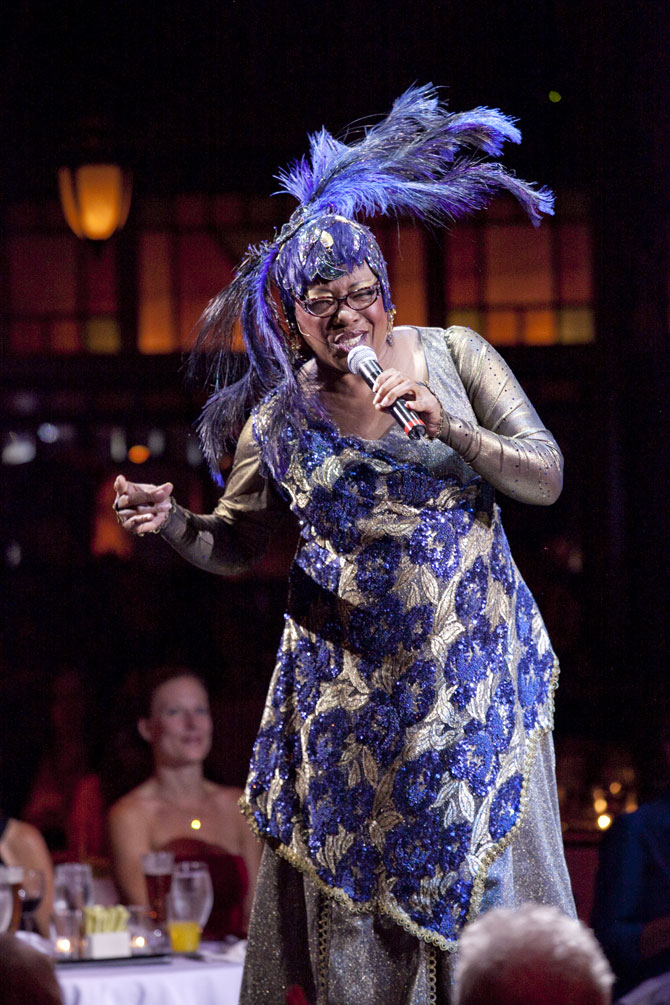 Songs from the Heart: The Athens Folk Music & Dance Society's fifth annual Sweetheart Duets Hoot at the Melting Point on Monday, Feb. 13, 8–10 p.m., will showcase a lineup of eight couples comprised of local musicians, several of whom have never publicly played as a duo together. This year's lineup includes Betsy Franck and Ivey Hughes, Kristen Iskandrian and Brian Connell, Kimberly and Brad Morgan, Emily Hearn and Michael Harrison, Melissa and Michael Steele, Dale Wechsler and Todd Lister, Marty Winkler and Noel Holston, and Vajra and Surdas. Admission is free, and more information can be found at www.meltingpointathens.com. The following evening, on Tuesday, Feb. 14, the Melting Point will host the sixth annual Valentine's Day dinner and evening with jazz legend Francine Reed, who will sing popular jazz standards from Ella Fitzgerald, Billie Holiday and Etta James. For $145 per couple, guests will receive a four-course meal created by Executive Chef Martin Smetana that includes crab-stuffed Scottish salmon, maple-glazed boneless pork chops or roasted beef tenderloin medallions. To reserve tickets, call (706) 549-7020… Buffalo's Southwest Café will also host two separate shows to celebrate the holiday. On Saturday, Feb. 11, Elvis will take the stage for a Burning Love Valentine's Show, and on Tuesday, Feb. 14, local songwriter David Prince will perform an additional Valentine's Day show. Tickets are $10 for Elvis and $5 for David and are available at the door. Both concerts begin at 7 p.m. and will have full menu and beverage service available. Call (706) 354-6655.
Love Your Plate: Several local restaurants will offer special dinners to couples this Valentine's Day. The National will serve a four-course prix-fixe meal on Tuesday, Feb. 14 for $50 a person. The menu, created by Executive Chef Peter Dale, features grilled lamb chop, Kobe short rib, loup de mer, lobster tail and Cornish hen entrée options as well as an appetizer, three tapas and a decadent dessert to share. For more information, call (706) 549-3450 or visit www.thenationalrestaurant.com… The new Donderos' Kitchen location at the State Botanical Garden will also offer a special Valentine's dinner within a tropically themed landscape. For $70 per couple or $40 per person, guests can sample from a buffet menu of pork tenderloin medallions, mushroom-stuffed chicken breast, roasted butternut squash strudel and many other dishes. Guests are invited to bring their own wine. For details on the menu and to make reservations, call (706) 542-6359… Heirloom Cafe will offer a three-course prix-fixe dinner complete with a glass of wine and small box of Little Cuckoo's truffles on Valentine's Day for $45 a person or $60 with wine pairings. Menu items include Apalachicola oysters, steak frites, coq au vin and red wine risotto. Visit www.heirloomathens.com or call (706) 354-7901 for the full menu and reservations… Taste of India is also promising a romantic, candle-lit three-course dinner of traditional Indian fare for $49.95 per couple on Friday, Feb. 10 through Tuesday, Feb. 14. Visit www.indiaathens.com or call (706) 559-0000 for details.
Little Sweethearts: Kids can hand-print their own Valentine's Day cards under the guidance of local printmaker Katherine Arcate at Treehouse Kid & Craft on Saturday, Feb. 11 from 3-4 p.m. (ages 3–5) or 4–5 p.m. (ages 6–12). The cost of $15 for a one-hour session or $25 for a two-hour session covers enough materials to create a handful of unique valentines to hand out to classmates, friends or family. Call (706) 850-8226 to register… For any children who would rather try their hands at clay, Good Dirt is hosting an out-of-school workshop for ages six and up called Valentine's Clay Day on Monday, Feb. 13, from 9 a.m.–3 p.m. Tiny potters can spend six hours working on various Cupid-inspired projects. Call to register at (706) 355-3161… For dancing, musical chairs and karaoke, children ages 6–12 are invited to Hip-Hop Hearts at Rocksprings Community Center on Tuesday, Feb. 14 from 4:30–6:30 p.m. Other activities include writing poetry, trading valentines, making gifts and eating heart-shaped pizza. Participation costs $2, and parents can register their kids by calling (706) 613-3603.
Young at Heart: Over on the other side of the age spectrum, seniors have several opportunities to meet up and enjoy the holiday together. On Sunday, Feb. 12 at 4 p.m., Lay Park will host an evening of dancing, soft music and socializing at its annual Adult Sweetheart Prom. Attendance costs $1 for ACC residents or $2 for non-residents, and any questions can be directed to (706) 613-3596… Rocksprings Community Center will host a Valentine Heart to Heart Bingo event with refreshments and prizes from 10 a.m.–12 p.m. on Monday, Feb. 13. Participation costs $4; register by calling (706) 613-3603… Also on Monday is a Valentine's Bridge Event and Luncheon at the Athens Community Council on Aging, located at 135 Hoyt St. The lunch and tournament costs $20 per person or $80 for a table, and spaces can be reserved by calling (706) 540-6764.
Like what you just read? Support Flagpole by making a donation today. Every dollar you give helps fund our ongoing mission to provide Athens with quality, independent journalism.