Talking over the phone from his home in Athens, Beast Mode vocalist and guitar player Corey Flowers mulls over questions about how being trained as a classical musician affected his musical development later in life. Flowers holds a doctorate in guitar performance from the University of Georgia, with a minor in composition. Yet he's made a formidable mark on the local music scene turning out rumbling death metal darkness and whiplash thrash.
"There's a meme that I've seen around that says, 'Classical music was metal before there was electricity,'" he offers with deadpan subtlety. "It's funny because it's kind of true."
Flowers spent his formative years as a musician playing cello and later trumpet during junior high and high school. He recalls his early admiration for composers such as Antonín Dvořák and works such as Carl Orf's bombastic "Carmina Burana." But it was hard being exposed to more classical music, mostly because the other kids living on the same neighborhood blocks where he grew up in South Carolina and Georgia weren't into it. Metal, however, was pouring from the speakers in a lot of kids' bedrooms.
In 9th grade, he started playing guitar, and naturally Flowers adapted to the style.
In Athens, he first revealed his chops while playing with the progressive death metal outfit Jet Engine Dragons, which recently released the album Shell of Reverie last November.
Then he joined ranks with Beast Mode, ultimately taking his place in a lineup alongside fellow guitar player Henry Mitchell III, bass player Cameron Yohr and drummer Guido Hrovat. With its latest EP, Seventh Solstice, Beast Mode shows measured musical evolution by offering three new cuts and revisiting two older numbers, fleshing out a current take on the group's fierce body of work that's wrapped in tales of the macabre.
"Bones creak to life/ The night air fills my chest/ Eyes grown used to darkness/ Avoid the light!"
Thus begins the title track to the group's brand new five-song EP, Seventh Solstice. Flowers' words grumble to life like some ancient and powerful incantation used to awaken a sleeping demon from a deep slumber.
"The song tells a mini-horror story," Flowers says. His measured and eloquent demeanor is a far cry from the growl vocal he brings to the songs.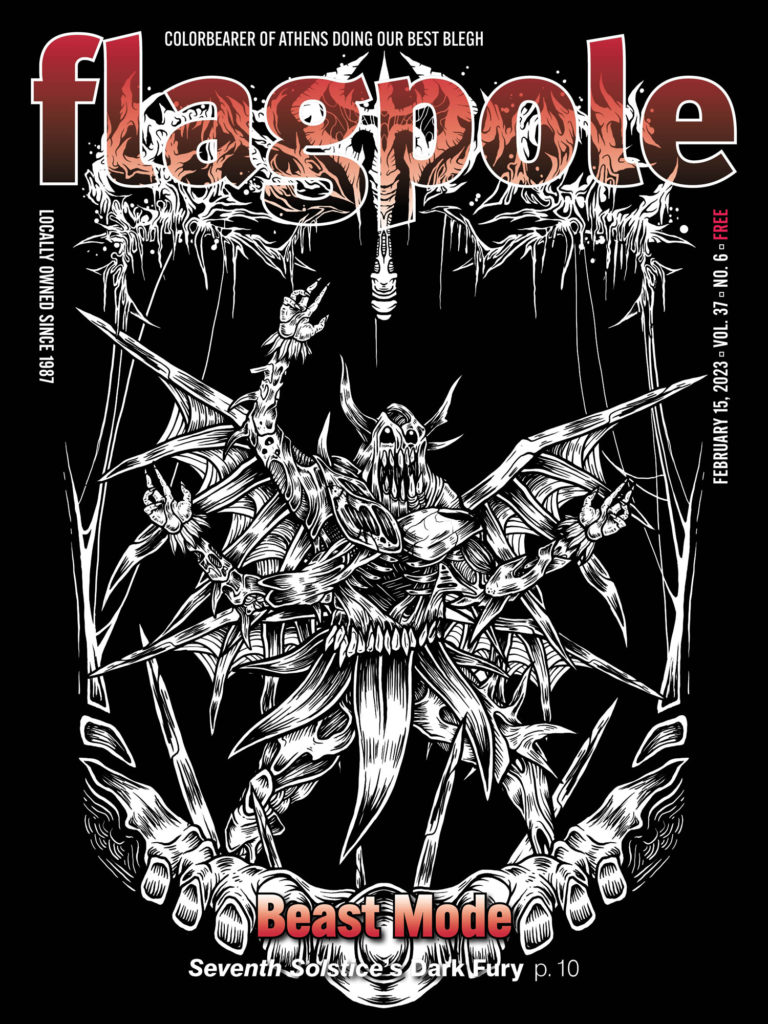 "Every seventh year, on the longest night, there is a creature that comes out and wreaks havoc. When the night is over, it returns to its cave to sleep for another seven years, beginning the cycle all over again," he says.
It's not quite standard fare for Athens' lineage of world-renowned college rock, new wave, indie and jam bands. But Beast Mode roars amid a growing scene surrounding the loosely defined metal brand Shadebeast, which is hosting the EP release party at Flicker Theatre & Bar on Feb. 17.
If Beast Mode's previous release, 2021's Pound of Flesh, came together in a chain of fast and brutal explosions, Seventh Solstice offers a complex refinement of the group's primeval charge. It's also one of the deepest male vocal deliveries to emerge from the Classic City.
The Seventh Solstice EP features two brand new songs—a wicked instrumental opener titled "From Famine to Feast" and another titled "The Forge." The title track is a revamped number that Flowers created for a conceptual super group, called Ølengeist. Other songs, "Becoming the Beast" and "Blasphemy," originally appeared on Beast Mode's first full-length, Blood Moon, which was released in 2016, before Flowers was in the band.
Both of these older numbers—"Becoming the Beast" and "Blasphemy"—are still performed regularly during Beast Mode's live shows. Re-recording them now places each one firmly in the group's current body of songs. "Blasphemy" is the group's first recording to feature both longstanding members Mitchell and Yohr adding vocals to a studio recording.
"It's similar to what we did when we did Pound of Flesh," Flowers says. "When I joined the group, Beast Mode was a five piece. Then it became a four piece. Then we got a different drummer. But these songs were still in our setlist. I knew that with our current lineup we could really pull them off in the studio."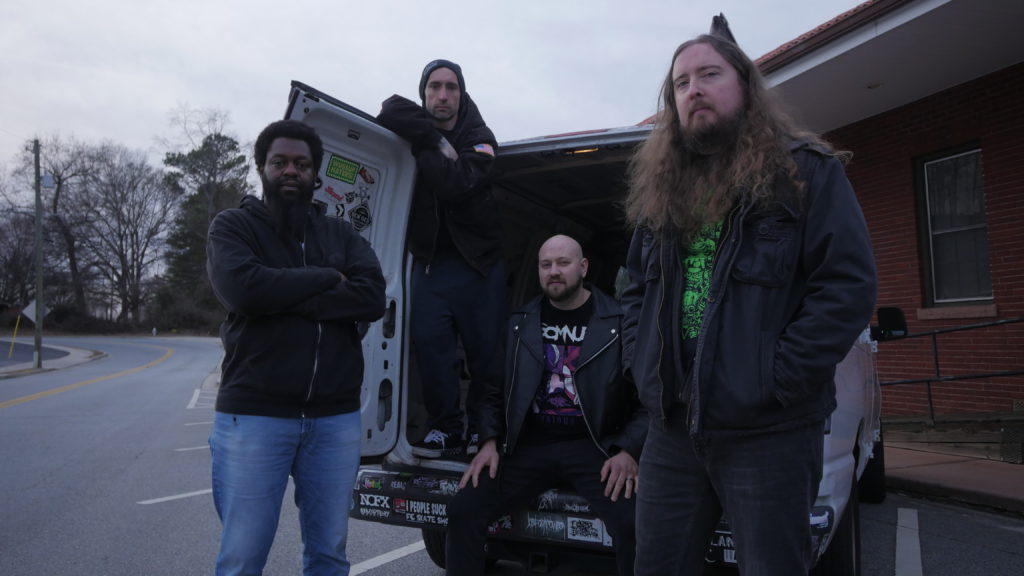 The EP was recorded just as COVID was bringing live music to a halt. "We wanted to build up more of a presence on streaming platforms before we started playing live shows again," Flowers says. "Seventh Solstice further refines what we have always been going after: I have looked at the band from a modern death metal perspective and from a classic thrash side," he adds. "Finding a balance between intricate and fun versus the groovy and mosh-worthy stuff, and this is where we are."
When it comes to reconciling his metal and his classical upbringing, Flowers admits that the more academic side of his output has often held him back from releasing some of his music, as he holds himself to impossibly high standards. "From this [metal] side of things, it's always been a bit more relaxed," he says. "I go through these phases where my mind works quickly. We can have something written and mostly recorded, but that doesn't mean it's going into the live set," he goes on to say. "Sometimes it can lead to a bit of ennui."
But with Seventh Solstice, the music roars to life with pummeling fury.
WHO: Shadebeast Presents Beast Mode, Giger, Kettle to Wake
WHEN: Friday, Feb. 17, 8 p.m.
WHERE: Flicker Theatre & Bar
HOW MUCH: $10
Like what you just read? Support Flagpole by making a donation today. Every dollar you give helps fund our ongoing mission to provide Athens with quality, independent journalism.