Internationally recognized for her prolific body of work, contemporary artist Kara Walker is best known for her investigations into the complex intersections of race, gender, sexuality, violence and identity through panoramic scenes of black cut-paper silhouettes. Often startling and discomforting, these candid depictions address the history and repercussions of racism and slavery in America. Currently on view at The Athenaeum, the exhibition "Kara Walker: Back of Hand" offers an opportunity for the New York-based artist to share recent works that break away from her iconic style but remain steadfast in thematic influence.
Born in California, Walker moved to Stone Mountain at the age of 13 and later attended college at the Atlanta College of Art and Design. Though she did not begin addressing race with her artwork until she was pursuing her MFA at the Rhode Island School of Design, it was during this chapter of her life that she began understanding and unraveling the South's horrific history. Themes of racism, complicity, structural violence, stereotypes and misremembered histories continue to permeate her work.
The exhibition includes two suites of small works on paper from "Book of Hours," an ongoing series that references medieval illuminated manuscripts. Walker's illustrations in graphite, watercolor, gouache and sumi-e ink represent a stream-of-conscious outpouring of emotions, ideas and reactions. Started in 2020 during the coronavirus pandemic, the series' title also alludes to the unusual out-of-time experience endured by many during quarantine, as well as simply the actual hours the artist dedicated to the practice of drawing itself. For Walker, drawing is a grounding activity that serves as a conversation with her own mind to reconcile the past and present and process the world around her.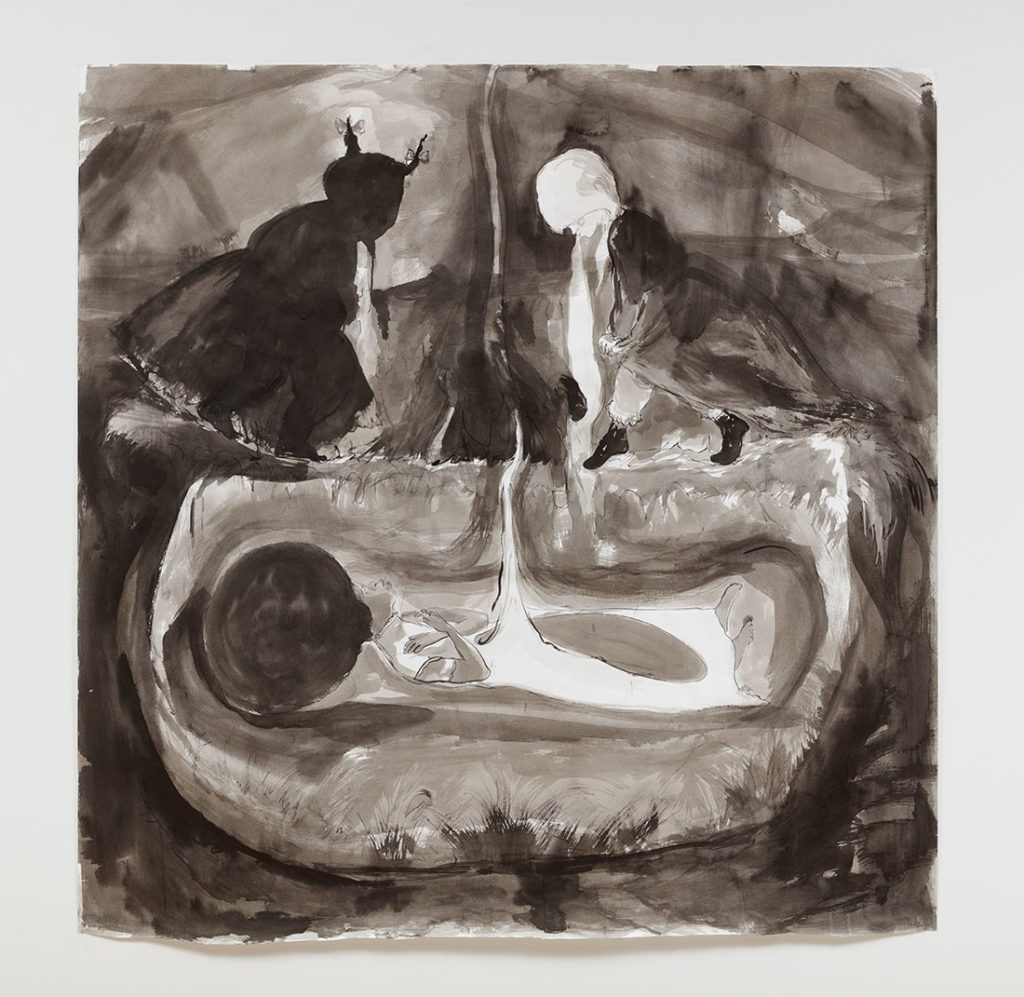 "Back of Hand" also features the public debut of two large-scale, mural-like pieces called "The Ballad of How We Got Here" and "Feast of Famine." Created last year and representing a new direction for Walker, both wall-spanning works include dizzying swirls of hand-written text. The stream-of-conscious messages feel both chaotic and colossal, leaving the viewer with the emotional weight of what it's like to have so many thoughts left unresolved.
More of Walker's work can be found on UGA's campus at the Dodd Galleries, where her 2021 12-minute stop-motion animation entitled "Prince McVeigh and the Turner Blasphemies" is currently screening on a loop. The title references the 1926 fairytale film The Adventures of Prince Achmed by pioneer silhouette animator Lotte Reiniger, as well as The Turner Diaries, a 1978 dystopian neo-Nazi novel that describes a violent race war and has been cited as influencing many contemporary far-right extremists to this day.
Expanding her iconic style into animation, Walker uses her cut-paper silhouettes as shadow puppets to reenact brutal acts of violence and illustrate the ongoing legacy of white supremacy in the U.S. Specifically, the film includes scenes of the 1995 Oklahoma City bombing by Timothy McVeigh and the 1998 murder of James Byrd Jr., and segues into the present with the Jan. 6 Capitol insurrection. The film contemplates how harmful ideologies and systems of oppression are protected and perpetuated across generations.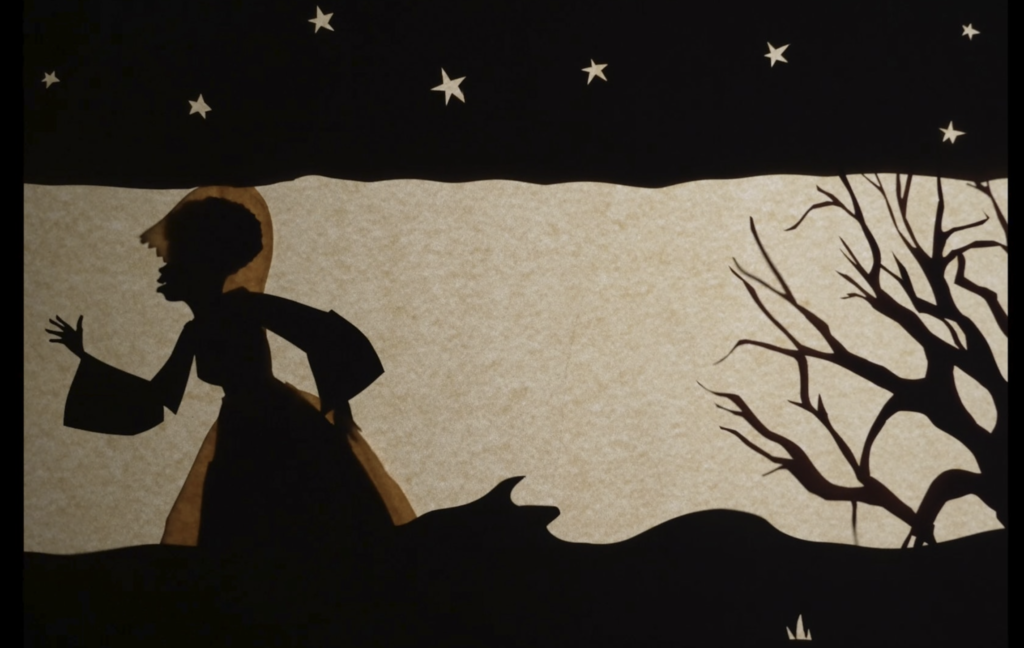 The shadows of Walker's hands frenetically flutter across the background, moving her characters across the screen, a stylistic choice that amplifies the storytelling and handcrafted elements of the project. An original score by Minneapolis-based musician Lady Midnight, meanwhile, propels the narrative by quickly moving between marching band, ragtime, soul and rock melodies. The inclusion of centaur-like creatures adds a magical quality that brings the act of making mythologies to the surface, deepening the film's interrogation of how radical rhetoric becomes commonplace.
"Back of Hand" is currently on view through Mar. 24 at The Athenaeum, which is open Wednesdays–Saturdays, 12–6 p.m. The Athenaeum will host "Troubling Performance," a one-day symposium focused on representations of race in performance on Feb. 25, 9 a.m.–7 p.m. "Prince McVeigh and the Turner Blasphemies" is on view at the Dodd Galleries through Mar. 30 and can be visited Mondays–Fridays, 8 a.m.–4:45 p.m.
Like what you just read? Support Flagpole by making a donation today. Every dollar you give helps fund our ongoing mission to provide Athens with quality, independent journalism.