First impressions of rising local band Heffner draw attention to a sound and image familiar in the modern indie-rock circuit, but a deeper dive reveals the members' varied influences. Genres ranging from power pop to dreamy R&B shine through. This depth is made clearer in Heffner's sophomore album, Perfect Heaven, to be released on Aug. 5.
The up-and-coming five piece has been on a journey of finding and tuning its sound, which is evident from giving the first self-titled album a listen before exploring the new release. You won't find the same sounds simply regurgitated in a different way. It's what you would hope for from a band that has turned the corner on three years together, and if you do the math, that puts the group at forming right before the pandemic.
Taylor Cotton (guitar, songwriting), Reagan Byrd (lead vocals), McKendrick Bearden (bass), Will Hefner (drums) and Lars Hefner (guitar) came together ready to leap to the top.
"We were so confident going into our first ever show at World Famous in 2019 that we were going to take the scene by storm. We were so nervous we played everything twice as fast as we rehearsed, and Lars sliced his finger open on his guitar, and I forgot a capo, and basically we had this massive ego check. The pandemic gave us time to actually spend time in our rehearsal space learning each other as musicians and writing and recording what would become our first record, and then turn around and do the same for Perfect Heaven," says Cotton.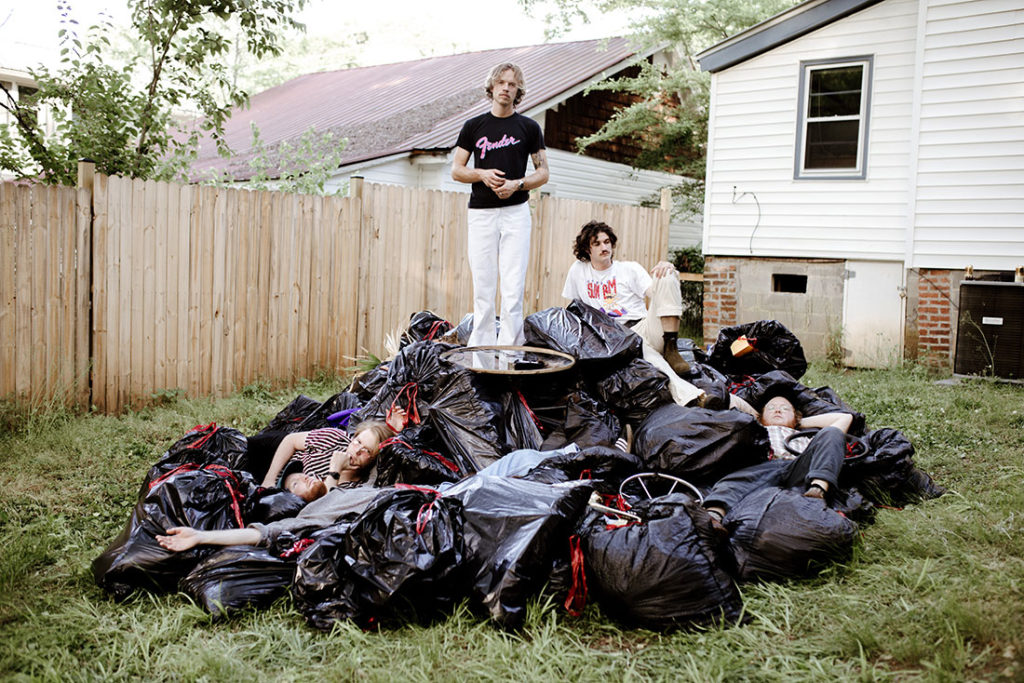 During COVID, Heffner became a main focus for the five members, Cotton explains, and the slowdown provided an opportunity to remember what it's like to hang out and play music as a fun outlet. Out of this came the first album, which in reflection was an exploration of the dynamics of the band and a continued exercise in the members becoming more comfortable with one another. The making of the second album came swiftly on the heels of the first release.
"I think we gave ourselves more room to experiment, and we definitely tried to push ourselves to make the best record we could. Nate Nelson engineered, mixed and produced with us all of Perfect Heaven, and it felt good to solidify our relationship with Nate and adopt him as our sixth member of the band," says Lars.
The band adopted some new stylistic choices in the making of this album, too, which set it apart from the first release. Autotune and ad libs appear in a way that builds the aesthetic of the tracks, and Cotton's voice features more prominently in addition to Byrd's.
"[Heffner] was the first time I had sung in a project other than some harmonies here and there, and it took a lot of getting comfortable in my own lane. Our self-titled is something we are really proud of, but is also a good reminder of the step forward we've taken as a band since. I feel like I've found my lane, and with this second record, been able to explore it in ways maybe I would have been uncomfortable with in the first go around," says Byrd.
Each member brings distinctive genre influences that meld together and have woven themselves into the fabric of the band. From post-punk bands like Killing Joke and Siouxsie and the Banshees to English rock expertise, and Toro y Moi-style bedroom pop to Wilco-style rock, the musical inspirations behind Heffner can be picked out as elements contributing to the larger soundscape rather than whole replication.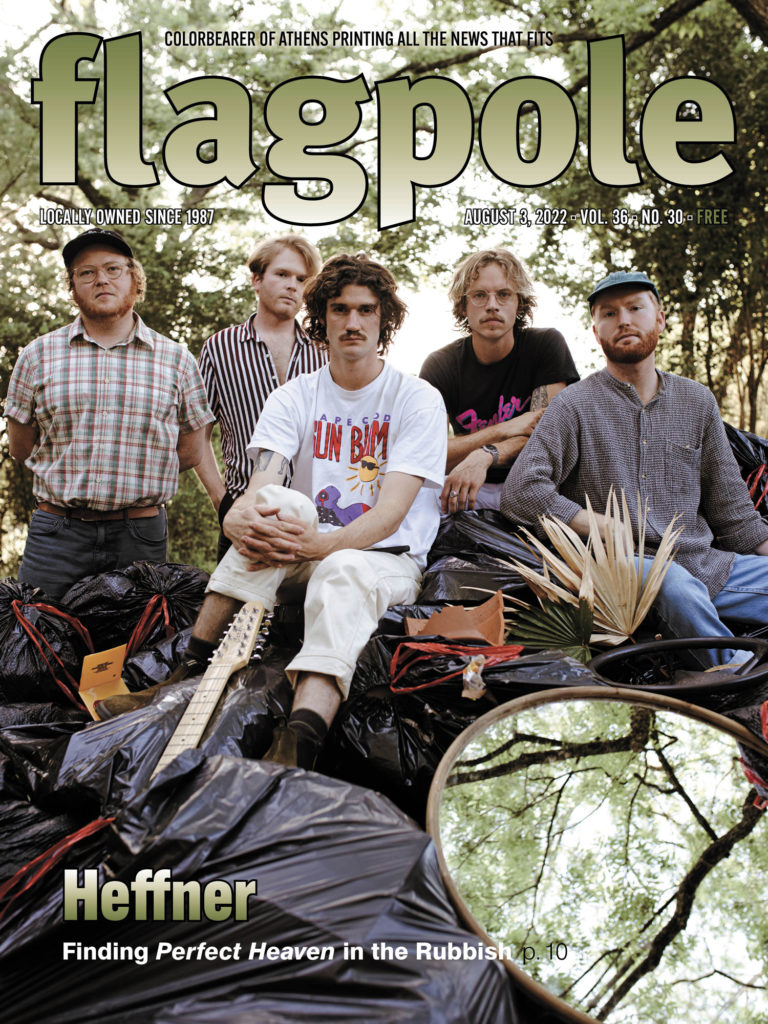 However, before even making it to the first track on the new album, the listener's attention might first get caught on the incongruity of the name "Perfect Heaven" paired with a trashy album cover—the cover literally features the band members strewn atop a pile of trash bags and other debris. Byrd explains that the album title preceded the artistic visual choice, but the two ideas came together organically.
"Taylor and I were on Bird scooters in West Atlanta while Lars dealt with his car totalling itself with a broken belt before a show. I kept calling a nearby brewery Perfect Heaven, which wasn't its name, but we all thought it sounded good. From there, we started thinking about what it was we found so interesting about the record. You could say it's a statement on the ability to take the garbage in your vicinity and celebrate it as things that make you you, and finding the idyllic qualities in something that other people would think is trash. Or maybe we just think trash is a funny aesthetic for a full-length record," says Byrd.
For the album photoshoot, the band filled up trash bags with an assortment of recycling, insulation and pine straw then placed things that referenced the lyrics from certain songs on top of the pile of bags. Friend of the band Stephen Payne helped them capture their ambiguous idea on camera, which included bringing in referential elements from renaissance paintings. The mirror in the middle of the album cover photo catches the reflection of the drone that took the picture—a nod to artists who would paint themselves into royal portraits.
It only makes sense that Heffner's album release show is named "Trashfest."
"For as seriously as we take this band, we can be a self-deprecating bunch. It felt kind of hilarious to name this event that we spent so much time and energy on Trashfest. We wanted it to feel like Athens Face-Off where there is music happening nonstop on multiple stages, and it's chaotic," says Cotton.
Taking place at the 40 Watt Club, there will be seven bands performing split between two stages. The goal is to make Trashfest an annual event curated by Heffner every August in celebration of friendships, fellow artists and Athens as a whole. Hopefully next year's Trashfest will coincide with another record release. But for now, there is time to get acquainted with Perfect Heaven before dumpster diving from the stage at Trashfest.
WHO: Heffner, Heat, Basically Nancy, The Echolocations, Klark Sound and Zoo Culture
WHEN: Saturday, Aug. 13, 7 p.m.
WHERE: 40 Watt Club
HOW MUCH: $15 (adv.), $20
Like what you just read? Support Flagpole by making a donation today. Every dollar you give helps fund our ongoing mission to provide Athens with quality, independent journalism.