For over two decades, recordist Sloan Simpson has documented performances in the Athens and Atlanta music scenes through live taping. His archive, Southern Shelter, exists as a rich catalog of interesting acts, many of which have long come and gone.
When the COVID pandemic left his hobby on ice, Simpson shifted gears to make music of his own. Working under the moniker Sloan Brothers, his debut album System Update features a star-studded cast of notable Athens musicians, reflecting the enduring friendships he's made along the way.
Though Simpson played in rock and jazz groups growing up, his musical pursuits were sidelined after a serious car accident left him with a broken collarbone at age 20. His injury eventually healed, but he drifted away from playing, and it'd be another 25 years before he owned an instrument again. The lasting effects of this pivotal life event are alluded to on "Anxiety," a buoyant track that juxtaposes its dance beat with lyrics about managing symptoms. Here, Simpson is joined by Kevin Sweeney (Hayride), Jason NeSmith (Casper & The Cookies), Derek Almstead (Faster Circuits), Clay Leverett (Lona), and Carlton Owens (Cracker), who appears throughout the album.
It wasn't until the pandemic brought the entertainment industry to a screeching halt in March 2020 that Simpson began rekindling his personal interest in playing music. Losing the Caledonia Lounge later that year, where he had a permanent recording setup installed, was particularly crushing. Unable to record live bands while venues remained indefinitely shuttered, he mixed all of the recordings he had left on hard drives, exhausted his television watch list and began to feel boredom creep in.
One day, while mixing an ambient track for a friend, he tried adding a synth bass drone as an experiment. This opened a door to new territory, and within a few days, he picked up additional synth plugins and a MIDI controller, and wrote his first song, "For You." Soon after, he bought a guitar and a bass, and began churning out the tunes that would eventually become System Update.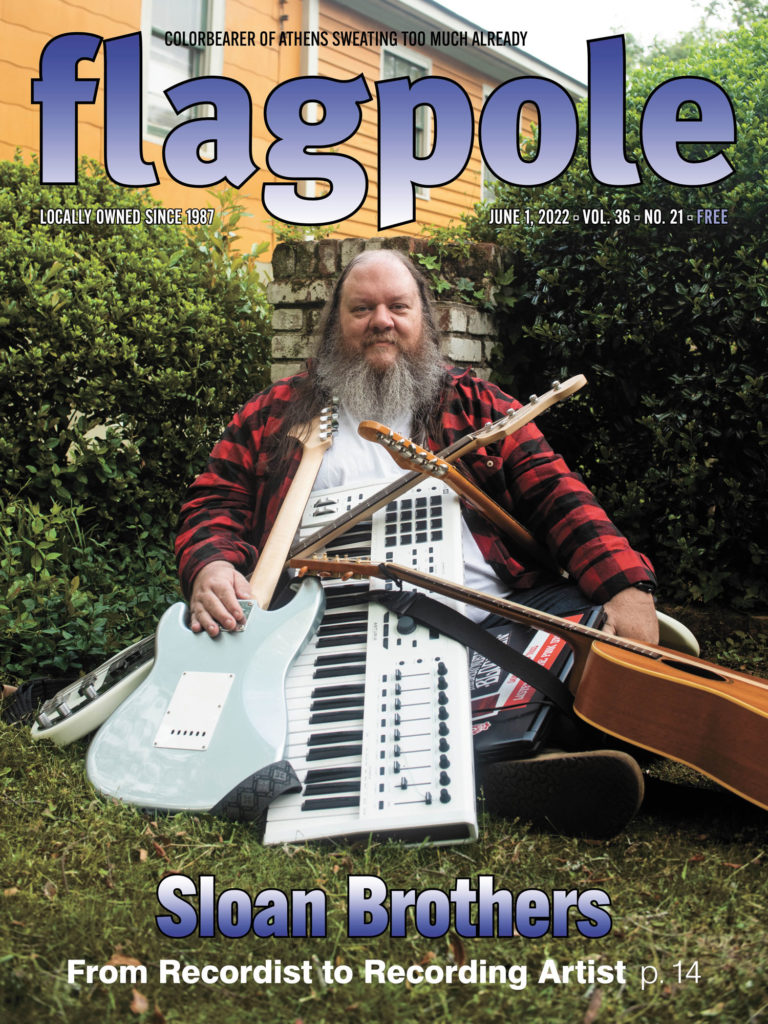 "Three dozen people eventually recorded parts for the album," says Simpson. "These were all people I know from recording their acts over the last 20 years and had become friends with. In some cases, they were chosen because their playing fit an existing song. In other cases, I wrote the song with specific musicians in mind for it.
"One choice was definitely a superfan moment, and that was asking Daniel Hutchens to record a vocal [on 'Cryin' Shame'] not long before he passed away last year. I've been seeing Bloodkin since 1994 and have recorded them more than any other band, so while I'm honored by all the folks who helped on this record, I was particularly excited to have Danny sing."
Released May 13 via Science Project Records, the album reflects a wide range of influences as diverse as the contributing artists themselves. Inspired by his best friend's daughter, "Cleopatra Echo" is a joyous and hopeful instrumental track—guest starring Neal Fountain (Col. Bruce Hampton) and John Neff (The Pink Stones) on guitar and pedal steel respectively—that recalls the psychedelic meanderings of the jam band glory days. The album's opening title track, meanwhile, borrows the talents of Dylan Adams (Nineveh's Garden) and Chris McNeal and Mike Albanese (Maserati) for a retro-futuristic sci-fi dystopian disco.
Of the album's tracks, Simpson considers "Love You So Good" to have been the most cathartic to write. For this tender and touching tune, he was joined by Patterson Hood and Jay Gonzales (Drive-By Truckers), David Barbe (Sugar), Claire and Paige Campbell (Hope for Agoldensummer), Robert Schneider (Apples in Stereo) and Owens. Named after a Southernism his mother would frequently say, the bittersweet tribute is immediately relatable and reflects on the unconditional love a mother has for her child, as well as the sorrow of losing a parent.
"My mother died five years before I wrote it, and I'd gotten to the point in my grief where any tears for her were a welcome remembrance," says Simpson. "I was still occasionally reaching for the phone to call one of my parents before remembering both of them had passed. But that feels good to me, I don't want to forget anyone I've lost. I'd rather cry for someone than not think of them.
"People have had a range of strong reactions to this song, but when I first played it back the day after recording the basic tracks, I was ecstatic. I'd had doubts about whether I could just deem myself an artist at then-47 years old, but when 'Love You So Good' happened, I thought 'No, I have at least some amount of talent for this.' It was an early song, so it helped me give myself permission to keep creating."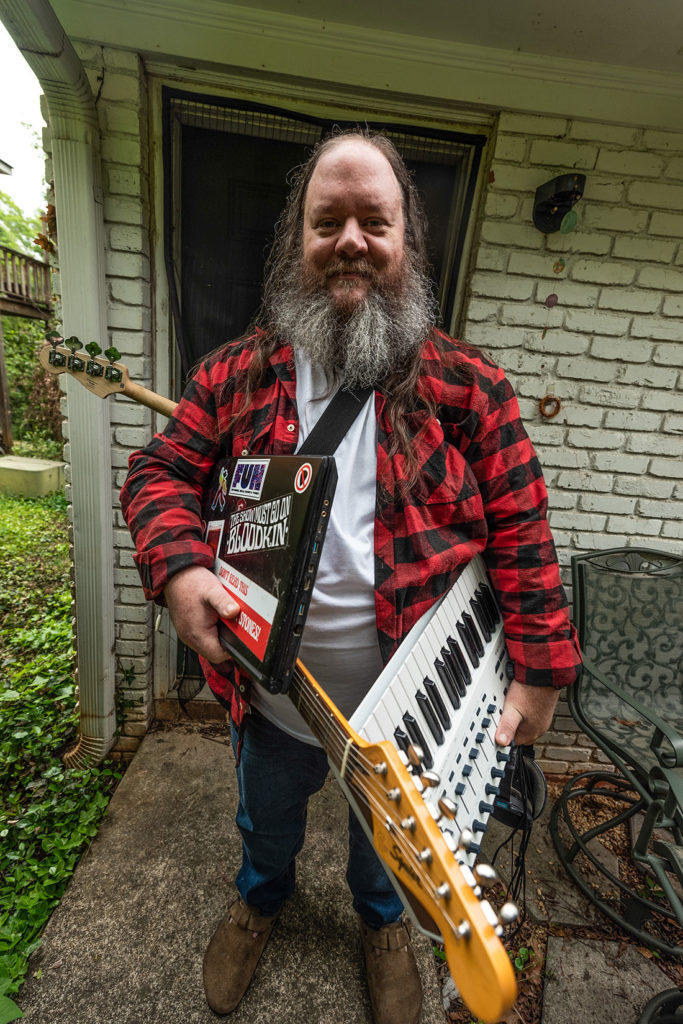 Though Simpson has received well-intentioned encouragement from friends to perform live, Sloan Brothers was designed as a recording project with many nuanced elements that don't readily translate to an in-person production. Just as the music was created during a time when venues were on hiatus, these are songs best experienced as audio recordings.
"So much of what I like in my own music is about the arrangements, layering, little things that you only hear on repeated listens, fine details," says Simpson. "I won't be playing live for a long list of reasons, but the main one is that a live performance of this music is so far from the sounds I heard in my head when making it. I can't accomplish with 4-6 musicians what took me 50 tracks to record, and don't want to hear it that way."
Rather than risk compromising the project's intended sound through a modified performance, Sloan Brothers will celebrate the LP release of System Update with a free listening party at the 40 Watt Club on Friday, July 1 at 8 p.m. The lineup includes Robert Schneider, Jay Gonzales, Hayride and additional guests.
Like what you just read? Support Flagpole by making a donation today. Every dollar you give helps fund our ongoing mission to provide Athens with quality, independent journalism.