Mariah Parker is no stranger to the pages of Flagpole, but it's been some time since they've made a regular appearance in music headlines under the Linqua Franqa moniker. It's been four years since their debut full-length release Model Minority was reissued through HHBTM Records, but Parker has shared a consistent stream of content for our ears and eyes following the late-January announcement of a new album, Bellringer, to be released Apr. 22. Coming out swinging, it feels like no time has passed between the artist's freshman and sophomore albums, aside from a more confident and deliberate sound.
The music scene's two-year COVID lull afforded an opportunity to focus on writing and recording while stages, and much of the world, temporarily closed. Parker's work as a commissioner, activist and parent provided the necessary fuel to create a thoughtful album that captures the frustrations and struggles of navigating modern life—true modern life and not the glossy, edited version. Rather than separate the personal and professional spheres of Parker's life from Linqua Franqa the artist, according to them, it all rolls together as the same kind of thing just done different ways.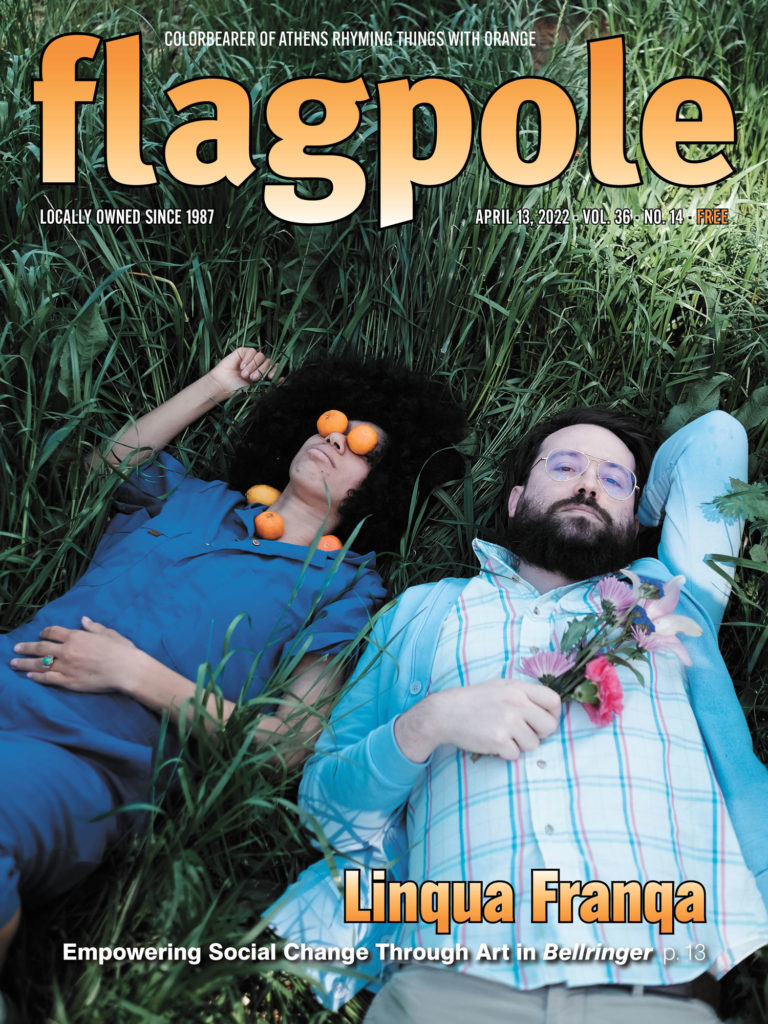 The lead single "Wurk" is Parker's favorite song on the album, even though it didn't start off that way. As a beacon addressing the exploitation of frontline workers and encouraging them to organize, "Wurk" has already had an overwhelmingly positive reception and far-reaching impact. This includes making a connection with organizers of the Amazon union campaign, which Parker hopes leads to an opportunity to perform the single at upcoming conventions and rallies.
"[The song] enabled me to connect with folks like Liz Shuler, who's the president of the largest labor union federation in the country, and a lot of folks in the labor movement that I look up to and admire a great deal," Parker says. "The relationships I've been able to build through the reception to that song, it just holds a really special place in my heart now."
The crossroads of politics, activism and art all working together as "the same kind of thing" is even more exemplified in Parker's recent SXSW trip. On the way to Austin, TX, Parker performed at Voyager Fest in Birmingham, AL, in addition to hanging out with one of the lead Amazon union campaign organizers while in the city. Then a pitstop was made in Jackson, MI, to meet with a renown investigative reporter and learn more about their work in the state. Coming home from SXSW, another stop was made in New Orleans for a show and a talk at Tulane University, where Parker discussed the power of art in social change. This continued with a wider discussion around labor and what work is as well as the influence of place.
There has always been an intrinsic relationship between hip hop and activism for Parker. They explain that rappers are often masters of a lot of skills that a good politician should have. As a culture and an art form, it's also important to understand that hip hop is much bigger and broader than just rapping.
"Filling a room full of people, captivating an audience with storytelling and creating those opportunities for people to connect and those platforms for underrepresented voices to be heard… I mean, that's something that a good community organizer does as well," says Parker. "Through organizing and playing shows—that's what got me ready to kind of be a voice in the political sphere that I wouldn't have if I hadn't been doing shows for years."
While at SXSW, Parker hosted their first showcase at the festival highlighting fellow labelmate Blunt Bangs; artists who helped coordinate the tour of shows along the way, like Nana Grizol and Lee Bains; and Atlanta artist Lesibu Grand represented by Punk Black. Striving for a mixture of representation for Georgia artists, as well as people who have worked with Parker in meaningful ways, is a concept that extends to Bellringer's collaborations.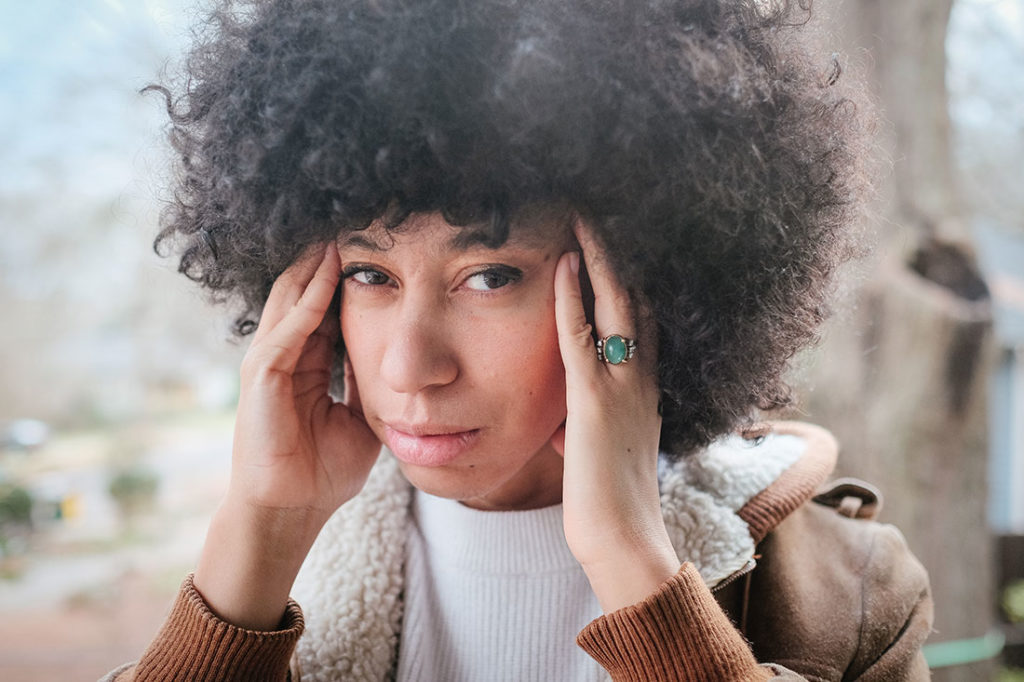 The album features a variety of artists with diverse backgrounds and aesthetics. Kishi Bashi and of Montreal are familiar Athens names that Parker has built relationships with over the years by performing on the same shows. Also featured is legendary activist and educator Angela Davis, whom Parker met as a co-keynote speaker at a virtual conference in 2020. Multi-instrumentalist Jeff Rosenstock, who is also connected to Athens, brings some punk energy to the project. But among the expansive list of features are familiar hip-hop collaborators, like Parker's longtime comrades Dope Knife and Wesdaruler. On the production side, Ben Bradberry, known as Reindeer Games, and Joel Hatstat, of High Jump Media, worked closely with Parker on most of the album.
"[I'm] just really hoping to expand on what hip hop can sound like by bringing in these other genre influences, also," says Parker.
The album's title track, "Bellringer," featuring Rosenstock, has a boundary-pushing sound as violin turns into a classic hip-hop drum beat that drives the message, "If I die, don't pray/ You better riot." The music video pairs illustrated scenes from the early-'90s with strobe-intensive clips of Parker for a hypnotic display that matches the energy of the repetitive hook. Parker's undeniably fierce lyricism is complemented by neo-soul hooks in tracks like "Wurk" and "Necessity," but you'll have to wait until Apr. 22 to hear how the rest of the album unfolds.
WHO: Linqua Franqa, Cassie Chantel, Blunt Bangs and DJ Reindeer Games
WHERE: 40 Watt Club
WHEN: Friday, Apr. 22, 8 p.m.
HOW MUCH: $12
Like what you just read? Support Flagpole by making a donation today. Every dollar you give helps fund our ongoing mission to provide Athens with quality, independent journalism.