We Bought a Zoo Records is a local music label that's been quickly gaining traction on the indie rock circuit, especially over the last six months or so as it's housed the releases of Hotel Fiction, Elijah Johnston and even a one-day festival. Next up on the release radar is "vaguely emo" band Well Kept's sophomore album The Inquirer available Apr. 1.
Behind the label, Well Kept and a handful of other bands on stage is musician and engineer Tommy Trautwein. As of January this year, Trautwein can proudly say that he is producing under his label as his full-time job, along with regularly playing live shows, which comes after a year of supplementally working at Tweed Recording, but still full-time in the music world. The 24-year-old made this happen through fostering a collective of creatives with common goals.
While Trautwein has been writing music since high school, he got his first taste of being in a successful band, Jester, while in college at UGA. The alternative rock group formed in 2017 and was well received, including selling out the 40 Watt Club and going on tour. But in 2019 as some members approached graduation and talks of legitimizing the band as a business came up, Jester fizzled out. Trautwein slowly began playing solo shows under his name before establishing Well Kept as the alias for this new music endeavor he was spearheading.
"I had been playing with Elijah by then, and kind of recording myself a little bit in my house," says Trautwein. "I had a batch of songs that I had just been messing around with, and by the time Jester called it quits, I had this one song called 'Good Thoughts' that was [Well Kept's] first single we put out."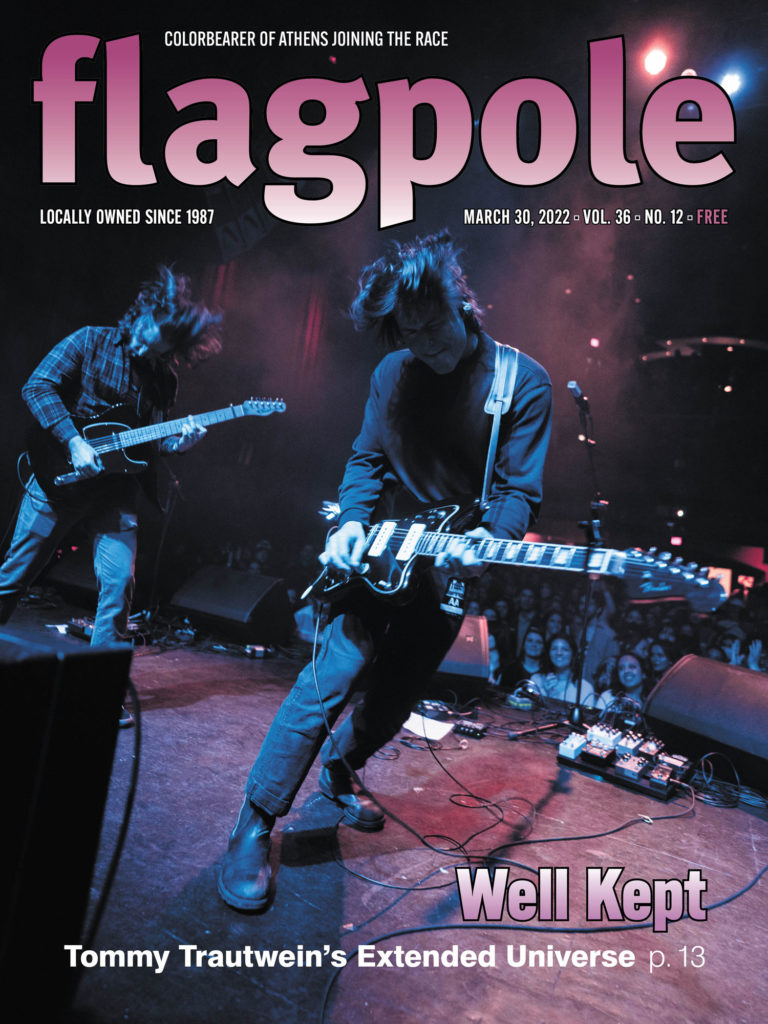 Well Kept became Trautwein's songwriting outlet and provided a fresh start post-Jester going into his senior year of college. He explains that in a town like Athens where musicians are playing in so many bands at once, there's usually one "captain" who organizes and funds the band, and that has largely been his role in Well Kept despite it starting as a solo project.
"Recording the album was where I figured out OK, yeah, maybe I write the songs, but the first thing I did after I wrote it was bring it to the guys, and whoever wanted to show up at the time, that's kind of how Well Kept always operated. There is a core group of live band members, but whoever shows up and whoever grabs the guitar, that's who's playing the part," says Trautwein.
However, Trautwein's partner-in-crime in the songwriting process has always been Johnston. Up to this point, there has been an army of musicians involved in the music, which Johnston refers to as the "Well Kept extended universe." Now that the group is moving into writing a third record, there is much more of a band format where all core members of Well Kept—including Hampton Peay, Blake Kole and Ian White—are present during the writing process. But as mentioned, this is Athens, and there's a lot of band member crossover.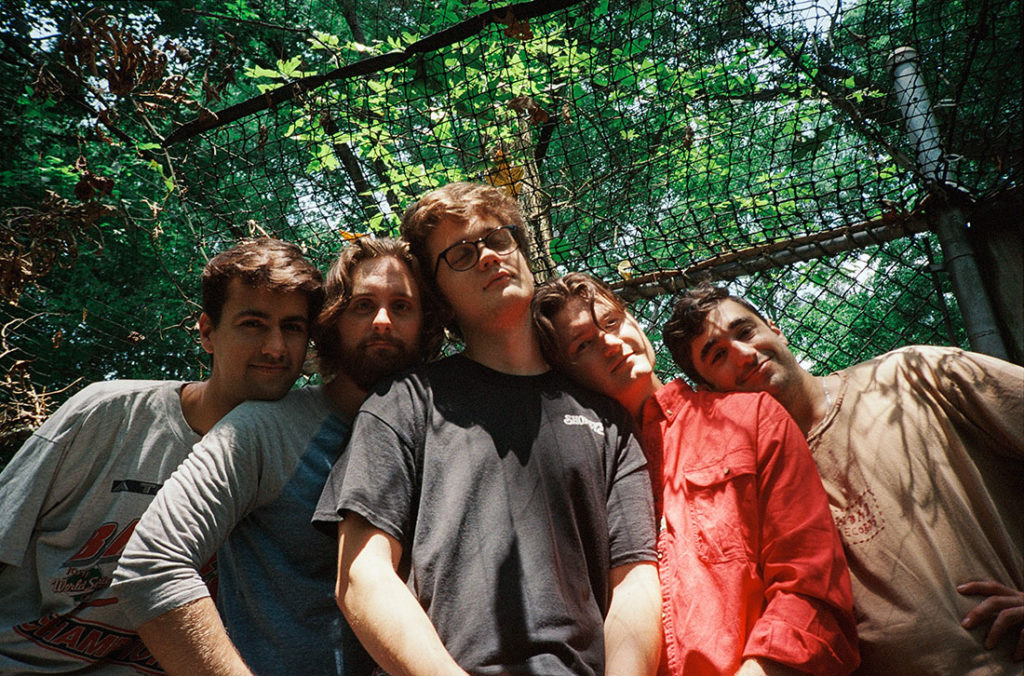 Trautwein and Peay are also current members—White is a previous member—of garage rock/pop band Wanderwild, led by Matt Martin. Trautwein discovered Wanderwild while playing shows at the Caledonia Lounge, and it quickly became his favorite local band. After becoming friends with Martin, but before joining the band, Trautwein spent a lot of time watching and interning in Martin's studio. This invaluable experience provided knowledge and creative inspiration that has fueled his other endeavors. Combined with an internship at Chase Park Transduction, these experiences laid the foundation for what was to come for Trautwein—he just needed artists.
After seeing Hotel Fiction perform for the first time in 2019, Trautwein felt confident enough from the first Well Kept single to approach the duo about recording them with his simple setup on a cheap budget. They agreed and went on to record their first single "Astronaut Kids" with Trautwein. Since his music production roster was growing, Johnston suggested that Trautwein create a label to mark that these recordings were coming from his studio. Thus, We Bought a Zoo Records was born. Outside of the label helping to organize Trautwein's work, the greater goal was to connect this growing collective of artists in a way that fans of one might stumble across someone else's music as a byproduct.
"Because we all have such talented friends, and I think if one of us wins, there's no reason why we all can't win. Because we all work so hard together and collaboratively on each other's music, I just wanted to put an umbrella over the collective of friends we have that are making really cool music, and that I graciously have a hand in," says Trautwein.
Fast forward to the present, where working on other people's music doesn't always allow for much time to work on his own. The result is an album, The Inquirer, that is a collection of similar experiences through different lenses written over three years through the COVID-19 pandemic. The idea of a newspaper housing different stories with different headlines evoking different emotions inspired Trautwein's naming of the album. Somehow, it all comes together as a cohesive piece in the end.
Everyone will have a chance to give the album a few listen-throughs ahead of Well Kept's album release show at the Georgia Theatre Rooftop on Apr. 14. The band is looking forward to a nice hang out with fans and friends.
"I think that Well Kept being this bigger thing than just me is what I've wanted to do with it from the start," says Trautwein.
WHO: Well Kept, Secondhand Sound, Kid Fears
WHERE: Georgia Theatre Rooftop
WHEN: Thursday, Apr. 14, 7 p.m.
HOW MUCH: $10
Like what you just read? Support Flagpole by making a donation today. Every dollar you give helps fund our ongoing mission to provide Athens with quality, independent journalism.