Subtly supernatural, director Evan McNary's new film Ragged Heart is a heartbreaking exploration into grief and reconciliation that illustrates music's power to serve as a coping mechanism. Wyatt, a past-his-prime musician phenomenally portrayed by first-time actor and Winterville resident Eddie Craddock, grieves the tragic death of his estranged daughter Miranda (Willow Avalon). Haunted by both her memory and his own regret, he becomes fixated on completing the last song she wrote as a means of redeeming himself as her father.
Filmed and set in Athens, Ragged Heart does not try to disguise the town as anything other than itself, instead embracing its inspired-yet-impoverished complexity to provide visual and narrative context. Distinct destinations offer scenic backdrops that range from the cypress-studded lawn of sculptor Stan Mullins' Pulaski Heights studio to the metallic tanks of Creature Comforts Brewing Co. to the glowing marquee of the Georgia Theatre.
Alongside cinematographer Josh Fritts, Evan collaborated with his sister, Debrah McNary, who stepped in as co-writer and producer, and lent her invaluable knowledge of Athens' unique people and places as a longtime resident. The majority of cast members are real-life characters in their own right: notable visual artists and musicians such as Sienna Chandler (Monsoon), Patterson Hood (Drive-By Truckers) and Mariah Parker (Linqua Franqa).
"While everyone's certainly playing a fictional character, we shaped the characters of the first-timers to somewhat resemble their daily context and background so they could respond naturally and draw from their unique experiences," says Evan.
Prior to shooting the full-length feature, Evan created documentary shorts with several cast members so they had a chance to become more comfortable in front of a camera. With the exception of lead roles, actors were given general direction about scene objectives, but could react intuitively without the bounds of specific dialogue.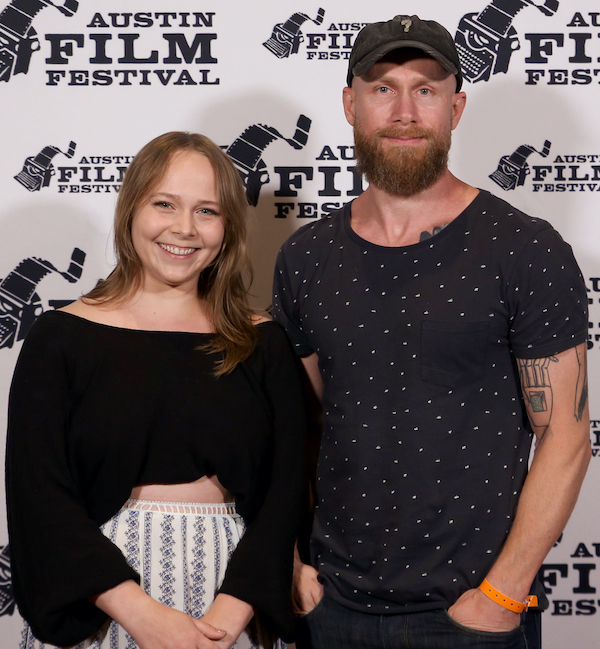 "I love films that have a documentary-like authenticity to them, and the hope was that mixing first-timers with a few seasoned pros [like Joshua Mikel] would give the film that kind of energy," says Evan. "Plus, each of these folks are bringing a wide range of life experiences to their moments that can't be faked. We wanted to lean into this and capture as much of their unique personalities as possible, while keeping an eye on the narrative threads."
One such film was Searching for the Wrong-Eyed Jesus, a 2003 documentary that followed Americana singer-songwriter Jim White along his tour route through small towns in the Deep South. After unknowingly casting White's real-life daughter as Miranda, Evan invited White to make an appearance as himself in Ragged Heart as well.
Wyatt seems to find camaraderie in folk artist Chris "Chub" Hubbard, whose cut metal artworks and eccentric Heaven and Hell art car approach spirituality with a tongue-in-cheek acceptance that the Great Beyond is intrinsically unknowable. Both men have pursued their passions not for fame or fortune, but because interpreting the world around them through their body of work is simply how they are hardwired.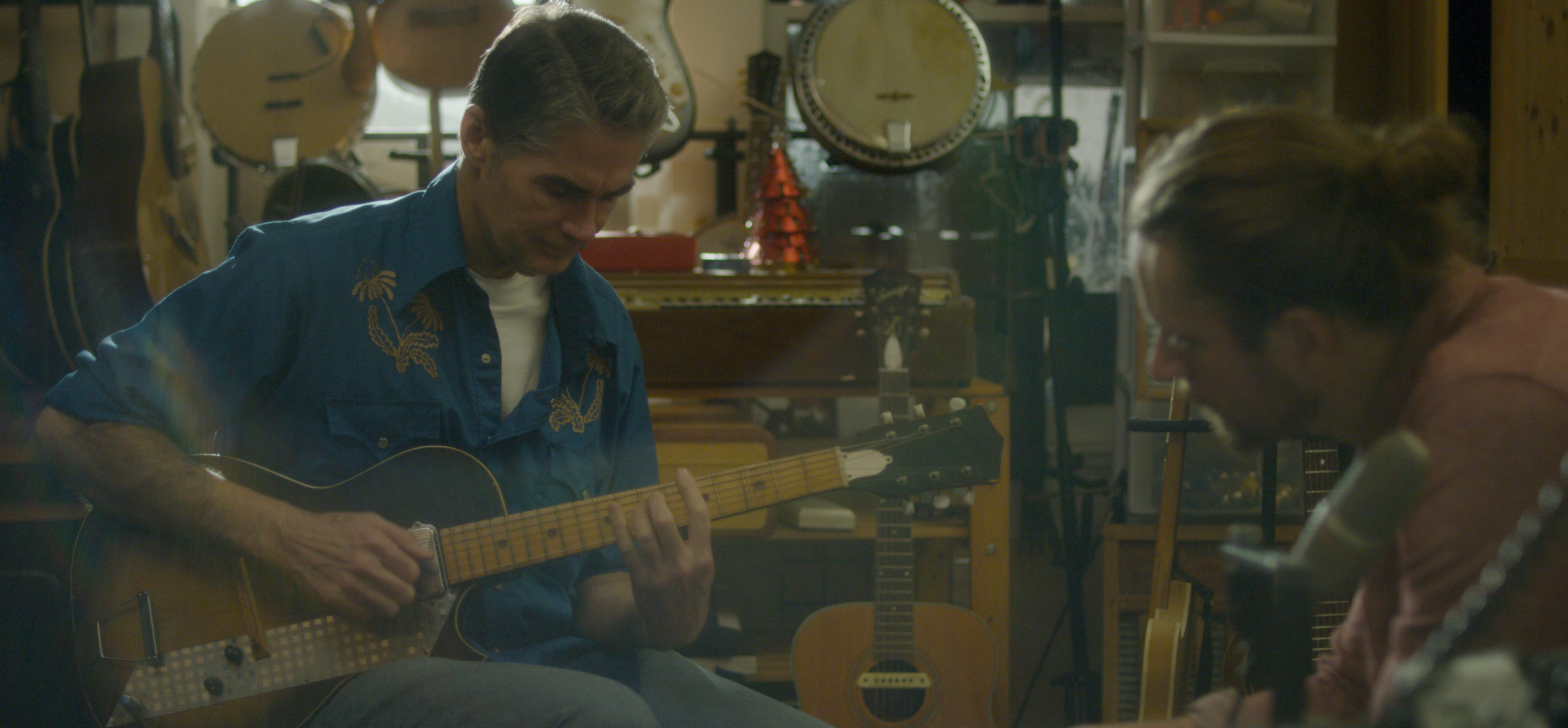 As Wyatt continues seeking answers, he visits painter and musician Vernon Thornsberry in his studio, where a flashback reveals that Miranda's own gravitation towards writing music came from a desire to be closer to her father. Far from giving closure, it's a bittersweet memory that brutally reminds viewers how often death stops true reconciliation in its tracks.
It's in these peculiar slice-of-life interactions that we observe different meditations on the trope of the "starving artist" and recognize yearning across its many forms: spiritual, material, familial, aspirational.
"How to deal with regret is certainly front and center. I was also interested in exploring the experience of the creative process. Besides the story working on an emotional level, it was a goal to capture the sensation of generating a new creation and disparate paths creators might take to achieve it. The father character, played by Eddie, has to suffer enormous loss and regret to create a new song. But his antagonist, played by Joshua, is able to float through life, cherry-picking emotional experiences without becoming mired in them."
Ragged Heart's first official hometown screening is slated at Ciné on Sunday, Apr. 10 at 2 p.m. and will be followed by a filmmaker Q&A and afterparty with many of the artists and musicians in attendance. Following the film's world premiere at the 2021 Austin Film Festival last October, Ragged Heart is still currently on the hunt for a distribution partner. In the meantime, those who miss the in-person screening can subscribe on raggedheartfilm.com to receive updates about online streaming.
WHO: Ragged Heart Athens Premiere
WHERE: Ciné
WHEN: Sunday, Apr. 10 at 2 p.m.
Like what you just read? Support Flagpole by making a donation today. Every dollar you give helps fund our ongoing mission to provide Athens with quality, independent journalism.