The late '90s was an unusual sweet spot in local music history. At the helm of this bohemian renaissance was Elephant 6, an Athens- and Denver-based collective-turned-label that churned out stunning recordings and performances by The Apples in Stereo, Olivia Tremor Control, Neutral Milk Hotel, Circulatory System, The Music Tapes, Dixie Blood Mustache, Chocolate USA, of Montreal, Elf Power, The Gerbils, Major Organ and the Adding Machine, The Minders and many more. Whether it was to collaborate on blissful psychedelic pop, sound collages inspired by musique concrète, avant-garde sensory experiences, theatrical shows of handmade props or just a good old-fashioned potluck, this close-knit circle of friends emboldened each other's eccentricities. In his recently published book, Endless Endless: A Lo-Fi History of the Elephant 6 Mystery, Philadelphia-based music journalist Adam Clair sets out to capture the magic and occasional mayhem of this special community.
Like many teenagers of the early aughts, Clair first discovered Neutral Milk Hotel through peer-to-peer file sharing. Before his writing ever appeared in Stereogum, Vice, Paste, The Verge or Flagpole, he honed his skills contributing as a music reporter for the student newspaper at Penn State, where he quickly took notice of how many musicians would cite E6 bands as influences. 
As his fascination with the collective grew, so did his curiosity about Athens. Aware of the college town's rare double life as a thriving music town, he sought to identify the conditions necessary for fostering lifestyles centered around creativity and artistic expression. Determined to untangle the history of Elephant 6—a feat no other author had fully tackled before—he began conducting interviews in 2008, and even lived in Athens for two separate stints in 2010 and 2015–2017.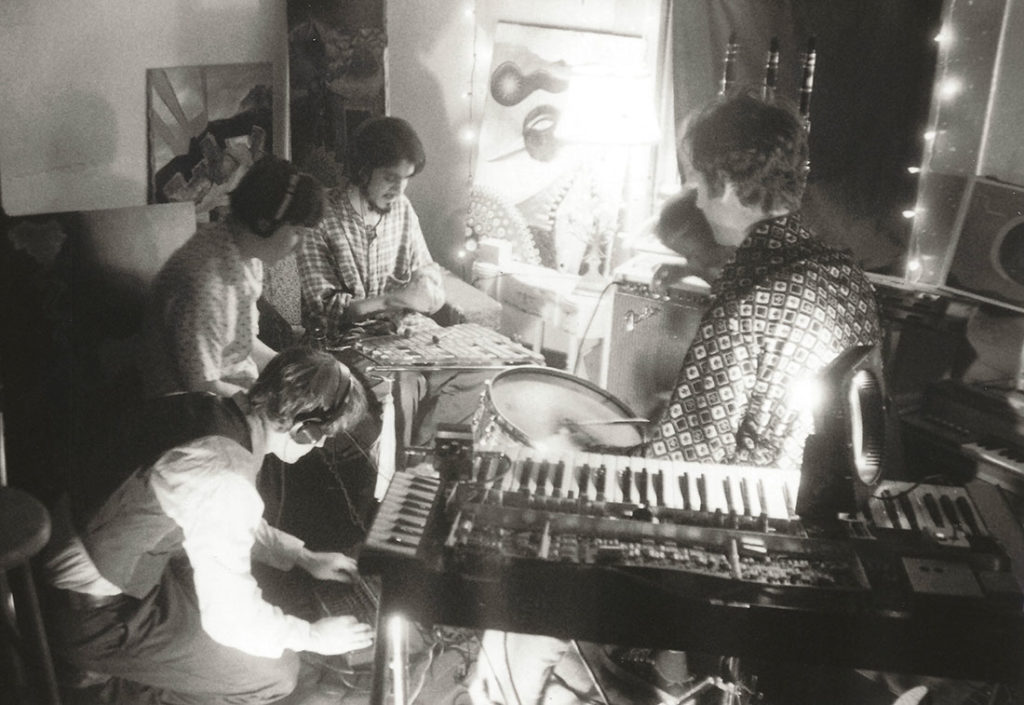 "Given the mythos around the collective, I wanted to sand down any preconceived notions I was arriving with, and then when I conducted interviews, I always talked to everyone as people, rather than as artists," says Clair. "There's this detached reverence endemic to music writing that often presents musicians as some kind of Other—not too different from the way major celebrities and elite athletes are covered—but even though I'm not a musician myself, I think we're all just people, and our similarities are far more interesting than our differences."
Thirteen years and over 100 interviews later, Endless Endless presents a chronological narrative that describes Elephant 6's evolution from childhood friendship to experimental collective to flourishing record label to indie rock stardom. Since film footage, photographs, interviews and other forms of documentation were relatively scarce from this mostly pre-digital age, Clair relied primarily on the recollections of interviewees. At one time considering a non-fiction choose-your-own-adventure format for the book, he settled on a "mixtape" structure that weaves together a multitude of memories and perspectives.
"One of the things that has made the Elephant 6 successful and sustainable, not to mention notable, is its collaborative nature," says Clair. "It would be insufficient to tell any major part of this story without that element at the forefront, and so I really wanted to let everyone speak for themselves whenever possible. I think the variety of voices gives it a lot more texture and life, too."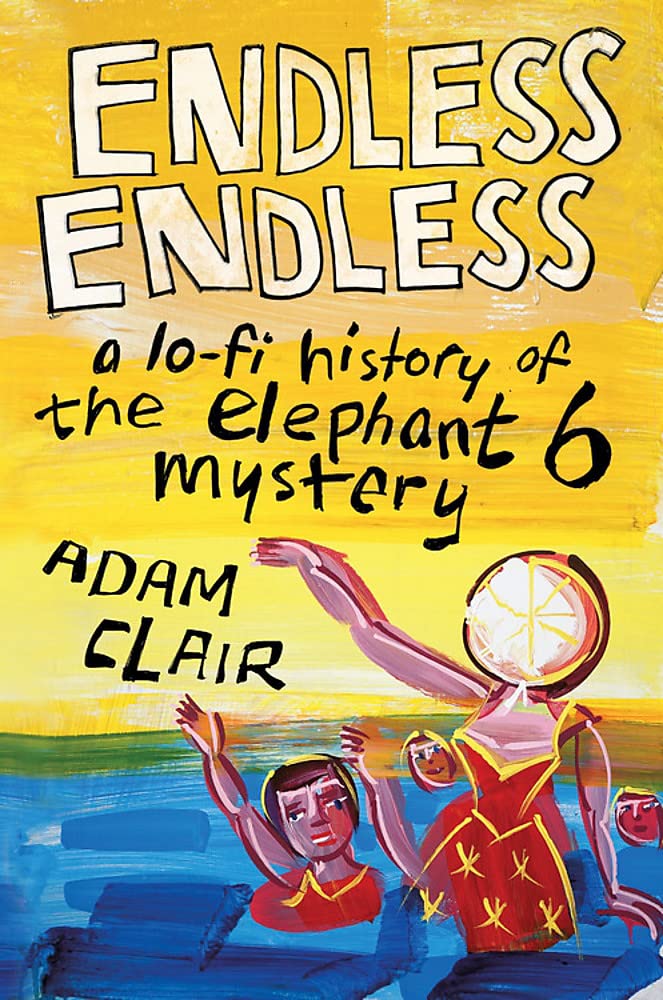 By reading the direct words of musicians—Robert Schneider, Will Cullen Hart, Bill Doss, John Fernandes, Julian Koster, Jeremy Barnes, Kevin Barnes, Laura Carter, Heather McIntosh, Robbie Cucchiaro, Andrew Rieger, Scott Spillane and others—it's possible to get a sense of their personalities and interpersonal relationships. Far beyond a who-what-when account, the book strives to investigate how such a peculiar, talented circle of oddballs managed to coalesce in the first place.
Endless Endless also helps contextualize E6's creative output amidst a rapidly changing music industry and technological landscape. Founding members bonded over their profound interest in 4-tracks and cassettes, analog mediums that democratized the recording and sharing of music.
"Once the collective was up and running, home recording technology allowed them to make music without a studio [or an outside producer or engineer], but it also allowed them to distribute their music more easily without a label, first to their friends and then through the mail," says Clair. "It allowed them to do everything themselves."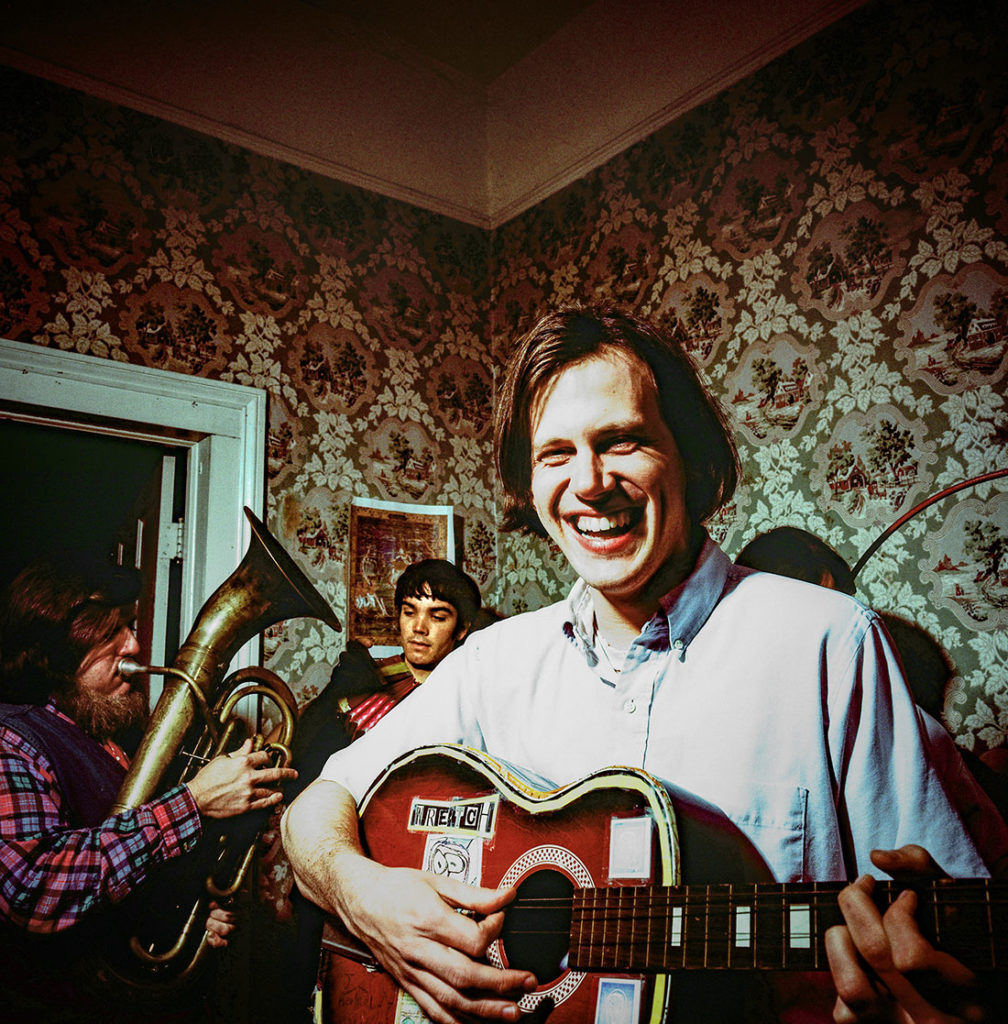 For all of its magical thinking and pure whimsy, the "mystery" of Elephant 6 that has endured within pop culture for over two decades, and which the book references in its title, is the strangely abrupt vanishing act of Neutral Milk Hotel. Following a tour in support of the canonical 1998 release In the Aeroplane Over the Sea, the band unceremoniously dissipated—no formal breakup announcement, no catastrophic tragedy, no career-ending scandal—and songwriter Jeff Mangum quietly withdrew from the public eye. The obsessive speculation and entitled demands of fans that followed created nothing short of a folkloric narrative and cult following. Though Mangum gave the book his blessing and has spoken with Clair multiple times over the years, he has not done a formal interview since 2002 and declined to go on record for Endless Endless. 
"I think Jeff's departure is captivating largely for how radical it is," says Clair. "The American Dream is not the white picket fence and 2.5 kids. It's not starting a small business or bootstrapping your way to upward mobility. It's being a rock star. Who wouldn't want to travel the world, feted by adoring fans, and paid handsomely for the opportunity? Who wouldn't want to be celebrated by total strangers for the beauty of your work? It's a baffling decision on its face. In much the same way the abstract lyrics of Aeroplane allow listeners to project their own interpretations onto it, Jeff's decades-long refusal to explain his decision gives some space for people to fill in the gaps however they'd like, and imaginations can tend toward the fantastic."
Though Endless Endless provides a well-rounded perspective on why Mangum may have stopped performing, it prompts a much more critical and interesting question: why did he start playing music in the first place? That rabbit hole reroutes to the purest pursuit of art for art's sake. Neutral Milk Hotel serves as an entry point for discovering a whole community of artists, the majority of whom continue to create in some capacity today because that's simply who they are at their core. Just as the title warns, the influence of Elephant 6 spirals infinitely in every direction and inspires listeners to carry forward its spirit.
Like what you just read? Support Flagpole by making a donation today. Every dollar you give helps fund our ongoing mission to provide Athens with quality, independent journalism.