Electronic cigarettes. Hair supply outlets. Discount aquatic pets. Tribal tattoo concepts.
Everyone sees the signs that hang over the endless maze of strip malls lining the rolling expanse of Georgia countryside between Athens and Atlanta—and indeed the rest of America. It's the vanguard—the outer limits of a culture that's consumed by its own excesses.
Whether these monuments to modern consumerism fill you with dread or give you a good laugh over the absurdity of their omnipotence, they yield disarming and powerful imagery when T. Hardy Morris sings about them in "Shopping Center Sunsets." The song is something of an abstract thesis hidden inside his latest album, The Digital Age of Rome, which was released June 25 via New West Records' Normaltown imprint.
In the year 2021, titling a new album The Digital Age of Rome comes across as fairly cut-and-dried commentary aimed at life in a world that is perpetually on the verge of going up in flames over politics, techno horror, climate catastrophe, etc.
Still, The Digital Age of Rome is an inward-sprawling affair. Singer, guitar player and songwriter Morris is more interested in exploring the dystopian landscape of the new abnormal than arriving at any striking epiphanies, conclusions or cautionary tales.
"We are at a point where everything could sustain, or it could crumble," Morris says. "There is a huge Pandora's box of things you could converse about within the album's title. It's not just technology but the repercussions of technology and its political implications which we've witnessed firsthand for the past four years—seeing the way it convolutes and pollutes different sectors of people…It's great to have access to all of this information that we have, but information doesn't necessarily equal truth."
Morris has long possessed a singular skill for carving out direct and powerful messages from rich musical textures wrapped in tones of nostalgia, be it under his own name or with his previous bands Diamond Rugs and Dead Confederate. Drop a needle on the new album, though, and within the first few moments of opening number "DirtRocker" nostalgia takes on new meaning.
"With a lot of my songwriting in the past, I have often relied on nostalgia. Maybe I've relied on it all the way to the end of my memories and what it was that made it interesting to me," Morris says. "When I started writing these songs, I very much wanted to write in the moment and raise a lot of questions."
"Sonically," he goes on to say, "I wanted it to be musical and pleasant, but I also wanted to create something that feels a little bit off-kilter."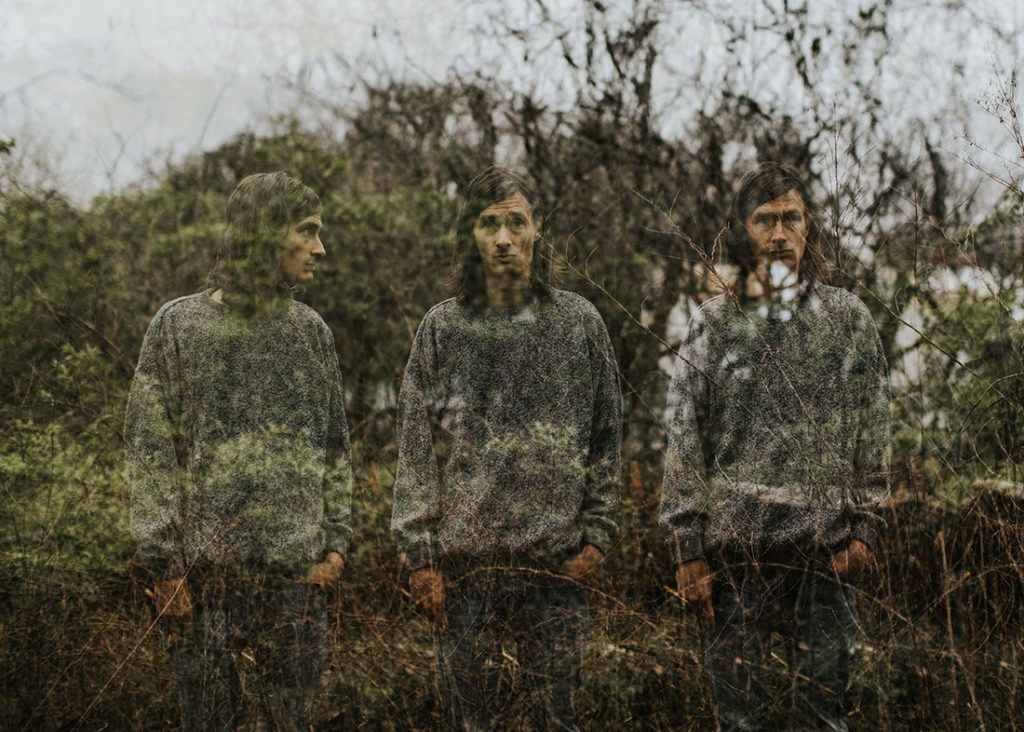 The album's construction, from conception to recording, was interrupted by the COVID-19 pandemic, causing his initial vision for the record to morph into a wholly new album. What started as a collection of 13 songs—extensions from his 2018 album Dude, the Obscure—found new depth and new dimensions amidst the downtime.
While fleshing out the off-kilter vibe he wanted to summon with newer songs, Morris hit upon an alternate tuning with his guitar. "It's only one string, but I have it tuned way up to be in unison with another string, so it creates kind of a drone," Morris says. "When you play certain notes within chords it creates this single note-off effect—it's in key, but it's strange."
Later, he transposed some of the older songs he'd written using the same tuning, giving rise to the album's lilting and otherworldly intonation, which holds much of its haunting ambiance.
When played alongside the icepick tones of guitarist Charlton Eugene Woolfolk III, the two create a sound where swells, layers and drones matter just as much as melody and musical structure.
Due to the situation with the pandemic, various players came in to record during different sessions. Atlanta songstress Faye Webster sings back up on "New New New…Next Next Next." The rest of the female vocals on the later tracks throughout the album are performed by Shelly Colvin.
Producer and multi-instrumentalist Adam Landry, programmer Nate Nelson, Drive-by Truckers drummer Brad Morgan, bass player Vaughn Lamb and steel guitar player Matt "Pistol" Stoessel are also featured throughout the album.
By the time the song "Just Pretend Everything is Fine" brings The Digital Age of Rome to a bounding close, the only resolve the music offers is finding an ability to laugh off whatever it is—at least in the context of the record's concept— that causes you anxiety. "I tried to give it a little bit of satire," Morris says. "It's one of those situations where you would really love to just say what you really think. Or you could just write a funny song and hopefully, it makes you feel a little better about it all."
Like what you just read? Support Flagpole by making a donation today. Every dollar you give helps fund our ongoing mission to provide Athens with quality, independent journalism.