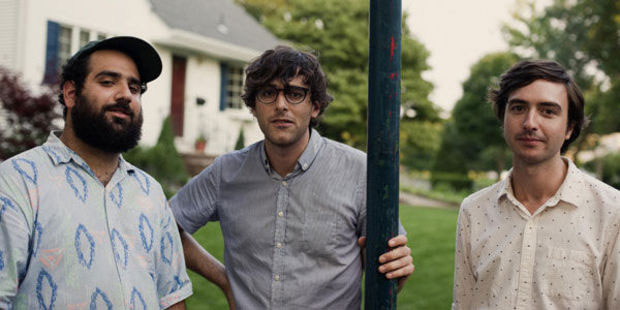 It's an electrifying thing when a band realizes its potential. Last year's Days was a turning point for Ridgewood, NJ indie-rockers Real Estate, whose 2009 self-titled debut was a marker of budding talent, yet displayed little cohesion.
"When we made the first record,†explains singer and guitarist Martin Courtney, "we were barely even a band. Those songs were recorded before we had coalesced into Real Estate. We played hundreds of shows between the first and second albums. When we started recording the first album we hadn't even played one show.â€
The change was evident: Days was the work of a band that had found its footing, a strong and breezy set of summertime tunes with serious singalong choruses (listen to "It's Real" a couple times and try not humming it the rest of the day), a reflective record that leaned heavily on its members' shared histories.
"We have a lot of the same references in terms of the music we grew up listening to," says Courtney. "We grew up sharing musical discoveries with each other. So, when one of us writes a song, it's easy for the rest of us to understand where that person's coming from."
Nostalgia is a common theme in music, but these guys have made it their mission. Guitarist Matt Mondanile moonlights as Ducktails, a lo-fi bedroom pop-blog darling whose catalog is more or less dedicated to the songwriter's childhood memories. Courtney's lyrics for Real Estate are similarly tinted.
"Being in high school, [I would] sneak out of the house and go walk around the neighborhood,†he recalls. "That's a pretty nostalgic thing for anyone, I think, just like, walking around your neighborhood at night [when] everything's really quiet. Feeling like you're being mischievous, but not really doing anything. Just kind of walking around.â€
Like what you just read? Support Flagpole by making a donation today. Every dollar you give helps fund our ongoing mission to provide Athens with quality, independent journalism.