It's OK to Hate
You could say that the history of the South has been one long struggle to come to grips with the unrelenting fact that people of another race with differing languages and ethnicities were ripped from their homelands and forced into labor half a world away, forbidden to worship or learn, causing those who owned them to develop strategies for coping legally, mentally and spiritually with the outrage they had wrought, and with its aftermath. The history of that aftermath can be characterized as a continuing tension between those who want black and white to live together in harmony and those who don't.
President Obama's election provided a national focal point for opposition to racial harmony by erecting a target for anti-black sentiment. Race has always been intimately intertwined with economics, religion and morality, so the president has attracted a lot of lightning through the ensuing years, and somehow it has become OK politically to hate President Obama. Because that hatred is politically useful, it has been stirred up in myriad ways, and not without consequences, the latest of which we have seen in Charleston with the cold-blooded murder of nine people purely because of their race. This is the direct result of those who spew hatred or imply it or wink it and those who condone it by accepting hatred as a normal part of our political and social discourse. It is time—way, way past time—for Republicans and Democrats, Catholics, Protestants, Jews and Muslims, our media and our universities, our Congress, our state legislatures and our city governments to condemn hatred and to renew our stand that in this nation all men and women are created equal and are entitled to the equal protection of our laws. We cannot any longer pretend that the hatred directed at our president and by extension at our people is acceptable anywhere.
It's OK to Love
If you never see but one play in your life, make that The Fantasticks. It is theater stripped down to basics and life writ large in a small space. The Fantasticks is perennial, so it will come 'round again, and when it does, take my advice: See it. We saw it Friday night down the road in Crawford in the Arts!Oglethorpe performance at the Historic Crawford School. It was just as delightful as ever—well sung, well acted and well directed in that intimate theater.
Arts!Oglethorpe has been at it for 10 years now, and in fact The Fantasticks was their first play, presented in the courthouse before they bought the old school building. A decade later, they'll burn the note in October, and they are slowly, slowly reclaiming the old building, where the best is yet to come: a breathtaking ghost of an old theater upstairs on the second floor, just waiting to be restored into a jewel of a performance space. Meanwhile, make a donation at artsoglethorpe.org and help them finish a much needed wheelchair ramp.
Bly Hartley has since the beginning been the driving force behind Arts!Oglethorpe, and she directed this version of The Fantasticks as she did the first one. She assembled a fine cast, showed them how to do it and let the play's magic take over. Sam Hopkins, familiar at Town & Gown here, affected a boyishness as Matt, showcasing his versatile voice; 16-year-old Claire Korzekwa was a match for him as Luisa, and Bryan Shaw lent gravitas as El Gallo. David Foretschel and Ethan Bridges were appropriately goofy as the old actor, Henry, and his sidekick, Mortimer. Bridget Shenkel handled the many duties of The Mute with aplomb and, surprise, Stephanie Tingler and Kathy Williamson were the "warring" mothers, not fathers, and that change worked quite well. Constance Reid was the assistant director, and Teresa Ruiz commanded the keyboard, which is such an integral part of the performance. She was ably abetted by Jonathon Beck on percussion.
You wouldn't believe the stars in the night sky over Crawford, away from Athens glare, and on the way home we were treated to the setting quarter moon dancing with Jupiter and Venus.
It's OK to Enjoy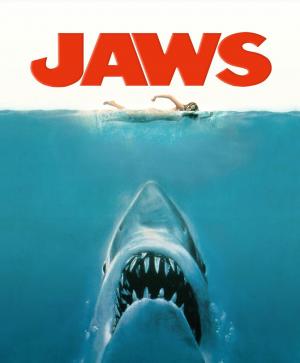 Have you seen the lineup for Ciné's Summer Classic Movie Series? Oh my gosh! Some of the most enjoyable movies ever made: true classics. Look at this: Jaws (July 2–5), 8 1/2 (July 9 and 10), High Noon (July 11 and 12), Some Like It Hot (July 16–19), North By Northwest (July 23–26), A Shot in the Dark (July 30–Aug. 2) and, whoa! Casablanca (Aug. 6–9). There's also a family matinee: The Sound of Music (July 16–19, 25 and 26). What an opportunity to see these classic films in a theater! For more info, point your projector to athenscine.org. Here's looking at you, kid.
Like what you just read? Support Flagpole by making a donation today. Every dollar you give helps fund our ongoing mission to provide Athens with quality, independent journalism.