The Lease is Signed
Thanks for asking. I should have reported last week that the lease is signed, and Flagpole will be moving at the end of the month into our new home in the beautiful old house owned by Pat and Eunice Tritt across the street from the Grit and Go Bar at 220 Prince Ave. We'll still be near downtown and in the mix with Hendershot's and all the new energy being generated in the Bottleworks area. Come by to see us after the first of the year.
Home for Christmas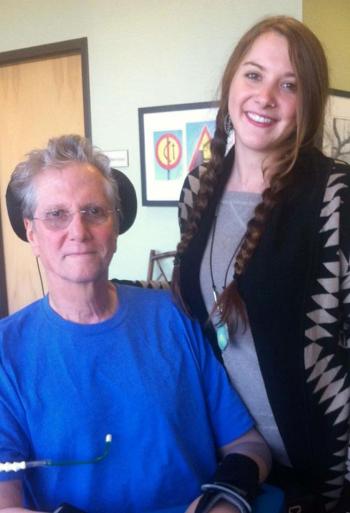 Musician, CPA to the stars and all-around good guy Harold Williams, currently undergoing treatment at the Shepherd Center in Atlanta for spinal chord injuries suffered in a fall, is coming home for Christmas. Harold says he'll be home Dec. 23. Of course, he'll be in a wheelchair and he'll have a long way to go to overcome the paralysis he's fighting, but he's looking forward to some home cooking and some Taco Stand.
"They continue to treat us like royalty over here," Harold said by phone, "but it will be nice to get home and see some familiar sights.
Al Templeton recently brought Tom Poole to see Harold. Poole came all the way from San Francisco to see his old bandmate, as did Earl Ford. Tom, Earl and Harold were in The World's Worst Jazz Band back in the '70s and played such stellar venues as Gigi's and The Downtowner (the original, in Five Points). Welcome home, Harold!
Wilkes on JFK Again
UGA law prof emeritus Donald E. Wilkes, Jr. has written 35 articles, many of them in Flagpole, examining the assassination of President John F. Kennedy in 1963. Wilkes has consistently criticized the official conclusion that Lee Harvey Oswald acted as a lone conspirator to fire the shots that ended the life of our popular young president and robbed us of our future. The recent spate of attention on that incident with last month's 50th anniversary of the assassination concluded again that only Oswald could have done it. Prof. Wilkes found that he simply had to speak out once again and summarize for us all the evidence that points to the inevitable conclusion that Oswald could not have done it. Prof. Wilkes' essay is online at flagpole.com, and it presents a compelling argument against the consensus emphasized during last month's anniversary.
A Word From Our Advertisers
Every Christmas season we provide space for our advertisers to tell you directly about their businesses and to invite you in to see what they've got for you as the gift-buying days dwindle down to a precious few. This year's Holiday Guide begins on page 18, and as usual it is loaded with gift ideas and season's greetings from Flagpole's advertisers, who keep our local economy and Flagpole going.
Missing Helix
With all the great shops and stores still downtown, I still miss Helix. The store was classy and elegant and always had what you needed, no matter who the recipient was. The demise of Helix can at least remind us to shop local, to go downtown and to Five Points and Normaltown and Baxter Street to buy gifts from local merchants. It's good for business and good for our town.
Like what you just read? Support Flagpole by making a donation today. Every dollar you give helps fund our ongoing mission to provide Athens with quality, independent journalism.