Despite being outspent three-to-one, Athens-Clarke County police Sgt. John Q. Williams managed to defeat incumbent Sheriff Ira Edwards in the Democratic primary this year, ensuring that Athens will have a new sheriff for the first time in 20 years. He's facing Republican Robert Hare, a retired sheriff's deputy, in the general election.
William's margin of victory was razor-thin—under 400 votes. Even so, Williams sees his win as a mandate for change. During the campaign, he promised not to help Immigration and Customs Enforcement deport Athenians, refused to accept donations from bail bondsmen and laid out a plan to reform aspects of the sheriff's office that have been poorly managed in recent years.
"It all starts with how you treat people, and I think that's the most important thing: treating people with dignity and respect. We need to change the culture," Williams said in an interview with Flagpole.
A recent audit of the Clarke County Sheriff's Office found that deputies have been struggling with low morale caused in part by long hours and understaffing. They've also complained about a culture of favoritism benefiting some deputies, while most are kept in line with strict discipline and intimidation. Over half of employees said in a survey done for the audit that they feared retaliation from their supervisor if they reported a sensitive issue or concern.
Another major concern for deputies has been the department's harsh sick leave policy, which requires a doctor's note for every absence. Williams has pledged to end this policy while also rotating duties among deputies so that new hires aren't the only ones doing the most exhausting and difficult work. Williams said he hopes that this will encourage new employees to stick around a little longer and eventually help lighten the load for everyone working there. He's also promised "unprecedented transparency" and wants to welcome the community into the decision-making process as he pursues criminal justice reform.
But before he can get started on any of this, he'll first have to defeat Hare, a nine-year veteran of the sheriff's office. Like Williams, Hare has a plan to end the culture of favoritism and boost recruitment and retention of new deputies. Both candidates also oppose the "50/10 plan" put forward by commissioners Mariah Parker and Tim Denson to redirect police funding, but that's where their similarities end.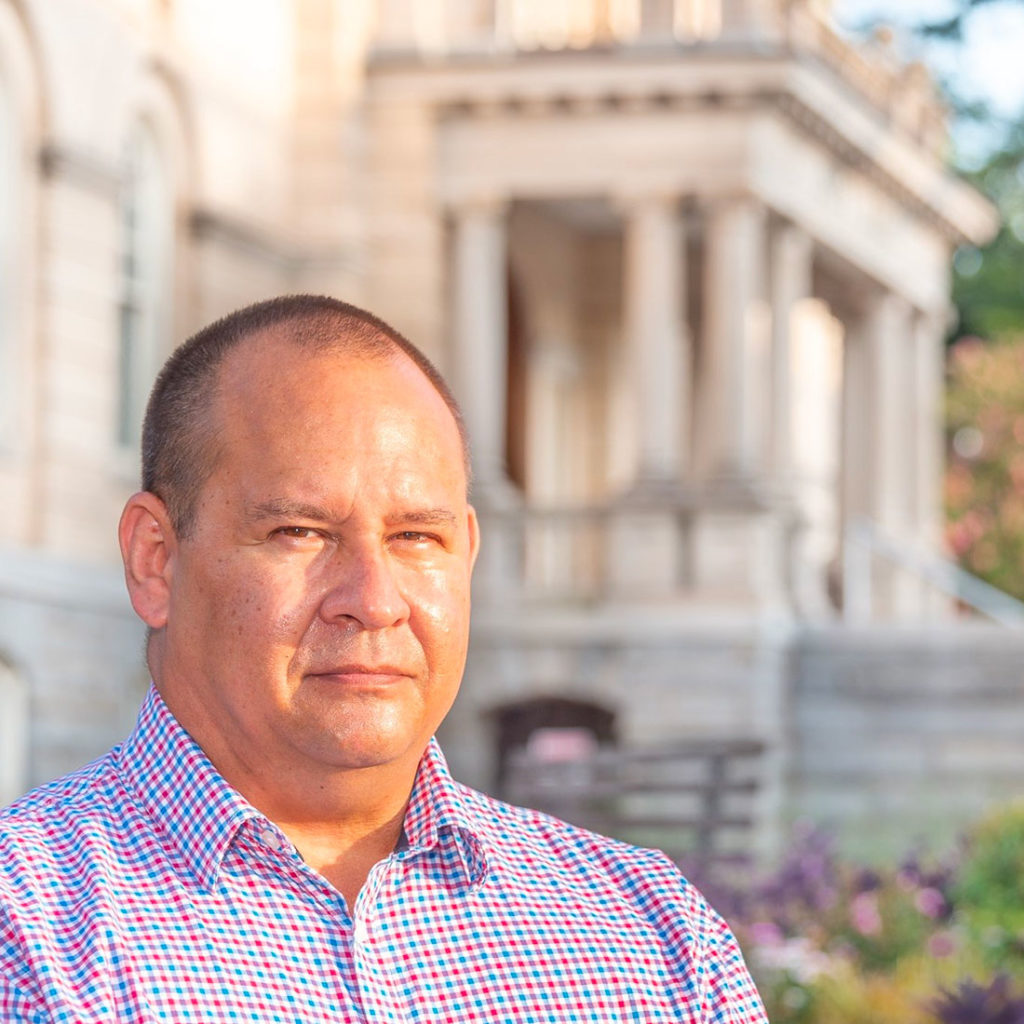 Hare's position on ICE, for example, is the exact opposite of Williams'. Instead of refusing to cooperate with ICE, Hare wants to strengthen ties with this federal agency through the 287(g) program. That would allow deputies to become immigration agents capable of transferring non-citizens into ICE custody.
In light of some shocking allegations about how immigrants have been treated recently by ICE, it's perhaps no surprise that 287(g) has been strongly criticized by immigrant groups such as the Athens Immigrant Rights Coalition. Williams joins them in criticism, saying that enrolling in 287(g) would be "immoral" and "counterproductive to the goal of making our community safer."
Despite their agreement that police should be well-funded, Hare and Williams have a sharp disagreement on the current countrywide protests against police brutality and what they mean for the Athens community. Hare envisions a dystopian future in which the police department has been destroyed through defunding, allowing crime to spread and protesters to enact mob rule.
Hare said that the ACC Police Department is "under the thumb of the mayor and commission" in a local government "run a muck." He places blame on the progressive organization Athens for Everyone and accuses Williams of being a member.
"If A4E is successful in bringing down the police department, it will be my job as sheriff to step in and protect the community," Hare said over social media, where he uses the hashtag #SaveAthens. "Mariah Parker, Tim Denson, [commissioner-elect] Jesse Houle and John Q. Williams cannot do this to our community."
Williams has worked at ACCPD since 2007, first in the communications division, then as a patrol officer and detective, and most recently as an instructor with the ACCPD Career Development and Training Unit.
Williams is not a member of A4E and said he disagrees with some of their positions. "But you have to be able to work with people with different ideas," Williams said. "We need people who challenge the status quo. Sometimes they will bring something new to the table, and it will be the thing that works. The divisive nature of a lot of the rhetoric that's going around is not going to help Clarke County."
Williams wants to work as sheriff in collaboration with the ACC police department and the rest of the local government. He said that Hare has misrepresented his record of service and his position on the 50/10 Plan.
Hare had to take a short break from campaigning recently after contracting COVID-19. He went into quarantine after holding several campaign events in which he appeared in photos not wearing a mask and in close proximity to other members of the Athens GOP. He's back at it now, saying he feels fine and is ready to push hard to make up for lost time.
The election is Nov. 3; early voting starts Oct. 12.
Like what you just read? Support Flagpole by making a donation today. Every dollar you give helps fund our ongoing mission to provide Athens with quality, independent journalism.