An open seat on the Athens-Clarke County Commission representing the Eastside drew three candidates seeking to replace longtime commissioner Andy Herod.
Andrea Farnham, 37, is a sex and relationship therapist who lives in the Green Acres-Crestwood neighborhood. She is a co-founder of the Athens chapter of the Democratic Socialists of America and has served on the Gaines Elementary School local school governance team, as well as a committee overseeing school sales-tax projects.
Kamau Hull, 38, is a lawyer and an Athens native who currently lives in Cedar Creek. He ran unsuccessfully for a school board seat in 2016, and he also serves on the ESPLOST committee, in addition to being involved in organizations like Chess and Community.
Carol Myers, 61, is a University Heights resident and a retired Athens Tech educator. She has spent years as an advocate for safer streets and environmental sustainability, serving on the boards of BikeAthens and Complete Street Athens, and has helped to write Athens-Clarke County's bike and pedestrian master plan, chairing the committee overseeing its implementation.
All three agreed to answer a few questions from Flagpole in advance of the June 9 election.
Flagpole: How would you rate Athens-Clarke County's response to the coronavirus pandemic?
Andrea Farnham: Inadequate. There are multiple dynamics exacerbating the social and political catastrophe.
A) Wealth inequality. This inadequate response opens a good number of Athens property owners and smaller businesses to predation. All existing asymmetries in access to capital will be multiplied. We need to announce that before anyone shutters a business, they call the Athens-Clarke County Unified Government first, while at the same time retraining all employees who cannot work from home to be CARES counselors. ACCUG cannot solve all of the residents' concerns, but it can transform into the bureaucratic arm that links distressed residents to government resources, as if these citizens had a lawyer and accountant on retainer.
B) Workers. There are constitutional limits to what the commission can do by right, but what we can do is clarify the fight to the residents in a way that centers workers. This means a publicly mobilized campaign detailing exactly what we would need from the state, in addition to supplying the resources the workers at the hospital and grocery stores, and all essential services, need to secure justice in their workplace.
Hazard pay should have already been instituted for high-contact work environments, and while ACC can't fund it out of our budget, ACC can advocate for it in every radio and media center that will extend a microphone.
But the biggest failing is in not understanding the asymmetries in access to accurate information. That's what we should be retooling our bureaucracy to meet. We are a democracy that has closed our libraries. We need wellness checkers and trackers to open up bidirectional lanes of communication that are not Facebook or Twitter.
Kamau Hull: I applaud our commission for taking swift action, despite the complications that were caused by state and federal delay/inaction. I do, however, think that situations unique to Athens (i.e., higher populations of the disenfranchised and elderly, and having regional hospitals that support residents of other counties without shelter-in-place restrictions), which were not planned for or addressed by the commission (despite Commissioner Ovita Thornton's entreaties), perhaps left some of our most vulnerable residents even more vulnerable.
Carol Myers: Excellent. They acted swiftly to impose shelter-in-place rules, communicate public health messages effectively and save lives. They have worked with landlords to ease rents and with the courts to halt evictions, and asked mortgage holders to be forgiving to help people weather this storm. The government's quick response with a "Resiliency Package" includes an emergency assistance program for homeless Athenians, the establishment of Athens Community Corps, a Neighbors Helping Neighbors program and public utility rate reductions. ACC is now working creatively to establish a joint authority with Winterville to allow our local government to distribute funds to local businesses.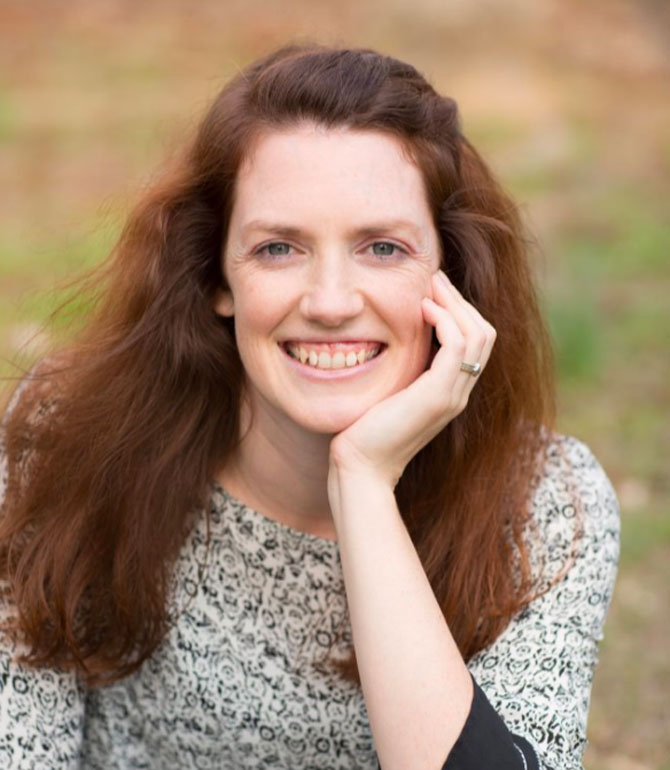 FP: What is your plan to reduce Athens' persistently high poverty rate?
AF: We need a 20-25 year plan for making the black community whole and a 20 year plan for workers, centering how to end the exploitation of labor in Athens. We need a detailed plan with mid-range goals that includes everything from creating avenues for local procurement to pipelines from third grade through PhD or Athens Tech. This plan will center jobs and contracts and distribution of wealth in the county, specifically from the six largest employers in the county, as well as securing infrastructure that democratizes power, money and information so that the institutions will deliver the same amount of power, money and information at the same time to black communities.
KH: Poverty is a multi-faceted issue that requires more than one solution. Resident-focused contracting is one solution that has been proposed, but I plan to focus on several other areas, including giving children and families greater access to the social infrastructure available in our community, particularly:
• focusing on helping children through reestablishing access to affordable childcare and afterschool programs; reestablishing the facilitation and funding of community sports and enrichment programs within our public facilities; and attracting youth homes and facilities for children displaced by our child welfare system (which displaces more children than most counties, but has the least number of placements to keep them close to their families).
• improving jobs/skills training, education, and paths to sustainable careers, etc., in our community.
• increasing access to affordable health care, ex-offender reentry programs, mental health programs and wraparound services in our community.
CM: Sustained efforts on many fronts are required: Make housing more affordable by building more of it and incentivizing developers to include more affordable units in their projects. Create more jobs at living wages by attracting new employers and holding on to current ones, paying living wages (starting with all ACC employees), getting ACC to prioritize contracting with local and minority-owned businesses, and strengthening job-training and retention programs. Make transportation affordable and convenient by pushing for free and more frequent bus service. End the school-to-prison pipeline with diversion programs and other common-sense criminal justice reforms. Reduce tax burdens on low-income seniors by freezing property taxes.
FP: What would you do to protect the arts and music scene and assist the local businesses that make Athens unique?
AF: Meaning comes from active involvement in projects of worth, and the arts are our most current understanding of what is more fundamental in humanity. Culture is much more than drinking and football; rather, it's what teaches you how to use your freedom. This is one reason why I'm disappointed that more SPLOST 2020 money did not go to securing an information and cultural infrastructure. To be clear, the first priority should be extending broadband, whatever the cost, to every home in ACC. And depending on how long we are told to shelter in place, we need to start talking about devices.
We need cultural infrastructure for things that residents can participate in and not just spectate, like community theater, essay competitions, spelling bees, amateur martial arts competitions, amateur athletic competitions (tennis, pickleball, volleyball, soccer, basketball), poetry competitions, short story competitions, art show competitions, storytelling competitions, short film competitions. We need much more interesting things for Athenians and Georgians to participate in producing. We need worthy projects for Athenians to be part of.
KH: As a musician in this community, protecting the local art and music scene is vitally important to me, but presents another multi-faceted issue with access and equity that requires more than one solution. To be clear, we have a tremendous amount of local talent in both the music and art worlds. However, much of the issue with the music and arts scene in Athens stems from one fact: Black people are not welcome downtown. This has manifested itself so much throughout the years that groups such as Migos leave the city for more equitable access to the music scene than, say, R.E.M. or the B-52s. This disparity in Athens is what I believe largely resulted in the Athens Anti-Discrimination Movement seeking their anti-discrimination ordinance, which was a step in the right direction, but has not accomplished more access to downtown for black Athenians.
CM: Athens' diverse, artistic population has created a lively cultural and local business scene. But student housing patterns have driven up costs. Like pretty much everyone else, artists, musicians and entrepreneurs would benefit from more affordable housing and free bus service. We need tenants' rights advocacy at the city level to address sharp rental increases in the last few years. In addition, ACC could support incubator spaces for creative work (both artistic and entrepreneurial) funded with special tax districts. Also, we need to review local one-size-fits-all zoning ordinances, like the requirement for a specific number of parking spots, that would allow for broader small business cottage industries and retail spaces. Finally, I'll support ACC's SPLOST-funded public art programs to help revitalize commercial, residential and recreational areas, including the establishment of a Jackson Street Art Walk.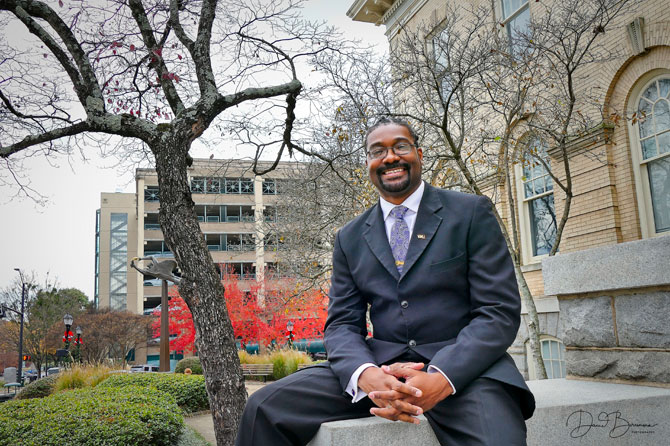 FP: The commission has targeted Lexington Highway for revitalization. In what ways would you like to see the corridor improved?
AF: I would love for the Lexington Highway corridor to be a center of civic activity as well as business. I would like a youth development center that has a more robust understanding of development. Besides just sports, this center should include a music school and art school, government academy with robust civics education, a debate program, spelling bee program and relationship education programs. I would also like a workers center similar to a chamber of commerce, but for workers. And it is a great place for the Eastside library.
KH: I would like to see Lexington Highway developed on par with the other major corridors leading into Athens. That means:
• improving the infrastructure on this side of town to attract shops, businesses, and restaurants.
• placing more public facilities on Lexington Road other than those related to the criminal justice system, including identifying potential destinations for an Eastside library.
• developing access to the airport from Lexington Road instead of having to go all the way around.
• improving the bottleneck surrounding Lexington Road, Barnett Shoals and Loop 10.
CM: Making this corridor an attractive and user-friendly "entrance" to Athens is key to sparking more economic development on the Eastside. Top priority should be projects that bring people to the major shopping areas on the corridor safely and pleasantly—whether they are arriving on foot, on a bike, from the bus or in a car. We need to get the street design right with engagement from the people and businesses who live along the corridor. We need to take advantage of the planning and public input already completed in our Atlanta Highway/Lexington Road Connect Athens Corridor study, and the Athens in Motion plan sidewalk and bike plan, and the work of the existing Lexington Corridor Citizen committee.
FP: Please list any other issue(s) you feel are important and your solution(s).
AF: If you can't address the fight directly, then your job is to clarify the fight for everyone around. That is our job as a county commission when the solutions have to come from the state level. Our job is to clarify the fight for every resident in our community and for the state through every channel and platform available to us.
KH: The most pervasive issues that face our community are that not everyone has access to their local government, not everyone has allies in their local government, and that our local government has no accountability to the community as a whole. The sooner we begin to acknowledge that those three issues have weighed heavily in favor of a small subsection of the constituency for far too long in this community, the faster we can begin to bridge the divide and fix our community.
CM: Making alternative transportation more affordable and convenient. Our Athens in Motion plan, a living document developed and implemented over the last three years, includes 224 sidewalk and bike lane projects to increase connectivity, the number of people walking and biking, and the safety of everyone on our roads. The plan includes a strong commitment to making sure that those living in low-income neighborhoods are served. I will keep our commission focused on this plan.
Doing our part locally to fight climate change. I worked with the 100% Athens Renewal Energy Initiative, leading efforts to get ACC to adopt the 100% Clean Energy Resolution and to get $15.6 million in SPLOST funds to start that transition. As commissioner, I'll work to keep us on track to meet our goals.
This article has been updated to correct Carol Myers' residence.
Like what you just read? Support Flagpole by making a donation today. Every dollar you give helps fund our ongoing mission to provide Athens with quality, independent journalism.