For better or worse (mostly worse), the bulk of Athens' civic discourse these days seems to take place on Facebook. So, for our annual year-in-review article, Flagpole decided to take a peek through a slit in our fingers at our analytics to see what news Mark Zuckerberg's almighty algorithm thought you should see in 2018. Since said algorithm creates a feedback loop of outrage intended to elevate the trivial or provoke flame wars that keep people on the site longer, this list could be more accurately titled, "What Did Athenians Argue About in 2019?"
Restaurants: At least half of the top 50 Flagpole stories that generated the most Facebook engagement involved restaurants opening or closing. But we'll let our food critic, Hillary Brown, handle all that in our next issue. Also, read Gabe Vodicka's tribute to Go Bar.
CCSD: Besides restaurants, the one thing people couldn't stop talking about this year was the Clarke County School District. Everyone had an opinion on former superintendent Demond Means. He generated lots of news articles and a hard-to-follow narrative involving obscure public agencies, contracts, connections and finger-pointing from multiple angles, but a few things broke through the clutter: Popular Chase Street Elementary principal Andrea Neher quit. Then, popular Cedar Shoals High School principal Derrick Maxwell quit. Newly appointed Gaines Elementary principal Luther McDaniel tried to help organize a prayer gathering at the school. And Means wanted to put off renovations to roach-infested Clarke Middle School to free up money for an expensive administrative office.
Thor, God of Athena: Avengers: Endgame shattered box office records and gave a big publicity bump to local brewery Creature Comforts. Directors the Russo Brothers became fans while filming in Atlanta, and they included scenes where the Asgardian drinks a can of sour Berliner weisse and a Tropicalia IPA.
Suds at Sanford: Speaking of drinking, the internet exploded when UGA announced that beer would be sold at Sanford Stadium. But there was a catch: Access to the bar area requires a minimum $25,000 donation, and fans can't even see the game while they imbibe. Boo!
Police Shootings: ACC police officers shot six people, killing five, in 2019—a disturbing trend, even if each individual officer's actions were defensible. Two, in particular, caught the public eye. One was the shooting of Thomas Swinford, who engaged in an hours-long standoff in a Westlake Drive parking lot that ended when he pointed what later turned out to be a realistic-looking air pistol at police, who opened fire. The other was Aaron Hong, who attacked two officers responding to a call about a man with a knife at a Macon Highway apartment complex. The body camera footage apparently made for morbidly compelling viewing.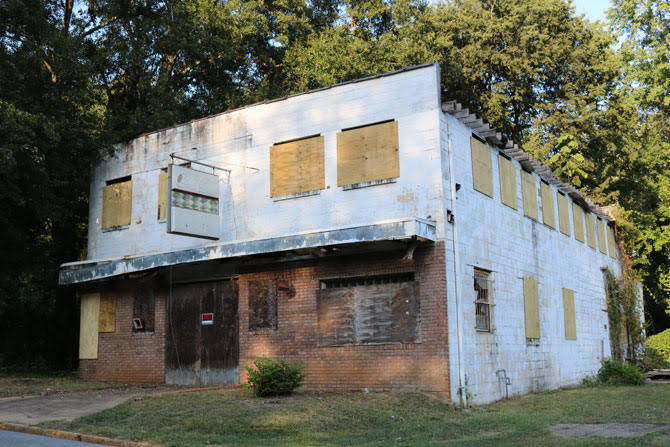 Photo Credit: Jessica Silverman
Places in Peril: Historic Athens, formerly known as the Athens-Clarke Heritage Foundation, released its first-ever list of local "places in peril" that are threatened by neglect or development. They included the wooded retreat of Beech Haven, now slated to become a public park thanks to SPLOST 2020; the Frank C. Maddox Center, a former American Legion post off Magnolia Drive; the abandoned Central Baptist Church cemetery in Winterville; a one-room black schoolhouse behind Billups Grove Baptist Church off Lexington Road; the Whitehall Village mill town; and the Reese Street School, the first high school for African Americans in Georgia.
Epps Bridge: Atlanta Highway retailers have been fleeing for (formerly) greener pastures off the Oconee Connector for years, so perhaps Athens residents experienced a bit of schadenfreude when Oconee County Observations blogger Lee Becker reported in May that three stores at Epps Bridge Centre—Gap Factory, Kincunnan's and LifeWay Christian Store—had closed.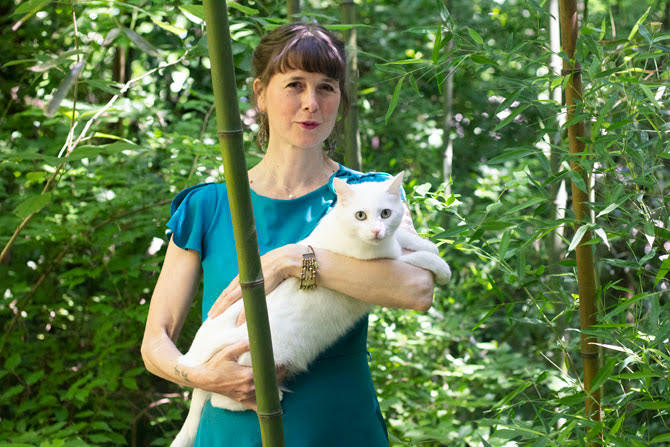 Photo Credit: Savannah Cole/file
Pet Telepathy: Flagpole's Pet Issue profiled Theresa Flemming, a local woman who claims she can communicate with animals on a nonverbal plane.
Heartbeat Bill: Georgia's ban on most abortions after six weeks of pregnancy—proposed by Gov. Brian Kemp, an Athens native, and currently enjoined from taking effect thanks to fellow Athenian and U.S. District Court Judge Steve Jones—confused and enraged many people, especially women, in liberal Athens. Will there be repercussions at the ballot box in 2020?
Showdown at the Sugar Bowl: Before Georgia's showdown with Texas, Longhorns mascot Bevo broke out of his corral and charged at Uga X. The tussle prompted People for the Ethical Treatment of Animals to ask both UT and UGA to stop using live animals as mascots (fat chance). While it's true that English bulldogs have been inbred all to hell, we should probably note that Ugas live in the lap of luxury.
Photo Credit: University of Texas via Twitter
Like what you just read? Support Flagpole by making a donation today. Every dollar you give helps fund our ongoing mission to provide Athens with quality, independent journalism.