In one of six contested Athens-Clarke County Commission races, progressive activist Patrick Davenport is looking to oust District 1 incumbent Sharyn Dickerson.
Davenport, 38, grew up on the Eastside, is operations manager at Peachy Green Clean Co-op, a worker-owned cleaning service started by the Economic Justice Coalition, and has spent years following the news and the activities of groups like Athens for Everyone. He said he was motivated to run by an argument Dickerson made during a 2016 work session against raising wages for part-time ACC employees who earned less than $11 an hour. "We'd all like to get paid what the president of the United States gets paid, but we don't have the knowledge, skills and ability, and we haven't paid the dues to get there," Dickerson said.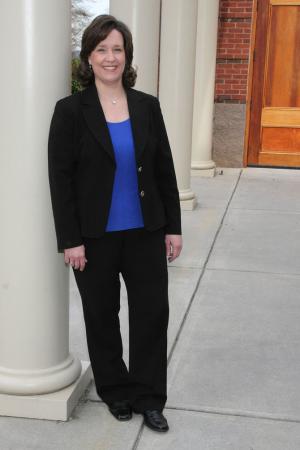 Davenport said he felt the comment belittled his mother, who worked in a factory for minimum wage for 30 years. "There are a lot of people in Athens who work 40 hours [a week], 50 hours, 60 hours, work two or three jobs, and it barely [provides] a livelihood," he said.
Beyond that specific issue, Davenport said he believes Dickerson is out of touch with parts of the district, which includes suburban and rural areas on the eastern edge of the county. For example, Dickerson co-chaired the steering committee for the county's once-a-decade comprehensive plan, but Davenport said several black churches in his neighborhood were not told about the plan and only found out about it through the media, while a meeting was held to discuss it at a primarily white church nearby. "I would include everybody," he said. "I can't say she purposefully left people out, but it's troubling to me."
Dickerson, though, said she prides herself on keeping constituents informed, whether it's through social media or a monthly newsletter. The first-term commissioner and recycling consultant also chaired Envision Athens, a planning process that brought together ACC, the school district, UGA and other local institutions and gathered public input used in the comp plan. Envision Athens drew more than 5,000 public comments. "We made an effort to have people at the table who didn't have a voice or weren't ordinarily involved," she said.
Davenport is also critical of the way ACC has handled infrastructure on the Eastside. He would like to see the Lexington Road corridor study implemented. That 2015 consultants' report referred to the Eastside as "a diamond in the rough" and recommended improvements like sidewalks, bike lanes and trails—perhaps even a brewery trail—to help it reach its potential. He said he'd also like to see bus service extended to Winterville and Whit Davis Road.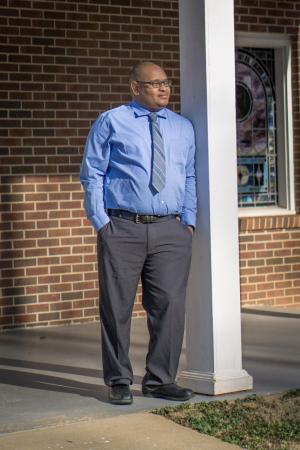 "There's still broken sidewalks. People still walk on the grass," Davenport said. "There are a lot of neighborhoods where people walk through bushes, so let's formalize that and make it a trail. Instead, we get banners."
The Lexington Road committee, of which Dickerson is a member, is indeed hanging banners along the corridor, as well as working with the Georgia Department of Transportation to do some landscaping, which she said will make it more inviting for businesses. "We're trying to do what we can to make Lexington Road a more attractive corridor," she said.
Dickerson pointed to the $4 million set aside in T-SPLOST—the 1 percent sales tax for transportation voters approved in November—for Lexington Road improvements, which could include trails, bike lanes and sidewalks. In addition, T-SPLOST includes $17 million to finish Firefly Trail, which will run from downtown Athens to Winterville, and $1.5 million for improvements at Athens-Ben Epps Airport.
Davenport said the airport funding would be better spent on sidewalks. Drawing a commercial airline is "a good idea, but not at this time a practical idea," and would mainly benefit UGA and executives at big corporations.
Dickerson said the airport has the potential to grow into a regional economic development force. Another study—"I truly feel Sharyn loves studies," Davenport said—found that thousands of potential passengers live within a 50-mile radius of Ben Epps and would fly there, given the chance, rather than Hartsfield-Jackson in Atlanta.
Athens has been without a commercial airline since 2014, when Congress canceled a federal subsidy. The county's Airport Authority has applied for a $750,000 federal grant and is in talks with Florida-based Elite Airways about providing service to either Washington, DC or New York three times a week, but it's caught up in bureaucracy, Dickerson said. "The problem is we haven't responded with what we're going to do" in terms of incentives, she said. "I'm pushing for that."
The candidates do agree on a few things, such as the need for rural broadband and a library on the Eastside. Davenport also wants an urgent-care clinic or even a hospital, and is concerned about ambulance times to far-flung parts of the Eastside. Former EMTs have criticized National EMS, which contracts with St. Mary's and Piedmont Athens Regional, and the commission hasn't looked at the issue closely enough, he said.
Local nonpartisan elections will be held May 22.
Like what you just read? Support Flagpole by making a donation today. Every dollar you give helps fund our ongoing mission to provide Athens with quality, independent journalism.