Two Athens attorneys are vying to unseat Superior Court judges appointed by Gov. Nathan Deal. Prosecutor Allison Mauldin is challenging Eric Norris, who became a judge in spring 2016, and public defender Lisa Lott is challenging former Republican state Rep. Regina Quick, who was sworn in last October.
Mauldin attended the University of Georgia for both her undergraduate degree and her law degree. After finishing law school, she clerked in Fulton County State Court. She then served as an assistant solicitor in Gwinnett County and in various roles in the Piedmont Judicial Circuit district attorney's office, based in Winder. She is currently the chief assistant district attorney for the Ocmulgee Circuit, which includes Greene and nearby counties.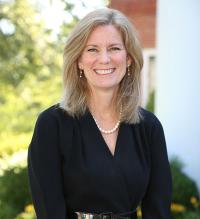 With 28 years of trial court experience that includes more than 200 jury trials, "I feel as though I'm qualified for the position," Mauldin says. She points out that all but one of the four judges—Quick—live in Oconee County, "and Athens and Oconee are two very different communities. I believe Athens needs to be better represented. I've been thinking about running for a while."
Should Mauldin be elected, she says her husband, District Attorney Ken Mauldin, will resign. He has been the DA in the Western Circuit (Clarke and Oconee counties) for 18 years and was the solicitor for 10 years before that. He's in complete support of his wife's candidacy, Allison Mauldin says.
Born in Athens, Norris moved with his family to his grandparents' Oconee farm when he was 11 and settled there when his children started public school. He graduated from North Georgia College and earned a law degree from Regent University, a Christian school in Virginia founded by Pat Robertson. He worked as a general practice attorney, focusing on civil cases, and served as a court-appointed criminal defense attorney. Norris says he stopped accepting criminal work when he became chief magistrate for Oconee County, a position he held for more than 11 years. He has also been a member of the National Guard for 33 years.
Norris believes he has the necessary legal experience to continue as a Superior Court judge because "about 50 percent of what we see are civil cases and 50 percent are criminal cases, and I have experience in both," he says. "I think being a judge is about being impartial, not having any preconceived ideas. You have to be compassionate and knowledgeable, and I think I'm both. I've loved being a judge because I think I'm making a difference and serving the community."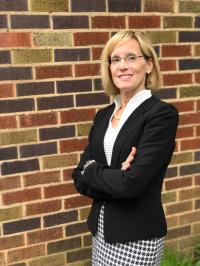 Lott is a graduate of the University of California, Berkeley and Emory Law School. She has worked as a staff attorney for the Council of Juvenile Court Judges in Atlanta, as an assistant district attorney in Gwinnett County, for the Georgia Indigent Defense Council and as a civil litigator for an Atlanta firm. For the past 18 years, she was the senior assistant public defender in the Western Circuit before resigning to run for judge.
Lott says no appointed judge should go unchallenged, and she is running so the people have a choice.
"I've devoted my entire career to public service, and as a public defender for the last 18 years, I've represented those less fortunate among us in Clarke and Oconee counties," Lott says. "I believe judges have an obligation to understand their community. As a wife, a mother [and] a public interest attorney, I know and love this community, and have the experience and heart to best serve it. I believe our courts must be about fairness and justice, not politics."
Lott's husband, Doug Haines, is well known in local political circles, having served as a Democratic state senator representing Athens from 2001–2004.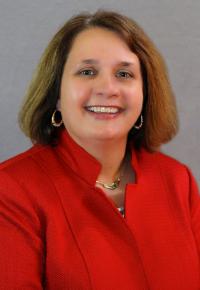 Quick earned her undergraduate degree from Auburn University and her law degree from UGA. After graduation, she worked in the law offices of John Lyndon and Jeff Gilley and of Hue Henry before starting her own practice in 1996, focusing on family law. From 2013–2017, she served as the Republican state representative for House District 117.
Quick—the first woman to serve on the bench in the Western Circuit Superior Court—has worked to improve access to justice, she says. She has partnered with the UGA law school and local attorneys to hold pop-up legal clinics, among other steps. The first clinic was in December at Rocksprings Community Center, the second at First AME Church and the third at the H.T. Edwards complex. The clinics feature lawyers giving free legal advice on laws pertaining to adoption, probate, employment and other topics someone may need help understanding. She is also planning to preside over a new initiative for the Western Circuit—a Parental Accountability Court. There are 33 such courts in the state, and they help those who are delinquent in paying child support to avoid jail and to pay child support.
Like what you just read? Support Flagpole by making a donation today. Every dollar you give helps fund our ongoing mission to provide Athens with quality, independent journalism.