Clarke County Tax Commissioner Mitch Schrader announced in March that he wouldn't run for re-election, and two candidates are running, both as Democrats, in the May 24 election to be the person in charge of collecting property taxes and registering vehicles in Athens.
Toni Meadow holds a degree in education from the University of Georgia. Prior to her employment in the tax commissioner's office, she worked in the medical field as a billing and collections coordinator for nine years. Schrader named her deputy tax commissioner in 2014.
Dave Hudgins, an Athens-Clarke County planning commissioner, YWCO board member and former school board and county commission candidate, has degrees in accounting and law from UGA and has practiced law in Athens for 25 years.
Flagpole: Why are you running for tax commissioner? What experience or education do you bring to the table for that job?
Toni Meadow: I have been a part of this amazing department for 11 years, and I am confident that I can represent the taxpayers of Athens-Clarke County in a courteous and professional manner while continuing the superior collection rate of 99 percent, one of the highest in the state of Georgia. I have worked under both Mitch Schrader and [former tax commissioner, now mayor] Nancy Denson, and I have learned from them how to run an effective office, how to be responsible for a staff of more than 20 employees, to ensure that taxes are distributed in a timely manner and to serve all the taxpayers of Athens-Clarke County.
During my 11 years I have worked front-line positions in both the Property Tax and Motor Vehicle divisions and have been the first point of contact for taxpayers. I have worked in the Delinquent Tax Division, working one-on-one with taxpayers setting up payment plans to help them meet their tax obligation. I was responsible for preparing the annual budget as well as meeting the expectations of day-to-day operations within those budget guidelines. I was responsible for the implementation of the new title ad valorem tax, effective Mar. 1, 2013, that changed the way vehicles are registered in Georgia.
Currently, I am chief deputy tax commissioner, as well as being in charge of the Accounting Department. I am involved in the budget process for the tax commissioner's office as a whole and have been involved in the preparation of the 2015 and 2016 digest, as well as the submission of the digest to the Georgia Department of Revenue. I annually attend the Georgia Association of Tax Officials conference, as well as attend continuing education classes and seminars to remain up-to-date on changes in current legislation, policies and procedures.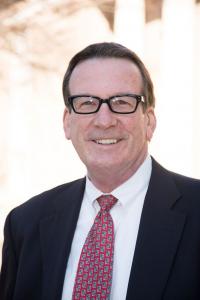 Dave Hudgins: I'm running for tax commissioner because I believe the office needs a fresh set of eyes to look at the operation of the office. I have been told by some officials that the office functions effectively, but with a budget approaching $2 million, it is an office that should also run efficiently. I'm also running because the tax commissioner is elected to represent the taxpayers. In addition to fulfilling the constitutional responsibilities and duties of the office, I will do everything in my power to ensure the taxpayers are taking advantage of all the exemptions and other tax-reducing methods that are available to them under the law.
Jan, my wife of 29 years, and I raised our two now-grown children here in Athens, and they attended public schools. Jan and her sister operate a family-owned business in Athens. As a lawyer, I have represented countless individuals who are dealing with difficult situations in their lives. As a result of these and all of my life experiences, I have developed a sense of compassion and empathy for people in difficult situations, and I will bring those traits to the office as the tax commissioner.
FP: What will you do if elected to the position? Will you change the way the office has been operating under Mitch Schrader or leave things more status quo?
TM: I will continue to serve the citizens of Athens-Clarke County with courtesy and respect, as well as continue to inform property owners of the exemptions that are available. I will work to maintain the superior collection rate that meets and surpasses our goal each year. I will continue to ensure that all taxes collected are disbursed, as required by law, to each taxing authority.
There is always opportunity for improvement; however, I don't foresee any immediate major changes to the operation of the office. Time-saving innovations are being offered to tax commissioners, and we are always researching new ways to provide better service to the taxpayers of Athens-Clarke County.
DH: As I've said above, I'll bring a fresh set of eyes to the office with the educational and professional background that lends itself to the effective operation of the office. Rather than being known as merely the tax collector, I want to be known as the tax commissioner who represents the taxpayer's best interests, both collectively and individually. I will be proactive in assisting each taxpayer to pay as little in taxes as possible, I will collect the taxes and compile the digest as is my constitutional duty and responsibility, and I will deal compassionately with those individuals who find themselves facing difficulties that must be resolved through the tax commissioner's office.
This article has been updated to correct an editing error regarding a board Hudgins served on.
Like what you just read? Support Flagpole by making a donation today. Every dollar you give helps fund our ongoing mission to provide Athens with quality, independent journalism.