Whether you went home for the summer or just took a nice, long vacation at the beach, there may have been some things you missed out on—an election, a scandal at a local hospital, a new gun law and the sale of an iconic local music venue, just to name a few. Check out last week's Grub Notes roundup for all the latest news in the food world, and peruse Flagpole's archives online if you want to find out more about what happened around here this summer.
May 19: Georgia Attorney General Sam Olens dropped a motion to claw back 21 pages of embarrassing emails among state Board of Regents officials that Flagpole intern David Schick obtained from a 2012 open records request. Among the revelations: Vice Chancellor Steve Wrigley thinks Florida is superior to UGA.
May 20: In a race that saw just 15 percent of eligible voters exercise their Constitutional rights, Mayor Nancy Denson won a second term in a resounding victory over bookseller and community activist Tim Denson. The underfunded and relatively unknown Tim Denson won four liberal, intown precincts and 40 percent of the vote overall, but Nancy Denson dominated in the suburbs and cruised to victory with 60 percent.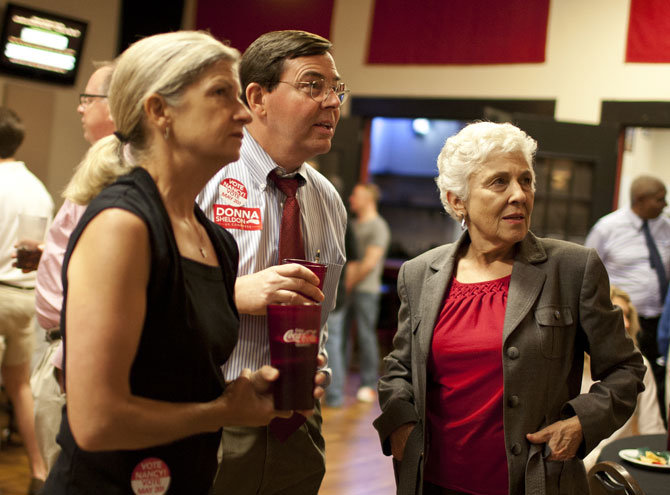 Photo Credit: Joshua L. Jones
In other races, District 5 (Normaltown, Homewood Hills) Commissioner Jared Bailey hung on to his seat, beating attorney Dave Hudgins in a rematch of 2010. Sharyn Dickerson ousted District 1 Commissioner Doug Lowry on the Eastside.
May 22: Athens Regional Medical Center and Athens Regional Health System CEO Jamey Thaw resigned abruptly, two days after doctors affiliated with the hospital cast a remarkable vote of no confidence in his leadership. At issue was the botched implementation of a new electronic medical records system that infuriated doctors and nurses. Chief Information Officer Gretchen Tegethoff followed Thaw out the door days later, and Chief Medical Officer James Moore took over as interim CEO.
May 29: The local arts community spent the spring fretting about the future of the Lyndon House Arts Center, and many were relieved when the ACC Leisure Services Department hired Didi Dunphy—who also curates at Hotel Indigo and the Classic Center—to head it up.
May 31: About 50 Athens residents took a field trip—sponsored by the Athens-Clarke Heritage Foundation—to Greenville, SC, to see their wildly successful downtown renaissance, 40 years in the making.
June 3: In spite of some pushback, Athens-Clarke County commissioners decided that allowing sheep and goats to graze on invasive plants in residential neighborhoods is not a baaaaad idea. But you still can't have chickens.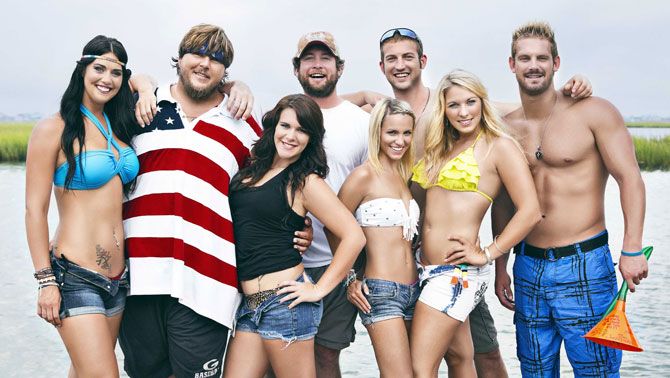 June 5: Season 2 of the CMT redneck reality show "Party Down South," filmed in Athens, premiered. The less said about this, the better.
June 10: The Athens-Clarke County Commission held a long-awaited work session to discuss pedestrian safety on Prince Avenue. Transportation and Public Works Director David Clark presented several options, including a textured crosswalk moved from The Grit to a safer location at Taziki's and overhead flashing beacons or signals.
But there was little-to-no talk of Complete Streets: Prince Avenue's plan for a road diet reducing the lanes on Prince between Milledge Avenue and Pulaski Street from four to three to create space for pedestrian refuges at crosswalks. To date, the commission has yet to act.
June 13: In a surprise move, the county Economic Development Authority voted down a $2.5 million package of tax breaks and low-interest loans for a Hyatt Place hotel attached to the Classic Center. Supporters said the hotel would help fill up the Classic Center and create jobs; critics questioned why the EDA would give the Hyatt a leg up on competing hotels and why public financing was necessary. Developer Robert Small later said he planned to move forward in spite of the setback.
June 14: Athens for Everyone, the group that grew out of Tim Denson's mayoral campaign, held its first meeting at the Athens-Clarke County Library to talk about how to implement elements of his platform. The group later decided that expanding Athens Transit (and eventually making it free) would be their first crusade.
June 20: AthFest kicked off with the Flagpole Athens Music Awards, or as Music Editor Gabe Vodicka insisted we call it, the #FAMAs. Folk-rockers Family And Friends took home both Upstart and Artist of the Year, while New Madrid won Album of the Year.
After leaving the position vacant for a year, the Athens-Clarke County Commission approved Mayor Nancy Denson's hand-picked auditor, retired department head Steve Martin, without even bothering to conduct a search.
June 28: Property owner Corky Sams sparked a controversy by painting over a David Hale mural at the former Sunshine Cycles building—the bike store moved to Baxter Street—in preparation for new tenant Philanthropy, a women's clothing store. To Hale, though, it was no big deal, and Philanthropy commissioned him to paint another one.
July 1: Marked the one-year anniversary of University of Georgia President Jere Morehead's taking office. In a Flagpole cover story, UGA faculty applauded Morehead for involving students in decision-making and for his focus on academics.
It was also the date that a new state law allowing guns in bars, churches and many government buildings took effect. But most Athens churches and bars told Flagpole they'd continue to ban firearms.
July 11: The Centers for Disease Control and Prevention accidentally sent a particularly virulent strain of bird flu to the USDA Southeast Poultry Research Laboratory in Athens, rather than a less dangerous type. Don't worry, though—the SEPRL did its job, caught the error and notified the CDC.
July 15: The Federal Aviation Administration announced that it is pulling a $1.6 million subsidy for commercial air service in Athens, effective Oct. 31. For some reason, people were upset, even though SeaPort Airlines only has six passengers per day. Anyway, the Airport Authority is looking for an unsubsidized airline.
The board of UGA's student-run radio station, WUOG 90.5 FM, dismissed longtime DJ Akeeme Martin as general manager, saying that Martin could not serve as a staffer because he's not a student and that he overstepped his bounds by negotiating with a music festival without the board's say-so.
July 18: Athens Intensified organizer Gordon Lamb announced that Killer Mike and The Egyptian Lover would join Cibo Matto as headliners for the September 11–20 festival.
July 22: Voters in Commission District 3 (including Cobbham, Boulevard, Hancock and Rocksprings) chose Melissa Link over Rachel Watkins, largely on the strength of Link's support in African American neighborhoods. Link's victory led to speculation that the commission would freeze her out because of her past criticisms of the local government.
Meanwhile, in spite of (or perhaps because of) his anti-gay, anti-Muslim and anti-immigrant beliefs, Jody Hice won the Republican runoff to replace Rep. Paul Broun in the 10th Congressional District, which includes Athens. Hice faces local lawyer and Democrat Ken Dious in the general election in November.
July 24: A committee appointed by Mayor Nancy Denson to improve traffic and spruce up businesses on Lexington Road met for the first time.
July 25: The local easy-listening station EZFM 88.1 and 89.9 FM went off the air as the signal's owner decided to stop using founder James Hutto's syndicated content. Anyone still craving a Perry Como fix can tune in at ez-fm.com.
July 28: UGA graduate Josh Murray, brother of Aaron, won the heart of Andi Dorfman on ABC's "The Bachelorette."
Aug. 1: ACC officials cut the ribbon on the Pulaski Creek Greenway, a path along Moore's Branch connecting the Leathers Building on Pulaski Street to the Council on Aging off College Avenue.
Aug. 5: Wilmot Greene announced that he'd sold the Georgia Theatre for an undisclosed sum to a group of Athens and Atlanta investors who've tapped marketing professional and former District Attorneys frontman Drew Beskin as general manager. Greene assured Flagpole that the new ownership isn't planning any changes.
Aug. 7: Yay! More student apartments downtown! The ACC Planning Commission discussed an 81-unit development on Dougherty Street. Let's just say they're not big fans.
Aug. 18: A week after Clarke County K-12 students went back to school, the UGA fall semester started. Like you didn't know that already.
Like what you just read? Support Flagpole by making a donation today. Every dollar you give helps fund our ongoing mission to provide Athens with quality, independent journalism.