Like many Athenians, I first moved into town to attend the University of Georgia. As a native of Houston, TX, I felt it was a town unlike any I had ever seen before: a small town with a big city feel; a city that is overflowing with culture, history, music and art. The longer I live here, the more fascinated I become with the size, scope and influence of music and the arts in this community. While Athens has certainly built a global reputation as an arts destination, very little research has been done to assess the full economic impact the creative industry has on this town. With an understanding of the considerable impact of this industry, the community will be better prepared to foster the future growth of the region appropriately.
Significant research has been done on the "Creative Class†by social scientist Richard Florida, but it is difficult to compare his broad definition with the uniqueness of a town like Athens. Therefore, I began doing my own research in an attempt not only to get a macro view of the overall scope of the creative industry, but, more importantly, to get a micro view of the individual local businesses that make up this specific sector.
Using Social Explorer, an online database providing data gathered by the U.S. Census Bureau, I collected statistics on Athens-Clarke County's largest industries based on number of employees. The 2006–2010 American Community Survey (ACS) states that there are 52,950 employed civilians over the age of 16 in ACC, 8,001 of whom are employed in the Arts,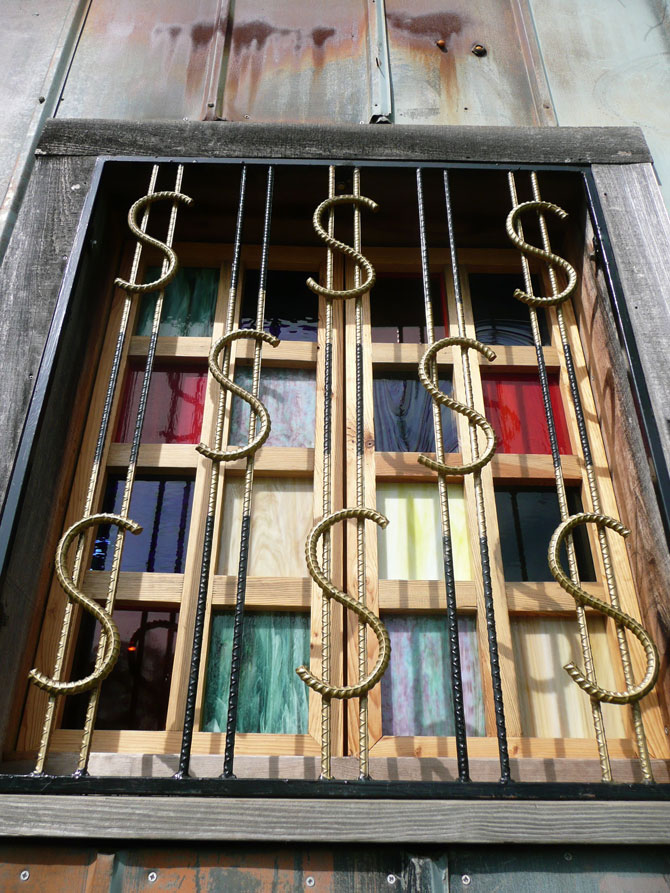 Entertainment, Recreation, Food Service and Accommodation industries. Employing 15.1 percent of the workforce in the county, this is the second largest industry sector in the county, behind only the Education, Health Care and Social Assistance industries (34.6 percent of the workforce).
To put things further into perspective, according to the ACS data, the Arts, Entertainment, Recreation, Food Service and Accommodation industries hire more than double the number of employees hired by the Manufacturing industry (3,869; 7.3 percent) and significantly more employees than Retail Trade (6,342; 12.0 percent), Finance & Insurance and Real Estate Rental & Leasing (2,039; 3.9 percent) and Public Administration (1,959; 3.7 percent).
The Arts, Entertainment, Recreation, Food Service and Accommodation industries—the "creative†sector—is not only among the most substantial industries in the county; it is also one of the few sectors that has shown significant growth over the past couple of decades. According to the 1980 Census, the creative sector employed only 5 percent (1,660 jobs) of the Athens workforce. It expanded to 12.4 percent (6,103) by the 2000 Census and, as previously stated, now sits at 15.1 percent (8,001). Compare this with Manufacturing (down 9.6 percent since 1980), Retail (down 4.3 percent since 1980) and Finance, Insurance and Real Estate (down 1 percent since 1980), and it is evident that along with Education, Health Care and Social Services, Athens' creative sector is one of the only ones that has experienced consistent growth.
While this preliminary data is quite significant, for my purposes, it was necessary to dig deeper, investigating the individual businesses that make up this sector. First and foremost, I set parameters for what should be considered a "creative†business. Fully aware that there is absolutely no black-and-white definition of what constitutes creativity, I searched for locally owned endeavors that operate, in some form or fashion, as a part of or in support of the arts. This includes the more obvious businesses including, but not limited to, music venues, art galleries, dance studios, record labels, publishing companies, designers, film production houses, local restaurants and recording studios.
But I also included businesses that help foster, market or provision the arts, such as record stores, booking agencies, public relations agencies and art supply stores. Two economic development databases were used to gather this data: Decision Data Resources and Reference USA, both of which search registered businesses in counties by use of North American Industry Classification System (NAICS) codes.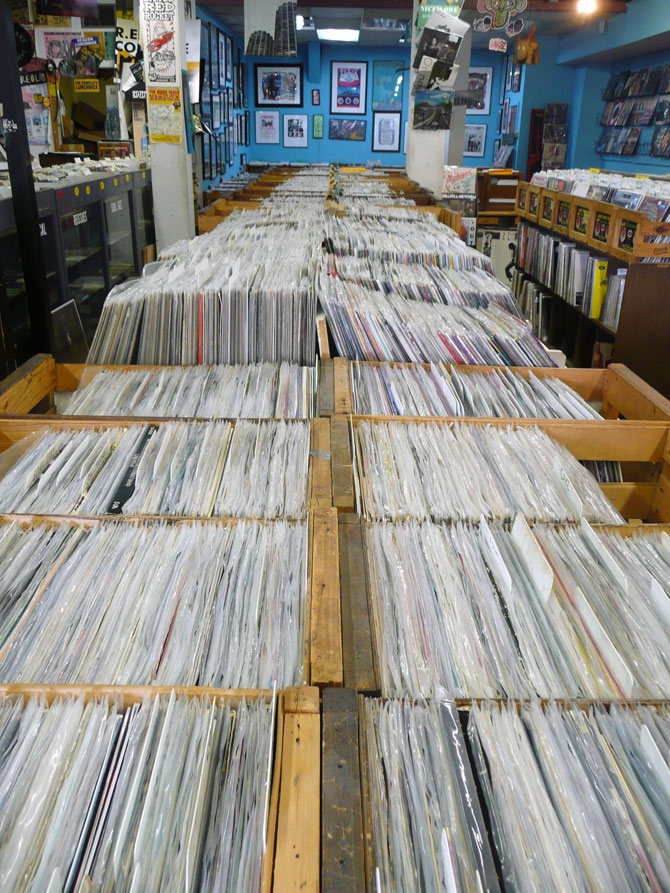 After searching the NAICS codes according to the above parameters, the next step was to remove the businesses that didn't fit, such as chain restaurants and companies that were falsely categorized under certain NAICS codes. In addition, existing businesses that did not show up in the initial search were added and researched individually. Upon completion, I had produced a running database of creative businesses located in Athens-Clarke County in fiscal year 2011, keeping in mind that some businesses still may have slipped through the cracks.
The results of this analysis paint a bright picture of the creative sector in Athens-Clarke County. In FY11, there were 465 total businesses categorized as "creative" under the parameters set, bringing approximately 3,154 jobs to the county. What is more significant is the fact that in FY11, these businesses amassed a sales volume of approximately $169,584,427. Once you add the amount of tax revenue each of these businesses brings into the county through sales and property taxes, there is no denying the fact that the creative industry is a major economic driver in ACC.
The discrepancy between the ACS data and the secondary data I compiled can be attributed to two key factors. First, the parameters I set in my search excluded both chain restaurants and accommodation businesses, both of which were included in the "creative sector" figures derived from the ACS data. Additionally, the data set I compiled only focused on registered businesses—not individual artists and musicians, who would have been included in the ACS numbers to the extent that Census respondents identified themselves as belonging to those professions. The indisputable significance of these figures cannot be ignored, and will hopefully open the door for future in-depth research on the subject.
One does not need to spend much time in Athens to see that it is a city driven by its creative culture. Athens has already solidified its reputation as a destination for the arts, earning its fair share of accolades from plenty of well renowned sources. However, in order for the creative industry to maintain its significant growth, citizens, legislators and community leaders must recognize the vital role this sector plays in the community and invest in it. As the city's unique culture continues to develop along the economic backbone that is the creative industry, Athens will further advance its reputation as a thriving center for the arts.
Cartter Fontaine is a graduate student at UGA receiving his MA in nonprofit management. With a background in economic development and community demographics, he is currently interning with Create Athens, a group committed to raising the profile of the creative community in Athens, enhancing the economic viability of creative entrepreneurs and increasing the national recognition of Athens, GA as a center for the arts.
Like what you just read? Support Flagpole by making a donation today. Every dollar you give helps fund our ongoing mission to provide Athens with quality, independent journalism.