Residents of an Eastside neighborhood are outraged after finding stickers depicting a Nazi symbol on flags and yard signs representing progressive political causes.
Lizzie Zucker Saltz, who lives in the Brookstone subdivision, said she noticed something that looked like a mandala flower on her Black Lives Matter mailbox flag. Reminded of a swastika upon closer examination, she did some online research and discovered it is a Black Sun, a symbol used by Nazis and white supremacists.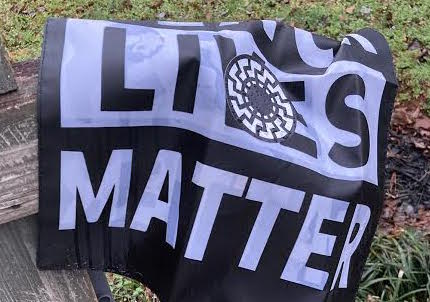 "I feel vaguely threatened and disconcerted by this defacement of my property, however minor it is in the big picture," Zucker Saltz said.
Later, a neighbor found the same sticker on a yard sign a few doors down.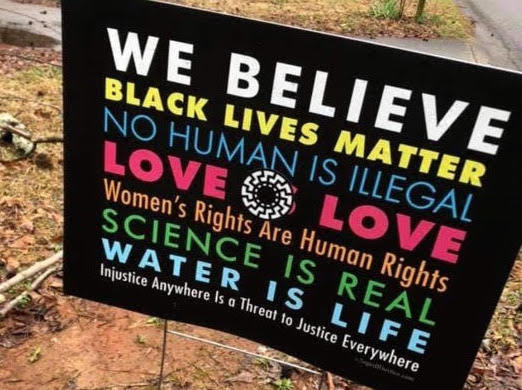 Cas Mudde, a UGA political science professor who studies right-wing extremism, confirmed that the symbol is a Black Sun, also known as a sonnenrad or sunwheel swastika.
Originally a pagan symbol, it was adopted by Heinrich Himmler as a way to link Germany to the ancient Norse while incorporating swastika and SS lightning bolt imagery. More recently, it's become associated with white supremacists like those involved in the 2017 Charlottesville riot.
It is also popular among pagans and on the death metal scene, Mudde said, but in this context, "it is clearly far right."
Mudde said that he rarely sees white nationalist symbols in Athens. Signs for Three Percenters and other militia groups are more common, he said.
Like what you just read? Support Flagpole by making a donation today. Every dollar you give helps fund our ongoing mission to provide Athens with quality, independent journalism.