With nearly twice as many votes as his nearest competitor, Athens-Clarke County Commissioner Kelly Girtz was elected the next mayor on Tuesday.
Girtz had received 60.5 percent of 15,720 votes cast with 20 of 24 precincts reporting and the other four partially reporting. Former commissioner Harry Sims received 30.6 percent, and businessman Richie Knight 8.9 percent.
Girtz called the results a continuation of the progressive wave in 2017 that swept two Democratic state representives into office in GOP districts. But Girtz also said he reached out to every part of the county during his year-long campaign and would continue to do so.
He will replace the term-limited Nancy Denson in January.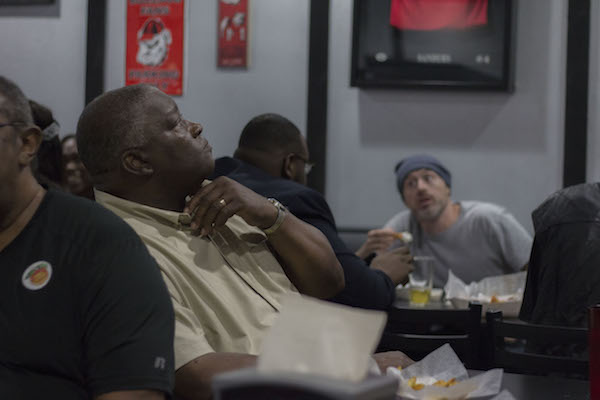 Photo Credit: Savannah Cole
Progressives also dominated county commission races. Patrick Davenport upset Commissioner Sharyn Dickerson in District 1 with 58 percent of the vote. In District 2, Mariah Parker beat Taylor Pass by just 13 votes. District 3 Commissioner Melissa Link beat challenger Tony Eubanks 71–29. In District 9 (Girtz's district), Ovita Thornton defeated fellow progressive Tommy Valentine 63–37, giving the commission three black members—Thornton, Parker and Davenport—for the first time.
Even more incredibly, two candidates avoided runoffs in three-person races. In District 7—currently represented by conservative Diane Bell—progressive Russell Edwards received 56 percent of the vote to Carl Blount's 34 percent and Bill Overend's 11 percent. In District 5, Tim Denson won 52 percent of the vote, soundly defeating the less vocal but also progressive incumbent, Jared Bailey, who received 25 percent, and Danielle Benson, who received 24 percent.
In school board races, LaKeisha Gantt upset District 7 incumbent Carol Williams with 56 percent of the vote, and Kara Dyckman won the District 5 race over Imani Scott-Blackwell, also with 56 percent.
The District 5 school board race was the lone defeat for the progressive group Athens for Everyone. Otherwise, their entire slate of candidates—Girtz, Davenport, Parker, Link, Denson, Edwards, Thornton and Gantt—won, mostly by large margins.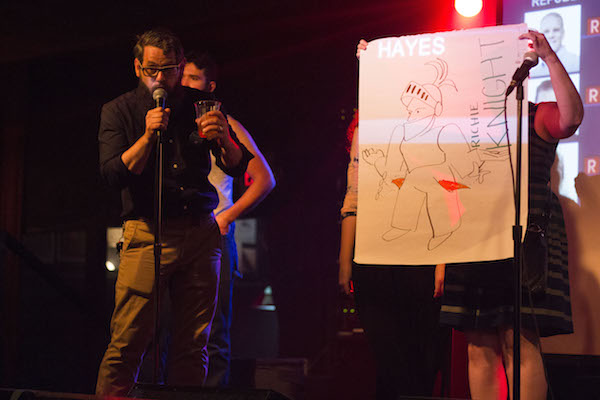 Photo Credit: Savannah Cole
It's almost unheard of to beat a sitting judge, but public defender Lisa Lott ousted newly appointed Superior Court Judge Regina Quick, and it wasn't even that close, 55–45. Judge Eric Norris held on to his seat on the bench 51–49 over Allison Mauldin. The nonpartisan races took on partisan overtones, since both judges were appointed by Republican Gov. Nathan Deal and Quick was a GOP state representative, but some liberals expressed hesitation about Mauldin because of her background as a prosecutor.
Perhaps the most surprising result of a night full of surprises, though, was in the 10th Congressional District. Tabitha Johnson-Green is poised to possibly win the Democratic nomination without a runoff despite being completely unknown in the Democratic stronghold of Athens and not joining the race until March. She had 50.1 percent of the vote with 96 percent of precincts reporting. If she drops below 50 percent, she will face Chalis Montgomery, who finished second with 26 percent. Richard Dien Winfield received 23 percent.
Rep. Jody Hice easily beat back two challengers, winning 79 percent of the vote.
Like what you just read? Support Flagpole by making a donation today. Every dollar you give helps fund our ongoing mission to provide Athens with quality, independent journalism.