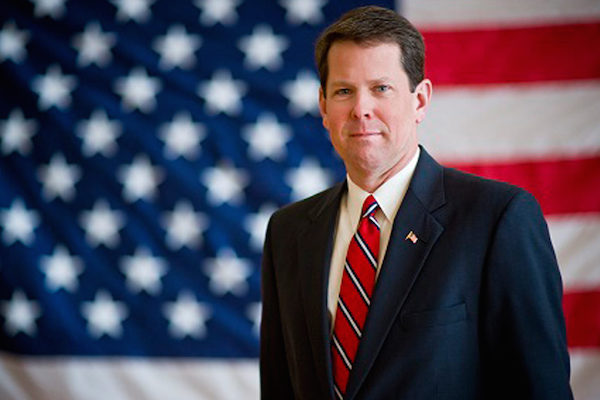 This morning, the AJC's Political Insider picked up on Flagpole's Friday report that Clarke County Sheriff's Office will no longer detain undocumented inmates past their release points to give Immigrations and Customs Enforcement time to deport them.
The news came as a relief to many in Athens, but the Insiders wondered when Secretary of State Brian Kemp would weigh in.
Sure enough, this tweet came soon after:
By refusing to honor ICE detainer requests, local leaders are undermining the rule of law and endangering our families. As governor, I will end sanctuary cities before criminal aliens claim another victim. https://t.co/gz9T2eCAdj #gafirst #gapol #gagop #maga

— Brian Kemp (@BrianKempGA) April 16, 2018
Keep in mind that the sheriff's department will continue to tell ICE when a suspected undocumented immigrant is booked into jail, as required by state and federal law, and thus Athens will not be a sanctuary city, where all communication with ICE is cut off.
But Kemp, an Athens resident, is running for governor on a Trump-like platform that includes cracking down on undocumented immigrants. He has pledged to create a database of criminal undocumented immigrants and force local governments to cooperate with ICE. (A bill requiring law enforcement agencies to honor ICE detainers failed in the legislature this year.)
We now anxiously await the AJC's post about our post about their post about our post.
In between Friday's post and now, Democratic congressional candidate Chalis Montgomery also weighed in on Sheriff Ira Edward's new policy:
"We are inordinately pleased with Sheriff Edwards' lawful decision on this, as it protects families from being torn apart," said Montgomery, who lobbied Congress on immigration reform as part of the Evangelical Immigration Table. "Organizations such as Dignidad Imigrante en Athens, the Interfaith Sanctuary Coalition and Athens For Everyone mobilized our community to fight these deportations at every turn. This victory belongs to them."
Like what you just read? Support Flagpole by making a donation today. Every dollar you give helps fund our ongoing mission to provide Athens with quality, independent journalism.