A man shot and killed a woman during a domestic dispute off Hawthorne Avenue this afternoon, then turned the gun on himself.
An Athens-Clarke County police officer responded to a call at about 4 p.m. about a domestic dispute involving a handgun at the Columbia Brookside apartment complex.
Nicholas Head shot and killed Quintavia Wade, 28, "immediately, as soon [the officer] as arrived and got out of his car," ACCPD Chief Scott Freeman told reporters at a news conference tonight. "The officer witnessed this shooting, and he returned fire in an effort to stop the threat."
The officer, five-year veteran Edward Herron, fired at least three shots after ordering Head to drop his weapon, according to Freeman. Instead, Head shot himself in the face.
Freeman said Head is in custody and in intensive care for a gunshot wound to the face. Head inflicted that wound on himself, but it's possible Herron also hit him while returning fire, although Freeman said he is not "100 percent sure." As is typical with officer-involved shootings, the Georgia Bureau of Investigation has taken the lead on Herron's involvement. He is on leave until the GBI completes its investigation.
"I believe the officer did an exceptional job in his response to the entire incident, and quite frankly, I believe he is to be commended for a job well done," Freeman said.
Wade, a mother of three who worked at Caterpillar, was a friend of another woman who was involved in the dispute. Neighbors and relatives said she was best friends with the mother of Head's child, to the point where they called themselves cousins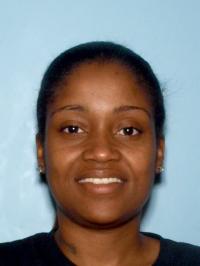 "It's sad because she didn't have nothing to do with it," neighbor Heather Webster said.
"She tried to help somebody else and got shot," added Wade's aunt, Sherrin Thompson.
Head and the woman with whom he had a relationship were involved in another domestic dispute earlier today on Mabry Drive, on the Eastside, but when officers responded to that dispute at about 11:40 a.m., Head was gone, Freeman said. He said he wasn't sure if Head had a history of domestic violence and didn't know of anything police could have done to prevent the shooting.
Columbia Brookside, where the shootings happened, is a new mixed-income community on the site of the former Jack R. Wells public housing complex, often known as Pauldoe, built by the Athens Housing Authority with federal tax credits in partnership with a private developer. It includes public, subsidized and market-rate apartments and townhouses.
Several residents and visitors said the shooting happened out of the blue, and they still feel the neighborhood is safe.
"It's a nice, quiet neighborhood," Thompson said.
The shooting death was the second in three days in Athens. On Saturday, 31-year-old Quentin Jermaine Neal shot and killed Sheldon Ellis at an Eastside apartment complex. Police are investigating whether the shooting was justified.
It's also the second officer-involved shooting during Freeman's two-year tenure as police chief. Last year, an officer shot a man who appeared to be reaching for a gun while being questioned at an Eastside gas station. The man survived, and the officer was cleared of wrongdoing.
Like what you just read? Support Flagpole by making a donation today. Every dollar you give helps fund our ongoing mission to provide Athens with quality, independent journalism.