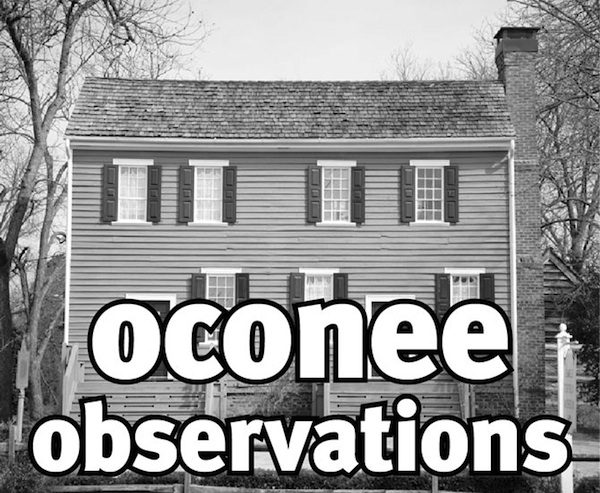 Oconee County will hold three meetings between now and Dec. 11 that will provide an overview of the Mars Hill Road widening, a discussion of space needs for the county in coming years, and the expectations of the county's representatives to the General Assembly as that body gets ready to meet in January.
The meeting on Mars Hill Road will be from 6–8 p.m. tonight at the Oconee County Civic Center, 2661 Hog Mountain Road, west of Butler's Crossing. Project design details will be presented to the public.
The Oconee County Board of Commissioners is holding a called meeting at 5:30 p.m. on Dec. 9 in the courthouse in Watkinsville to discuss future space requirements of Oconee County offices, with a focus on non-judicial departments now using the courthouse and the Courthouse Annex across the street.
The legislative overview meeting will start at 10 a.m. on Dec. 11 at the Oconee County Chamber of Commerce, 55 Nancy Drive in Watkinsville.
The Mars Hill Road meeting was announced two weeks ago by the Georgia Department of Transportation, and the legislative session is an annual event hosted by the Chamber.
The called meeting on space needs is the result of a push by the four voting commissioners to open up discussion of the future of the courthouse.
For more, visit Oconee County Observations.
Like what you just read? Support Flagpole by making a donation today. Every dollar you give helps fund our ongoing mission to provide Athens with quality, independent journalism.