The gargantuan new Grand Hall at the Classic Center might be good for something other than packing in Methodists after all.
Executive Director Paul Cramer recently revealed plans to buy a scoreboard and bleachers for 2,500 people that would allow the convention center to bring in sports and other "arena-style" events like the circus, martial arts, cheerleading competitions, figure skating, ice shows, volleyball matches and roller derby. The Grand Hall could even be converted into a skating rink like the one at the Savannah Civic Center.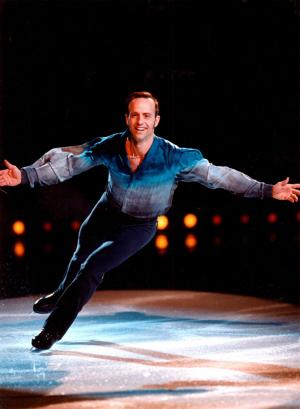 Photo Credit: Crown Media
"Now that we expanded the exhibit hall, we can really do a different style [of] event than we've ever done before," Cramer said.
Since the capacity of its largest room has tripled, the Classic Center is experiencing a parking crunch (as Flagpole employees who park in its deck can attest). About 10,000 people can cram inside the center at one time, but they only have 600 places to park.
The good news for those New Urbanists driven to drink by the explosion of parking decks downtown: A consultant did not recommend that the Classic Center build a second deck. Instead, the consultant recommended adding 130 spaces to the existing deck (which was built to accommodate an expansion), paving a gravel lot next door and using vans to shuttle convention-goers to and from other decks downtown and on campus.
The two projects combined will cost about $3.6 million. But don't worry, the Classic Center is doing just fine financially. In the past year, it turned a $355,000 profit on revenues of $5.7 million, a 14 percent increase over last year, mainly due to the recent expansion. (Profits go into a fund for future maintenance and equipment.) Hotel/motel tax collections, of which the Classic Center receives a four-sevenths share, are up $140,000 over last year, a sign that Athens' economy in general, and tourism in particular, are recovering. Cramer called it the Classic Center's best year ever.
Two sold-out Daniel Tosh stand-up shows last month didn't hurt, either, although some board members weren't familiar with his YouTube-y brand of humor. "I feel so ignorant," Gwen O'Looney said at an authority meeting last week.
"It's a younger demographic," Cramer said.
The improvements Cramer is proposing shouldn't cost taxpayers a penny. He thinks he can draw 50 to 60 more events with the new spectator setup, which in turn translates into more clients, more visitors and more hotel/motel taxes for the Classic Center's coffers. And more parking spaces also means more revenue. Cramer said he will ask the Athens-Clarke Commission for permission to issue bonds in September or October, but he isn't asking for any cash. The projects will pay for themselves, he said.
Downtown Traffic: You may have noticed that road crews have been repaving the stretch of Broad Street between Alps Road and Hancock Avenue. Those crews are moving downtown—just in time for the start of UGA's fall semester.
For the next six weeks or so, workers will be repaving almost five miles of U.S. Highway 78 between Hancock Avenue and Gaines School Road. The project will require nightly lane closures from 7 p.m. to 6 a.m. Lanes will be closed downtown every Saturday and Sunday night during August, and no parking will be allowed on Broad Street on those nights, according to the Georgia Department of Transportation.
Diversion Center Underused: Some ACC commissioners who have supported a work-release center for nonviolent prisoners now fear that the expensive facility isn't being fully utilized.
Commissioner Kathy Hoard asked county manager Alan Reddish earlier this month to look into "why that facility is not being overrun with folks that we would like to help, and who would also like to change their lives."
"We've made a huge public investment in that center," Hoard said. The diversion center, located near the county jail off Lexington Road, is intended to "alter the lives of people in a very positive way," she said. It could hold up to 80 men, but in some weeks "far fewer" than the present 45 have been booked in, she added.
"We'd like to be at capacity, but we don't consider ourselves way behind," diversion center Superintendent James Parrish said. "We didn't want to set our ambitions high enough that we were going to fail." He expects to fill all 56 beds at the facility "in a month or two," and expansion to 80 beds is "in the talking stage," he said.
Offenders picked for the program are moved from the jail into the dorm-like center, allowed to work and offered GED classes and drug counseling. The center tries to give them no "reason to come back to the criminal justice system," Parrish said. In part, the diversion center is intended to reduce recidivism; the average jail inmate has been booked a dozen times before. Many are simply awaiting trial and can't afford to bond out, owe child support or have violated their probation for nonviolent crimes, often by testing positive for drugs.
There have been no accusations of new crimes against any participant in the program, who are vetted by two committees and the sentencing judge, Parrish said. "We do release them every day to go to work, so we're certainly not going to put anyone in here that may be a community threat," he said. [John Huie]
AthFest Grants: The nonprofit AthFest Educates will be accepting applications for $250-$1,000 arts and music mini-grants starting Thursday, Aug. 1 through Friday, Aug. 9. Public schools and other education organizations are eligible to apply for funding for instrument purchases, field trips, performances and scholarships. Application forms are posted at athfest.com.
Invasion of the Paper Snatchers: Last week's Flagpole, which featured an investigative report into the ousting of longtime Athens Downtown Development Authority Executive Director Kathryn Lookofsky and Athens-Clarke Auditor John Wolfe, surely flew off the shelves. By last Thursday morning, all 170 papers we put in the box outside City Hall Tuesday evening were gone. We restocked it with 30 more papers Thursday evening, and Friday morning, they were gone, too. Either Flagpole is even more popular than we thought, or someone at City Hall didn't want you to see that issue.
Like what you just read? Support Flagpole by making a donation today. Every dollar you give helps fund our ongoing mission to provide Athens with quality, independent journalism.