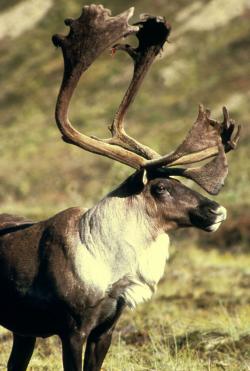 Christmas in Athens: It was December 24th on College Ave. in the dark, when I seen a man chilling with his dog in the park/ I approached very slowly with my heart full of fear. Looked at his dog, oh my God, an ill reindeer/ But then I was illin' because the man had a beard and a bag full of goodies, and 12 o'clock neared…
So, what was in the bag, you ask?
Mayor Nancy Denson must have been a bad girl this year, because Santa didn't bring her a Walmart. But Russell Edwards woke up Christmas morning to find a 35,000 square-foot box under the tree.
Downtown Athens got a master plan, although a river district was just a bit too expensive for its parents to afford this year, what with the economy and all. Classic Center Executive Director Paul Cramer got Hancock Avenue, and if he's really good, next year Santa will give him the News Building.
State Rep. Doug McKillip got a shiny new Republican district to run in, but then Santa went and gave his seat to Regina Quick.
Commissioner Alice Kinman got a complete streets policy. Commissioner Jared Bailey is seriously on Santa's shit list, because he got a Cobbham frat house and the Buena Vista Heights historic district debacle. Commissioner Doug Lowry donned a fake beard and slid down Manager Alan Reddish's chimney to deliver a stocking full of coal.
St. Nick brought University of Georgia employees a big, 80-year-old pool. Oh, wait, that was regifted.
Congressman Paul Broun got nothing, because Santa Claus doesn't exist—he isn't mentioned in either the Bible or the Constitution.
These Are My Guns: The shooting spree at Sandy Hook Elementary in Connecticut drew sympathetic statements from nearly every politician in the land. "Shocked by the news of the shooting in #Newtown." U.S. Rep. John Barrow (D-Augusta) tweeted. "My thoughts & prayers are w/the families & victims of this tragedy." File that under: Things you should have thought about before you bragged, "These are my guns now, and ain't nobody gonna take 'em away," in a campaign ad.
Broun, a Second Amendment absolutist, had this to say: Nothing. Nothing whatsoever.
You Can't Be Serious!: Cue John McEnroe throwing a racket. The Athens-Clarke Leisure Services Department is ending its relationship with the trainers at Tennis for Life and, as with just about everything Leisure Services-related, there is some grumbling going on about it.
Director Pam Reidy says she crunched the numbers, and it would cost less money to hire an in-house tennis teacher, rather than continuing to contract with Tennis for Life. "We'll still be able to offer the service and make it more profitable for the department," she says.
Construction at the new tennis center at Southeast Clarke Park is running behind schedule, and it's now opening in June, Reidy says. Once it's done, Leisure Services will briefly close the courts at Bishop Park to refurbish them. "We had expected it to be seamless, but with the tennis center not opening on the day we thought it would, there's a little bit of a lag time," she says.
Leisure Services is interviewing candidates now, but there won't be any program for the next two to three months. (Tennis for Life's Stacy Venker turned down the job, according to Reidy.) The Clarke-Oconee Tennis Association recently recognized Venker and Tennis for Life for their 25 years of service to the community.
"Most tennis players were surprised by the ACC decision, and many were not pleased," COTA President Robin Stevens says. "However, COTA will continue to support Athens public tennis programming in whatever business model ACC puts forth."
Redistricting Reminder: As of Jan. 1, there's about a 50-50 chance that you'll have a new Athens-Clarke commissioner. State legislators drastically redrew the district map last spring, and those changes are now taking effect. Many Cobbham residents for example, are moving from Jared Bailey's district to George Maxwell's, and many Eastside residents will now be represented by Harry Sims, rather than Andy Herod. Kelly Girtz and Mike Hamby now have single-member districts, instead of representing half the county each. Girtz's runs northeast from Pulaski Heights, taking over a chunk of Sims' former district, while Hamby's includes much of what is now Kathy Hoard's territory from Five Points to the west.
Here's a link to the maps.
Walmart Watch: Time to rename this segment, I guess. Sights on Selig? Eye on Applebee's? The Anthropologie Observer? While you're mulling it over, take a gander at www.seligathens.com, in case our Russian novel of a story last week didn't sate your appetite for information about Selig Enterprises' new Oconee Street development plan.
Like what you just read? Support Flagpole by making a donation today. Every dollar you give helps fund our ongoing mission to provide Athens with quality, independent journalism.