When Athens-Clarke Commissioner Kathy Hoard moved to Athens 30 years ago, as she drove in on Atlanta Highway, she didn't exactly like what she saw. ""I burst into tears," she says. "I had never been to the community before, and I was horrified."
The corridor has long been an eyesore, a poster child for sprawling, car-oriented development and a sign of Athens' impending Snellville-ification. But if downtown is the beating heart of Athens, culturally and economically, then Atlanta Highway is the lungs—not as poetic, but equally important. Its chain eateries and retailers employ thousands of local residents and generate millions of dollars in tax revenue.
Although still thriving, Atlanta Highway is on the verge of going on life support. Just as Georgia Square Mall almost killed downtown by luring department stores to the suburbs before bars and restaurants took their place and saved it, growth intown and further out in the suburbs is now threatening Atlanta Highway.
"It's bad, and it's going to get worse," says incoming Athens-Clarke Commissioner Jerry NeSmith, who will represent that area starting in January. "We have to figure out a way to keep it not-so-bad and to bring it back."
The Latest and Greatest
Before Georgia Square Mall was built in 1981, "[i]t used to be the country when I was a boy," says Athens Area Chamber of Commerce President Doc Eldridge. "The only thing out there was Alewine's salvage yard."
Soon after, Perimeter Square brought in "a who's who of big box power center retailers" like Walmart and Books-A-Million, says Athens commercial real estate consultant David Dwyer. More and more shopping centers followed suit as the area built up.
It wouldn't last. When Walmart decided to start building supercenters, in 2003, blocked by neighborhood opposition from locating on Mitchell Bridge Road, the company moved its westside Athens store to Epps Bridge Parkway, where Oconee County officials opened up untouched land for commercial development. Walmart started a chain reaction; other stores in the aging Perimeter Square complex shuttered as well. "It's been a challenge," Dwyer says. "In many ways, it's a functionally obsolete property."
More retailers with outposts on Atlanta Highway, such as Circuit City, Play It Again Sports and Hi-Fi Buys, closed their doors, some of them slamming shut when the economy cratered in 2008. Other companies, like Sears, Toys 'R' Us and Best Buy, continue to struggle in the down economy as shoppers increasingly turn to the Internet for purchases.
Now, NeSmith and other county officials are raising the alarm about Epps Bridge Centre, a 500,000 square-foot outdoor mall under construction off the new Athens Perimeter-Oconee Connector interchange. Just one tenant, a 16-screen movie theater, is officially signed up for the new shopping center, but Athens-Clarke officials fear it could pull Atlanta Highway retailers out to greener pastures over the county line. "That's a huge site," says David Dwyer. "I think you can see it from outer space. The bad news is, it's sucking every tenant out of Atlanta Highway."
The developer, Frank Bishop, did not return a call seeking comment. "I would assume he has several significant tenants to entice him to move forward," Eldridge says. He is skeptical, though, of the idea that Atlanta Highway will become a postapocalyptic landscape. "I don't think it'll be a ghost town," Eldridge says. "I've heard some of the predictions of doom and gloom. We're going to need to work on it, but I don't think there'll be a mass exodus."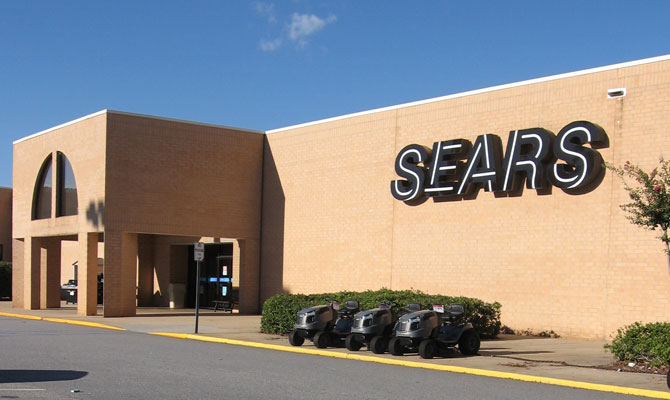 It's happening all over the country, though, as big boxes and older malls either close up shop or move, leaving desolation in their wake. "We might be over retail, and a lot of communities are struggling with the same challenge," says Stephen Arms, a developer who serves on an Urban Land Institute smart-growth committee.
In cities like Oakland, CA, Phoenix and Winston-Salem, NC, aging, vacant commercial space has been converted into offices, schools or light manufacturing facilities. Eastwood Mall, the Southeast's first indoor mall in Birmingham, AL, was razed in 2006 to make way for a Walmart Supercenter.
Across the street, Century Plaza sits empty, its tenants put out of business by newer malls. The owner has been trying to convince Birmingham and surrounding cities to turn Century Plaza into a regional courthouse and jail with no success, according to the Birmingham News. Gwinnett Place Mall is also mostly vacant; the county started a Community Improvement District to plan for redevelopment, which suggested a New Urban mixed-use town center, but no one has stepped forward to do it, the Atlanta Journal-Constitution reported in May. "These shopping centers are sitting empty because everyone's moving out to the latest and greatest, which happens to be further and further out," says Keith Douglas, vice president of Whiting-Turning Construction in Atlanta.
On the opposite end of the spectrum, a proposed hotel, student apartments and Selig Enterprises' Oconee Street mixed-use development in and around downtown, the new Longhorn Steakhouse and healthcare offices on West Broad Street and a Dollar General at Baxter and Rocksprings streets show that developers are looking to the urban core. "Everybody wants to be intown now," Dwyer says. "It's a herd mentality."
Roadblocks Ahead
Mayor Nancy Denson appointed a committee earlier this year to look at ways to spruce up Atlanta Highway. Chaired by Commissioner Mike Hamby, it's spent the past three months meeting with Athens-Clarke planners and transportation officials and experts like Dwyer, Douglas, Arms and Dan Nadenicek, dean of the University of Georgia College of Environment and Design. Next, the committee plans to survey business owners and hire a consultant to provide advice on infrastructure and streetscape improvements. "What we need to do is make this a more attractive place for people coming into town and people in town," Hamby says. "You can't underestimate Atlanta Highway and all it does for this community."
Traffic, of course, is a big problem. About 40,000 cars travel down Atlanta Highway each day, spiking to 60,000 during the holidays, Athens-Clarke Transportation and Public Works Director David Clark says. The interchange at the Athens Perimeter should be turned into a cloverleaf to handle traffic better, and improvements are needed to Mitchell Bridge Road, he says. "The Loop is such a mess at certain times of day, that left turn there, it's like swimming upstream," he says.
Funding, unfortunately, is scarce. Northeast Georgia voters rejected a sales tax referendum in July that would have paid for a new Loop interchange off Atlanta Highway and revamped the intersection with Mitchell Bridge Road. The state Department of Transportation, at some point, intends to widen Atlanta Highway to eight lanes near the mall—something ACC opposes, Clark says. Nadenichek advocates beautifying the road and improving traffic flow rather than widening it. "Anything we can do to make it more parkway-like is advantageous to some degree," he says. "That's not easy to do the way the land is now, but it's not terribly expensive."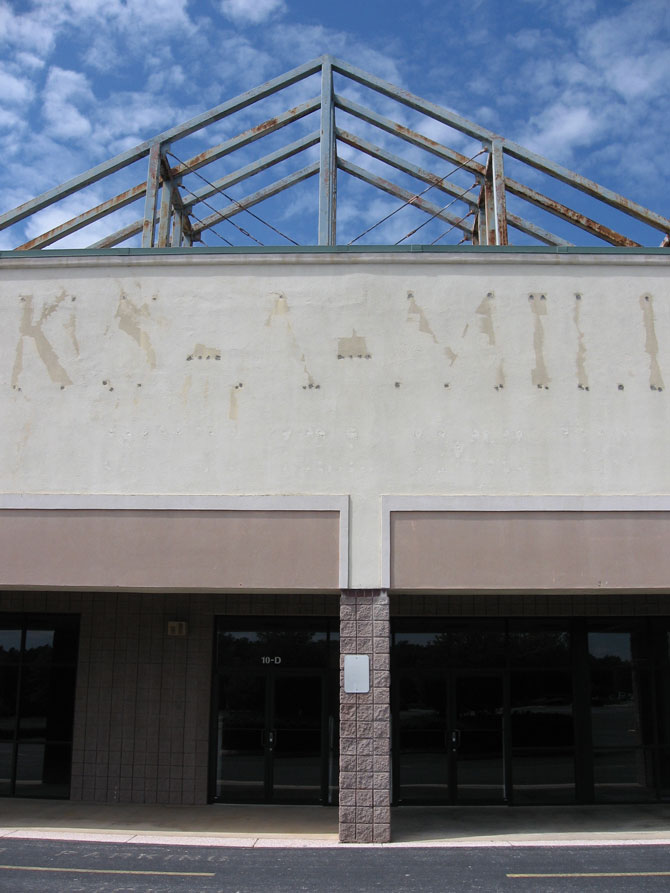 One easy fix is to connect parking lots so drivers don't have to make two left turns to get to a different store, but property owners are opposed to it, Athens-Clarke Planning Director Griffin says. At the same time, the commission will consider easing zoning restrictions on parking and trees that developers and corporate retailers often complain about, as recommended by Denson's economic development task force.
In spite of congestion and a still-lagging retail sector, the corridor is showing small signs of revitalization. For example, Athens Church recently renovated and moved into the old Walmart in Perimeter Square. "What they've done with that building is nothing short of remarkable," Dwyer says. A Jittery Joe's opened up in a defunct car dealership's showplace, where Kingswood neighborhood association president Rick Kopp and other activists meet to discuss neighborhood issues. "It's a multi-use thing that I think would be a good way to go here," Kopp says.
The new Caterpillar plant in Bogart is expected to spur new development—some wanted, like suppliers on land zoned industrial, but some unwanted. A developer asked for rezonings to build a convenience store and a fast-food restaurant on residential lots at the entrance to a subdivision across Monroe Highway from the Caterpillar site but withdrew the requests earlier this month in the face of opposition.
"I think we're going to have to be prepared," NeSmith says. "Our land use plan is good. We just need to follow it, and we'll be fine." Griffin expects more between the U.S. Highway 78 turnoff and Bogart, where Atlanta Highway narrows to two lanes. "The character of that roadway changes significantly from that intersection going west, and there's going to be a lot of pressure," he says.
The area has several hundred acres of vacant office and industrial land, as well as 1,800 residential lots that are platted but unbuilt, Griffin says. A massive development with a hotel, apartments, houses and commercial space called Winslow Park is on the books for the area, as well. Although it's gone through foreclosure and flipped several times, the current owner plans to move the project forward, Commissioner Jared Bailey says.
But private investment may not be enough. Nadenichek cites a 2010 Georgia Tech study, From Redfields to Greenfields, as a good place to start. The study of six cities found that, because of a glut of vacant commercial property and because a third of commercial loans are underwater or in the red (hence the term "redfield"), empty shopping centers are nearly impossible to redevelop. The report suggests the park-deprived City of Atlanta should invest $5 billion in vacant commercial property and either turn it into greenspace or hold it and sell it to private developers when the market rebounds.
ACC could offer tax credits to spur development or buy land piece by piece while prices are low to turn it into a UGA research park one day. Whatever the solution, it has to be creative in an era when driving a gas-guzzling car to a brick-and-mortar store seems as archaic as walking to shop downtown did in the 1980s.
Like what you just read? Support Flagpole by making a donation today. Every dollar you give helps fund our ongoing mission to provide Athens with quality, independent journalism.