PASSING BY: Composer, producer, violinist and songwriter Annie Leeth has a new single called "Alone (Anyway)" out this week on Apr. 28 courtesy of Super Canoe. Although currently based in Atlanta, Leeth has long and strong ties to Athens. This new track is a lilting hymn rendered in soft focus. It's entirely pleasant but also sparse and kind of barely there. Like a breeze or a bird passing by. And, actually, this kind of subtle beauty matched with a sense of impermanence is a Leeth trademark. This should be available on all major services, as well as Leeth's own Bandcamp page. For more information please see annieleeth.com and annieleeth.bandcamp.com. To learn more about the work Super Canoe does, please see supercanoe.co.
AND THE WINNER IS… : The ceremony and live show for the 2021 Vic Chesnutt Songwriter of the Year Award will happen at Creature Comforts Thursday, May 6 at 7 p.m. Tickets are $25 and only available at the door. While the in-person show has limited outdoor seating, the event will also be live-streamed. Founded and presented by the Classic City Rotary Club, this award has now become part of the Athens cultural fabric and an honor our scene looks forward to celebrating each year. The live show will consist of performances from Caroline Aiken, Jim White, Sylvie Simmons, Marc Anthony Thompson and Jim Willingham. Each finalist will also perform. This year's finalists in the "Career" category are Bo Bedingfield, Cassie Chantel and Jim White. In the "Fun" category are Kxng Blanco, Charlie Hartness and WesdaRuler featuring Louie Larceny. Good luck to all finalists! For more information please see vicchesnuttaward.com. 
KING'S COURT: It's been a minute since we talked about Athens' nonstop multi-genre talent Razzi King, so now is as good a time as any. The latest entry into his enormous and growing catalog is the four-song EP Nobody's Business But Mine. As he's done previously, King includes a mix of styles in this small package. He plugs modern dub reggae on opening track "Mi Fi Up Fi Youth Bless Up" before sliding into a pretty on-point cover of Hawkeye's "Bad Long Time." Next, King delivers two straight Trap tracks ("Tell Me Nothing" and "Nuffa Dem Dead") to close the record out. Nothing too mind-blowing or utterly essential here, but it's worth a listen, especially if you're new to Razzi King. Check it out at echobassrecords.bandcamp.com.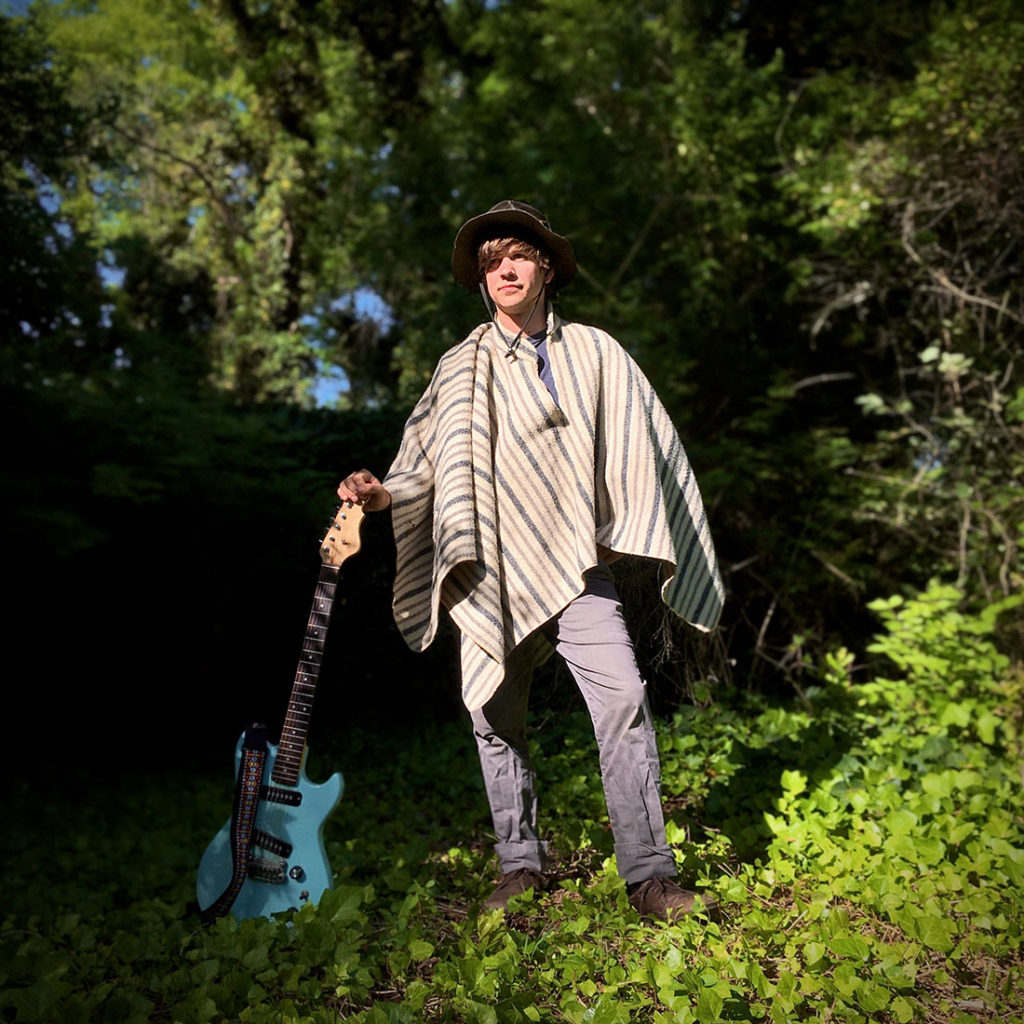 SPICE WORLD: Cinnamon Queen is the name of the new project by songwriter, singer and musician Ryan Donegan. He's just released an album named Righteous Nobody. It arrives fully formed with no artistic or technical hesitation, and Donegan is backed by a sizable list of contributors. The album is a very consumable 10 tracks and is packed with hooks, melodies and memorable segments, and although there are numerous Athens records in recent memory that fit this bill, there's not been one with this sort of musical specificity since Grass Giraffes' final release nearly a decade ago. Cinnamon Queen, though, doesn't have the same sense of guitar heroism nor the same sense of urgency. Especially well-received here are "Pale Green Eyes," "England" and "New Artifacts." Mostly this travels a path of light psych and Amer-indie-pop, and you can join along at cinnamonqueen.bandcamp.com. 
THE LONG RUN: Kenosha Kid head creative Dan Nettles wrote one song per day during October 2020. This collection, named The October Book, is to be released as a triple vinyl LP this coming Oct. 31. Preorders are happening as we speak and they are a very reasonable $31 for the collection. Now pay attention to this next part. Those who preorder will, of course, receive the LPs as one whole set in October, but will also be parceled out digital tracks along the way. Plus, the album will not be released to traditional streaming services until November. Nettles reports that after the tracks were composed he brought in collaborators across the United States and even Europe and the UK. Needless to say, this was a huge amount of work, and kudos to him for keeping on keeping on. For more information and to preorder please see kenoshakid.bandcamp.com.
GOOD CLEAN FUN, HAVE ANOTHER STICK OF GUM: The crew that are the undisputed Athens Heavy Metal Champions of the World—i.e., Shadebeast—are seriously committed to fostering and preserving the heavy music community. To this end, the record shop on Chase Street will pivot to a private social club with a retail counter open to the public on Fridays and Saturdays. They also say, "Any heavy band playing Athens has our HQ available to them as an extended 'green room' and chill spot before, during and after [a] show. Our house is your house." This move is supported by their Patreon page, which is already pretty steady with supporters. There's lots of cool information there, too. While I myself could never be called anything but a tourist in Metal World, it is utterly inspiring and energizing to see what these folks are doing. So many folks provide ample lip service to supporting their artistic community, but here's where the rubber meets the road. You can check out the Shadebeast Social Club at patreon.com/shadebeastSC and get more info on all things related via shadebeast.com.
Like what you just read? Support Flagpole by making a donation today. Every dollar you give helps fund our ongoing mission to provide Athens with quality, independent journalism.