THE ATHENAEUM (287 W. Broad St.) The Lamar Dodd School of Art presents its annual MFA Thesis Exhibition titled "Whistling in the Dark" with works by Mac Balentine, Matthew J. Bown, Caitlin Adair Daglis, Alex McClay, Katharine Miele, Ciel Rodriguez and Kelsey Wishik. The new gallery is open Thursdays–Saturdays, 10:30 a.m.–5 p.m. Exhibition on view through May 15.
ATHENS INSTITUTE FOR CONTEMPORARY ART: ATHICA (675 Pulaski St., Suite 1200) Curated by Craig Coleman, "Lost in the Weeds: Climate Change and Human Nature" presents artwork by Crista Cammarato, Naomi Falk, Brian Frus, Meredith Starr, Bethany Taylor and several others. Virtual talk on "Using Nature in Alternative Photo Processes" by Craig Coleman on Apr. 29 at 7 p.m. Streaming curators and artist panel discussion on May 6 at 7 p.m. On view through May 22.
ATHICA@CINÉ GALLERY (234 W. Hancock Ave.) Jacob Wenzka's solo show "Ecumenopolis" features paintings and drawings inspired by the idea of a "world city" where giant cities have fused together to cover an entire planet. Through April.
CREATURE COMFORTS BREWING CO. (271 W. Hancock Ave.) Gunnar Tarsa's "Mind Matter: Tales from the Scribble Warlock" features 15 works of art from 2017 to 2021 that document the artist's development of "Mind Matter," a living universe populated with recurring characters and myths through the artist's spontaneous creation drawing sessions.Through May 9.
GALLERY AT HOTEL INDIGO (500 College Ave.) "Athens Facades" presents Mike Landers' photographs of buildings downtown and in Five Points at dark between 2000–2002.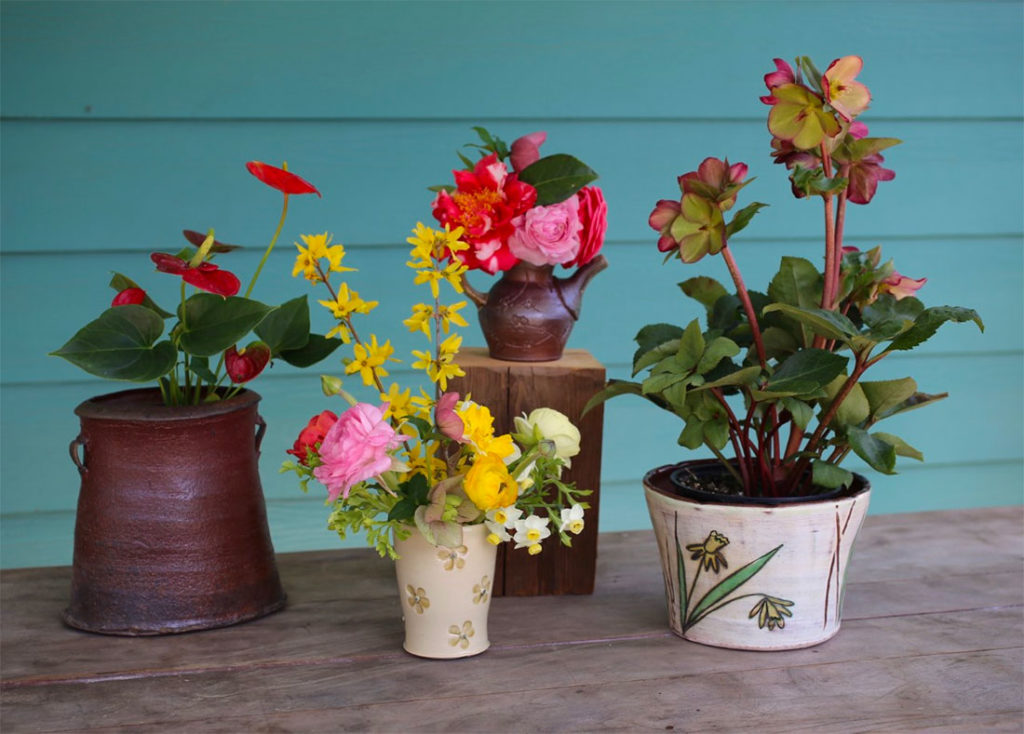 GEORGIA MUSEUM OF ART (90 Carlton St.) "In Dialogue: Look, Paint, Repeat: Variations in the Art of Pierre Daura." Through May 23. • "Extra Ordinary: Magic, Mystery and Imagination in American Realism." Through June 13. • "Contemporary Japanese Ceramics from the Horvitz Collection" represents three generations of artists dating from the 1940s. Through Sept. 26. • "Modernism Foretold: The Nadler Collection of Late Antique Art from Egypt." Through Sept. 26. • "Power and Piety in 17th-Century Spanish Art." Through Nov. 28.
JITTERY JOE'S FIVE POINTS (1230 S. Milledge Ave.) Harper Calhoun presents a collection of charcoal portraits. Through April.
JITTERY JOE'S EPPS BRIDGE (1880 Epps Bridge Pkwy.) Kevin Kardon creates black-and-white watercolor or pen and ink images of monsters that are whimsical, comical, abstract and bizarre. Through May 13.
LAMAR DODD SCHOOL OF ART (270 River Rd.) Undergraduate students of all disciplines will exhibit their final thesis projects in the "BFA Exit 2 Exhibition." Through Apr. 30.
LYNDON HOUSE ARTS CENTER (211 Hoyt St.) The 46th annual Juried Exhibition features 161 works by 116 local artists selected by juror Hallie Ringle of the Birmingham Museum of Art. On view through June 26. • As part of the Green Life Awards, "The Green Life Art Contest" is an annual art contest in which K-12 students explored environmental education and sustainability by creating works inspired by this year's theme, "Renew, Reinvent and Rejoice," through visual art. Through April. • On view in the lobby case, Jourdon Joly presents a collection of cast resin ice cream cones. Through June 19. • Collections from our Community presents Arthur Johnson's (of the Bar-B-Q Killers) shark collection, which he has been building since the early '80s. Through June 26. • Curated by La Ruchala Murphy and featuring the works of Black artists living in the South, "#NotAStereotype" challenges the labels and limitations perceived about race, nationality, gender, ability and sexual orientation. May 1–June 24.
MADISON-MORGAN CULTURAL CENTER (434 S. Main St., Madison) "The 125th Anniversary Exhibition: Celebrating the Home of the Madison-Morgan Cultural Center" explores the Romanesque Revival building that was built as a graded schoolhouse in 1895 and became a regional cultural center in 1976. Through June.
OCONEE COUNTY LIBRARY (1080 Experiment Station Rd., Watkinsville) Watercolors by Janet Rodekohr. Through April.
OCONEE CULTURAL ARTS FOUNDATION (34 School St., Watkinsville) The 26th annual "SouthWorks" exhibition is a nationally juried art show featuring works from across the country. In conjunction with "Southworks 2021," the annual Director's Choice exhibition features "Gardens of the South" by Greyson Smith. These mixed-media works on paper depict public gardens in Georgia, Florida and the Carolinas. Through May 28.
SOUTHERN STAR STUDIO (180 Cleveland Ave.) Southern Star Studio will celebrate its fifth anniversary during an outdoor Spring Pottery Sale on Apr. 30 from 5–9 p.m. and May 1 from 10 a.m.–4 p.m. Participating artists include Brandon Bishop, Lori Breedlove, Kate Couch, Abby Deschenes, Maria Dondero, Karly French, Susan Hable, Courtney Howard, Chona Leathers, Esther Mech, Kerry Steinberg, Elizabeth Taddonio, Lee Turner and more.
STATE BOTANICAL GARDEN OF GEORGIA (2450 S. Milledge Ave.) The new Porcelain and Decorative Arts Museum at the Center for Art and Nature holds the collections of Deen Day Sanders, a charter board member of the garden. The eight galleries blend conservation, botanicals, art, beauty and curiosity.
TINY ATH GALLERY (174 Cleveland Ave.) "Silver Lining" features wall-bound mosaic works by Krysia Ara. Available to see by appointment through April by emailing tinyathgallery@gmail.com.
UGA OFFICE OF SUSTAINABILITY (Online) The annual Earth Day Art Challenge is a virtual exhibition of artwork, performance, video and writing that demonstrates an appreciation, awareness or action. Visit sustainability.uga.edu.
UGA SCHOOL OF LAW (225 Herty Dr.) Williams Elliot Stiles Jr., an accomplished artist, Atlanta attorney and UGA School of Law alumnus, recently unveiled a new commission, "1961," to commemorate the 60th anniversary of desegregation at UGA.
UGA MAIN LIBRARY (320 S. Jackson St.) "Georgia Trailblazers: Honoring the 60th Anniversary of Desegregation at UGA" chronicles the historic events of 1961 when Hamilton Holmes and Charlene Hunter became the first African American students admitted to the university.
UGA SPECIAL COLLECTIONS LIBRARIES (300 S. Hull St.) "Pylon: Tourists in Rock 'n Roll" celebrates the local band through photos, outfits, memorabilia and more. Through May 31. • "Making Space: Fighting for Inclusion, Building Community at UGA" chronicles the journey of students advocating for racial and social justice on campus. Through July 2. • "The Hargrett Hours: Exploring Medieval Manuscripts" presents original items from the collections, dating back centuries, as well as findings from students' in-depth studies. Through Aug. 26.
WILLSON CENTER FOR THE HUMANITIES AND ARTS (Online) As part of UGA's Spotlight on the Arts, the Willson Center presents "Shelter Projects," a virtual exhibition of over 30 projects created by graduate students or community practitioners who reflect pandemic experiences through the arts. willson.uga.edu.
Like what you just read? Support Flagpole by making a donation today. Every dollar you give helps fund our ongoing mission to provide Athens with quality, independent journalism.